An extensive showcase sharing the incredible power of Healing will be the focus of Aspects of Healing. Explore the most advanced knowledge, science and on-site live demonstrations, while you discover the latest fascinating insights from local and international thought-leaders covering all elements of Healing; its benefits, uses and relevance in the world today.
A joint creation of Mind Body Spirit and The Confederation of Healing Organisations, (the charity advancing the practice of Healing), visitors will have access to a captivating series of 9 free talks covering:
How developing your own spiritual practice helps you maintain good mental health
Learning simple self-healing techniques to help you in your daily life
Practical and emotional tips to support ourselves and loved ones on the final earthly journey
Discover how the power of connectivity aids both personal and global wellbeing
The gentle way to address trauma - regression therapy using flower essences
Feel the power of collective healing
Review the schedule of talks, plan those that you wish to attend and why not experience a healing session with our on-site healers.
Friday 3rd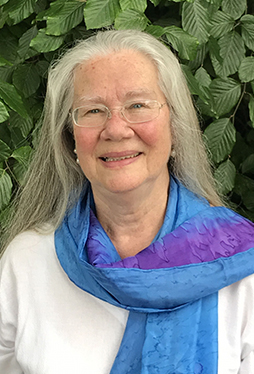 Self-Healing: Simple techniques to help you in your daily life
Diane O'Connell
One of the big issues of our time is ill health and how this affects our national economy and our individual lifestyle. Bad diet, lack of exercise, lack of sleep etc. all affect our energy and over time will make it out of balance. Unless we are able to correct this, any lifestyle changes that we try to make can be really difficult. It is important that we start to bring our energy back into balance so that the lifestyle changes have a good effect.
Learn simple self-healing techniques to help you in your daily life.
Ill health and how this is endemic in our society
How our energy system can become out of balance and how this hampers our attempt at a new lifestyle
What we can do to support ourselves through practicing self-healing techniques
Through learning the techniques, what changes we can make
Making a commitment to change
Diane O'Connell is the Director of Education for The College of Healing in Malvern and has been involved in Spiritual and Energy Healing since 1970. She ran a busy healing practice for many years and has lectured widely at home and abroad. She is a Trustee of The Confederation of Healing Organisations, has been involved in creating the National Occupational Standards for Healing and has just retired as a member of the Policy Making Council for UK Healers.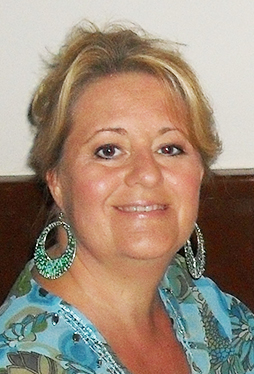 Soul Midwives: The Spiritual & Holistic Care of the Dying
Kim Fox
There is such a thing as a "Good Death"!
Everyone deserves a peaceful ending and we have more ability to create it than many understand.
This seminar will explore what WE can do practically and emotionally to support ourselves and loved ones on the final earthly journey.
Learn how YOU can influence your own death and help your loved ones "through the veil".
Gain knowledge of tools and services to help have a "Good Death"
Understand the stages of "Active Dying"
Overcoming the shock and fear that terminal illness and dying can create for us, our families and loved ones.
Find the laughter, peace, and joy in dying.
Understand the role of the Soul Midwife.
Kim is a Soul Midwife and Holistic Healer who left her successful career in the Corporate world to find a role that served her community and which fed her soul.
Working at the coal face in the care system showed Kim that there was a huge need for holistic support at End of Life, and, in a world increasingly full of process, procedure and technology, Soul Midwifery answered many of the requirements.
Kim also works in animal rescue centres and sanctuaries specialising in traumatised and abused animals using a variety of healing modalities to help these precious souls.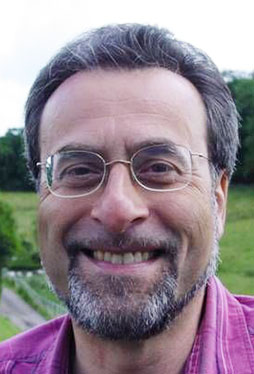 Healing in Business: Energetic Aspects of Working in the Business Environment
David Balen
Healers note 'Energy follows thought' and how we approach our working lives will have a profound effect on how that energy flows. In this short and we hope engaging talk David Balen will discuss how to be grounded whilst taking a healing approach to business matters, client relationships and practice management issues. Whether you are a therapist managing your own practice, or an employee of a large corporation there will be something for all.
How energy works in the business environment
How do you view yourself and your business - standards with heart
How we suffuse Healing into Business, including the basic energetics of space and environment leadership
Managing yourself, your clients, your business
Goal setting from an energetic perspective
David is Managing Director of Balens, one of the largest Independent Insurance Brokerage Firms for Health and Wellbeing Professionals in the UK and the ROI, and a 3rd generation Family business.  A trustee of 3 Charities related to CAM, including being Chair of the College of Healing and a Trustee of The Confederation of Healing Organisations, David is passionate about the benefits of Natural Medicine and is seeking to facilitate metadata analysis regarding its benefits.  He regularly lectures and writes journal articles on Insurance and Risk Management. 
Saturday 4th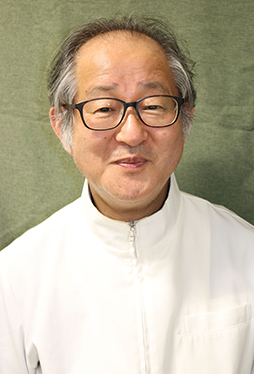 The power of connectivity: the Japanese approach to meditation and spiritual connectivity on wellbeing
Dr Takashi Tomita
As cells divide they develop the ability to form more complex structures, but complexity comes at a price. Racial, religious and economic divisions harm global wellbeing. Life for the modern person has become an assembly of stresses. In this talk we intend to explain the Japanese approach to meditation, and its positive impact on both personal and global wellbeing.
The beginning of life: the problem of division explained
The Japanese approach to meditation: how to find wellbeing
The importance of meditation in developing intuition
The application of healing: a look at case studies with empirical data
The future of life: the power of connectivity
Takashi is a D.D.S., PhD, the founder and head dental surgeon at the Tomita Dental Office, and also an active lecturer at Nihon University Matsudo Dental School. In addition to this Dr. Tomita has been working in hand healing as a form of complementary medicine in Japan for well over a decade. Dr. Tomita provides voluntary healing at his clinic, while researching the efficacy and application of healing approaches.
As a Trustee of the Japan Psychic Science Association since 2006, Dr. Tomita has sat on the board and helped shape Healing in Japan. He hopes to bring complementary healing practices into mainstream medical services, and to do so acknowledges that more research is required into the workings and processes of complementary practices.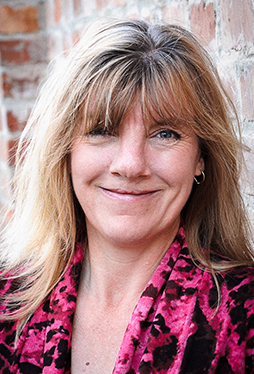 Healing Spirituality and Mental Health
Sarah Jane Williamson
What is the role of healing and person-centred spiritual practice in helping people to self-manage long term mental health conditions? What sorts of healing can help people who are experiencing emotional distress? And how can healing particularly help people who care for others?
Sarah Jane will speak from her personal experience of overcoming trauma-related dissociation through receiving healing – and later training as a healer - in her early twenties. This provided a solid foundation for a professional career in education and public mental health. It also informed her personal interest in the links between person-centred spiritual practice, healing and good mental health.
Different types of healing that can help support recovery and be safely used in self-management by people overcoming emotional distress.
What is meant by spiritual practice and how developing your own spiritual practices can help you maintain good mental health.
When it's important to reduce your spiritual practices and how to recognise a potential psychological or emotional crisis.
The importance of the healer's or therapist's co-presence in promoting healing and good mental health.
Holding hope with and supporting people who care for those affected by emotional distress and enduring mental illness.
Sarah Jane's career has spanned education, public health management and the charity sector at national level. She has extensive experience of leading innovation and improvement in health services. Sarah Jane currently works as Associate Director of Strategy for Rethink Mental Illness. She is also an Educator with the Spiritual Companions Trust. However, in this seminar her views are all her own.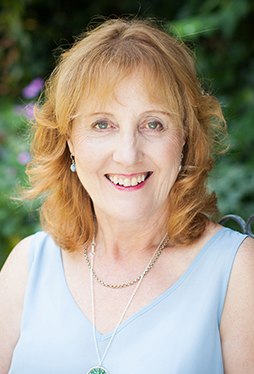 A Far Reaching Thing: Tales of Healing with Therapeutic Touch
Annie Hallett, MSc
In addition to describing Therapeutic Touch, this talk will draw upon the lived experiences of patients and carers who received Therapeutic Touch/Healing during treatment for cancer.  It will also explore the experience of working with Healing/Therapeutic Touch around the time of a person's death. Through these accounts and reflections we gain an insight into aspects of the totality of Healing, particularly at times of crisis and of transition.
Annie has worked in an NHS setting for many years and will be happy to answer any queries about this.
Widen understanding of Healing through personal accounts and experiences
Explore Healing at the time of dying
Develop an understanding of Therapeutic Touch
Answer queries about working in an NHS setting
Annie's background is in Nursing, Counselling, Complementary Therapies and Healing. In the 1990s she was one of the pioneers in the health service who aimed to introduce a more holistic attitude to care and practice. At this time she introduced one of the first Complementary Therapy and Counselling services into a hospital setting. This has always included Healing and over the years thousands of cancer patients have been able to use this service. Annie has studied various traditions of Healing and Shamanism, but it is the interpretation of Healing through Therapeutic Touch that has influenced her most. She has studied in the UK, Australia and the United States and has taught or presented both across the UK and in the United States. She is the author of "A Far Reaching Thing" ISBN 9781784651046
Sunday 5th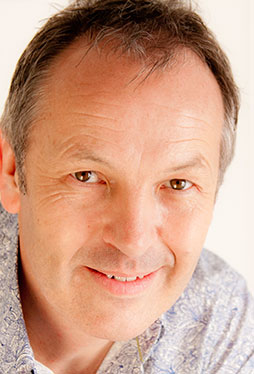 Be True to your Essence: How to have a greater impact on those you work and live with
Richard Flewitt  
Whether you use complementary therapies and healing practices to enhance your own life or the life of others, Richard's presentation will inspire you to place your unique strengths, purpose and motivations at the heart of everything you do.  By sharing the perhaps unlikely story of how apparently disconnected strands of his life were leading him to discover his own purpose, Richard will demonstrate how you too can learn to live a more purposeful, authentic and fulfilling life.   When you can do that, and present a truly honest version of yourself, you will have far more impact on other people you live, work and interact with.
Realise your potential by daring to bring your whole self to life and work
Be inspired to let go of the socially conditioned aspects of you in order to do what you love, and love what you do
Make changes that move you towards your authentic self in order to help you and others more effectively
Discover your innate character, and passions that lead you to discover your purpose
Look for people and patterns in your life that act as signposts towards your happiness and success.
Richard Flewitt guides individuals, entrepreneurs and companies through his discovery process, helping them articulate their true Core Essence then move forwards more purposefully in life. His clients leave with increased motivation, confidence and direction in both life and work. Richard also practices as an energy healer - he has helped clients with a wide range of issues affecting their body, mind and spirit for more than twenty years. In his professional life, Richard has had a successful career in TV and corporate communications working with companies including the NHS, Unilever and Electrolux.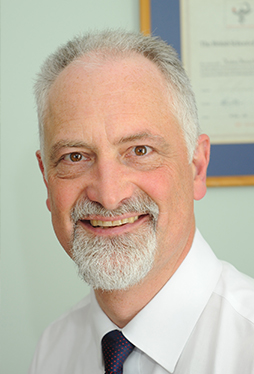 Healing the life events you have lived beyond but not resolved
Andrew Knight D.O., I.C.A.K.
Out of character responses to everyday events are a sign that you have triggered a subconscious trauma that you have lived past but not resolved.
Regression therapy using flower essences uses the Applied Kinesiology technique to clinically assess and address trauma and blocks in the present life path, retain the learning from those events but not allow them to divert us from our true purpose.
How traumas can divert us from our purpose
How one may be assessed to discover where the unresolved traumas are
Discovering the correct remedy to address the influence of the trauma
How the remedy may be administered
What other things can be done to further assist your healing in this area
Andrew is an osteopath of 31 years' experience who has a significant background in complementary therapy having studied Radionics, Flower Essences, Applied Kinesiology, Dowsing, Allergy Processes, Nature Cure and Clinical Ecology. He is currently engaged in training using the Sutherland Cranial Method. He practices from home in Somerset.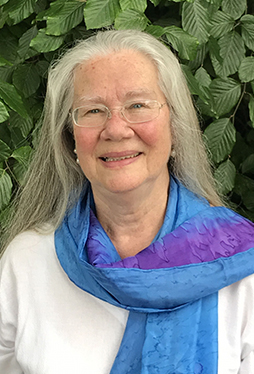 The Power of Collective Healing
Diane O'Connell
This session will be a collective balancing, healing of the soul and connection to spirit.
The power of collective healing is a very potent and far-reaching phenomenon from which we have been slowly and almost imperceptibly separated by the modern world. This session unlocks its secrets and provides an experiential taste of its potential.
Through a guided meditation, learn how to ground and protect
Learn how to balance the chakras and expand the aura
Through this process take one step further and connect with your guides, the angels and Your Higher Self
Feel confident to guide the healing wherever you feel it is needed
Bring the session to a close by sending out healing to those that need it
Leave the session feeling calmer, happier and more powerful than before.
Diane O'Connell is the Director of Education for The College of Healing in Malvern and has been involved in Spiritual and Energy Healing since 1970.  She ran a busy healing practice for many years and has lectured widely at home and abroad. She is a Trustee of The Confederation of Healing Organisations, has been involved in creating the National Occupational Standards for Healing and has just retired as a member of the Policy Making Council for UK Healers.