Aspects of Healing is a vibrant showcase introducing the incredible power of Healing and promoting its benefits to our wellbeing and self-care.
Healing isn't just for times of ill-health; it can have a significant impact on our everyday lives, working at emotional, mental, physical, spiritual and psychological levels to bring about a restored sense of balance, particularly at times of stress, grief, conflict, change and unrest.
A collaborative creation by The Confederation of Healing Organisations charity with Mind Body Spirit, Aspects of Healing will enable you to discover more through insightful talks, live demonstrations and immersive experiences.
Explore the fascinating subject of Healing through free talks covering diverse themes such as:
Energetic protection: what is it and how would you use it in your daily life?
Healing pets: how do pets heal us and what can we do when our emotions and feelings impact them?
Soul rescue healing: what is it and how can spiritual and psychic techniques be used to clear negativity?
Take part in a daily collective healing session suitable for everyone, whether you're new to Healing or already familiar.
Or experience Healing through the immensely popular one-to-one taster sessions with qualified practitioners of various healing modalities.
Join us and discover what a positive difference Healing can make to all aspects of our daily lives.
Friday 2nd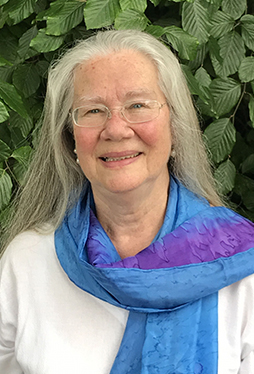 What is Energetic Protection and why do we need it?
Diane O'Connell
Protection is something we take seriously in many aspects of life particularly where the environment is concerned.
Healers view everything as energy that is either in balance or not. With this in mind an understanding of protection can help anyone in an environment considered energetically out of balance.
Find out how energetic Protection and its understanding would be helpful for all therapists running a practice and is relevant to all of us.
What is energetic protection and why do we need it?
How and when would we use this type of protection, around ourselves, our home, our car etc.?
Experience a simple form of personal energetic protection
How and why would you put a protection around someone else?
How would using energetic protection help you in your daily life?
Known as a leading voice in Healing in the UK over the past 40 years, Diane was one of the Founder Members of The College of Healing and was Principal from 1995 – 2012 when she became Director of Education. She was first introduced to healing in 1969 and has run a busy healing therapy practice for many years. She trained as a Relate counsellor and psychotherapist, was a member of the Policy Making Body for UK Healers and is a Trustee of the Confederation of Healing Organisations.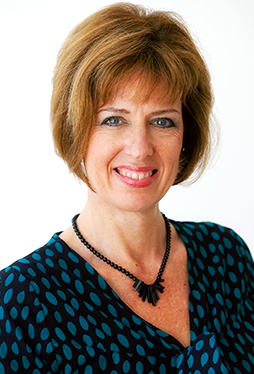 Navigating Ourselves Through Change
Sandra Slaughter
Constant change in our world often creates reduced levels of self-esteem, low levels of confidence, overwhelm, tiredness, stress and illness. By acknowledging this impact, we can learn to take ownership and responsibility for ourselves, which takes courage.
'If you always do what you have always done you will always get what you have always got,' (Albert Einstein). We are all born with the qualities and the ability to live a life of freedom, happiness and love.
This talk will provide a fascinating insight into the M-A-G-I-C techniques, including; Mindfulness, Acknowledging our Emotions, Gratitude, Intuition and Commitment to personal change.
Experience tools and techniques to enable you to raise your awareness of your whole self
Using aspects of the M-A-G-I-C model learn how to take back control of your life
Learn how to take the helm – to be captain of your own ship.
Gain insight into the M-A-G-I-C techniques
Sandra is a Leadership and Management Trainer, Coach and Emotional Freedom Practitioner. Her work in Retail and Human Resource Management led her into a learning and development role responsible for identifying training and development needs for 1500 team members. Sandra has run her own business 'Zanzi' for the last 14 years, designing and delivering leadership and management training programmes and providing mentoring services across all industry sectors. Her passion for people to enrich their life experience and access their personal power is Sandra's motivation – her M-A-G-I-C model is the vessel towards achieving these goals.
Saturday 3rd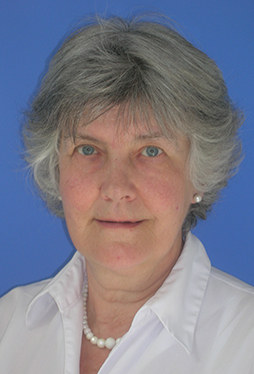 Healing at work in the NHS
Shuna Watkinson
Healing and the NHS are entirely and wonderfully compatible.
The reaction of patients, carers and staff has shown that healing can have a truly beneficial and supportive role alongside clinical medicine.
In this informative presentation, Shuna explains how she and a group of excellent volunteer therapists are working as an integrated part of the wider NHS team and covering a range of departments from clinics, to endoscopy and the wards; how the service has developed and how research has played an important role.
Healing at the moment of greatest need: "You appeared as an angel when I was very frightened"
Working in the NHS – healers as part of the clinical team
Sharing the service's audit on a wider stage: the World Lung Cancer Conference
Being proactive in raising awareness; becoming a familiar and trusted presence
Positive outcomes: "I don't know how to thank you – you gave me the courage to go through that"
Shuna began professional life as a cellist before illness changed her direction and she trained as a healer, volunteering in her local Hospice. Two things set her path – visits to Bosnia to offer healing, and completing a Healing in Hospitals Course. During a chance opportunity to accompany a patient to the local NHS hospital to give her healing before and during a procedure, staff asked "When are you coming back?" That was 11 years ago and in the past 8 years Shuna's work has been funded, first by the Sam Buxton Sunflower Healing Trust and now through a salaried post under Respiratory and Surgical Medicine. She runs a team of dedicated volunteers.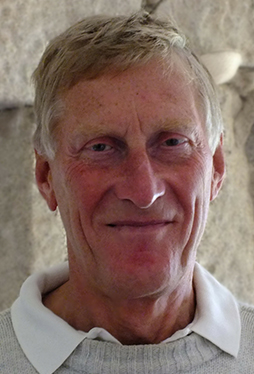 Change Your Life Using Shamanic Insights
Gregory Reece-Smith
In this fun workshop Gregory will outline Practical Steps to help our minds, thoughts and actions create vitality, health, wellbeing and sustainability in all aspects of our lives, personal and business.
The purpose being to address imbalances between body, mind and spirit - the root cause for Shamans of ALL physical, emotional or mental issues. Healing being achieved by accessing information in the unseen world. Thereby creating alignment between the freedom and flexibility sought by our soul and the beliefs created by our experiences, which limit what we believe we can Be and Enjoy in this life.
How your experiences across this and other lives limit your potential for success
How patterns in your life are a signpost indicating beliefs your soul wishes to release to allow you to move toward happiness and success
How to listen to your small quiet voice, the one that never criticises
Experience a Shamanic journey
Learn the importance of daily practice
Gregory is a business coach, shaman and author of the #1 best-selling The Seven Secrets to Living in Harmony. He helps all, especially executives and entrepreneurs overcome the mental fog created by burnout, stress and decision making fatigue, so they achieve the freedom and flexible success they desire.
He has years of experience in successfully working with clients and helping them release their Limiting Beliefs, whether created in this or other lifetimes.
Sunday 4th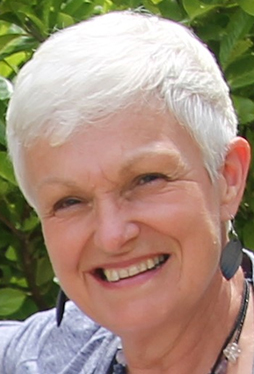 How Our Pets Can Heal Us
Sue Newport
When we have a pet we take on responsibility for its care but even if they have a good diet, regular exercise and love to maintain their health and wellbeing, there is another aspect we may not be aware of.
What if you yourself have a direct impact on your pet's wellbeing through your emotions, feelings and moods?
Animals are finely tuned into their owners and can pick up energies from us that can affect them, just in the same way we can with other people.
In this short talk learn how we can be in a better place within ourselves using our pets to guide us.
Understand how pets pick up on our moods, emotions and feelings
Learn how to become aware of our behaviours
Use simple self-healing techniques to make changes
How the changes you make will affect your pet
Sue Newport has been around animals for most of her life. She believes they have much to teach us and deserve mindful care and respect, which she practices daily with her own animals. Through her background in Nursing, Massage, Craniosacral Therapy and Animal Healing she brings her experiences, understanding and knowledge into teaching. Through Asentia College of Animal Healing, she guides individuals who want to learn how to help animals, to connect with their natural healing ability and to develop their confidence and spiritual awareness.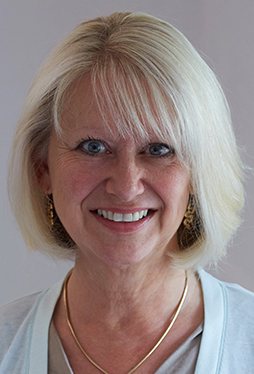 Soul Rescue Healing - a profound and deep form of Spiritual Healing
Jane Butterworth
Discover the depth and speed of healing possible with the spiritual and psychic techniques of Soul Rescue Healing.
Soul Rescue practitioners have years of training to ensure their gifts are thoroughly and safely developed.
This fascinating presentation looks at healing the negativity within the human energy field and the energies and entities found attached to homes, businesses and the land.
What is the difference between Spiritual Healing and Soul Rescue?

S.P.P.A.M.- Levels of negativity found in the human energy field: Spirit attachments, Psychic / Emotional attachments, Past life, Ancestral, Memory imprints.
Using Spiritual Healing techniques and combining this with psychic understanding to clear a block.
Empowering the client through involvement
Ghost Busting: What it is and what it is not!
Jane is Secretary to the Soul Rescue Society and following SRN Nurse training, she began her Spiritual Healing path over 30 years ago. She is trained in Crystal and Sound Healing, regularly teaches and writes articles, and runs Spiritus Exit, a paranormal investigation and healing business. She holds the Advance Certificate in Soul Rescue Healing, awarded to very few in the UK.