Free Stage
Friday 24 May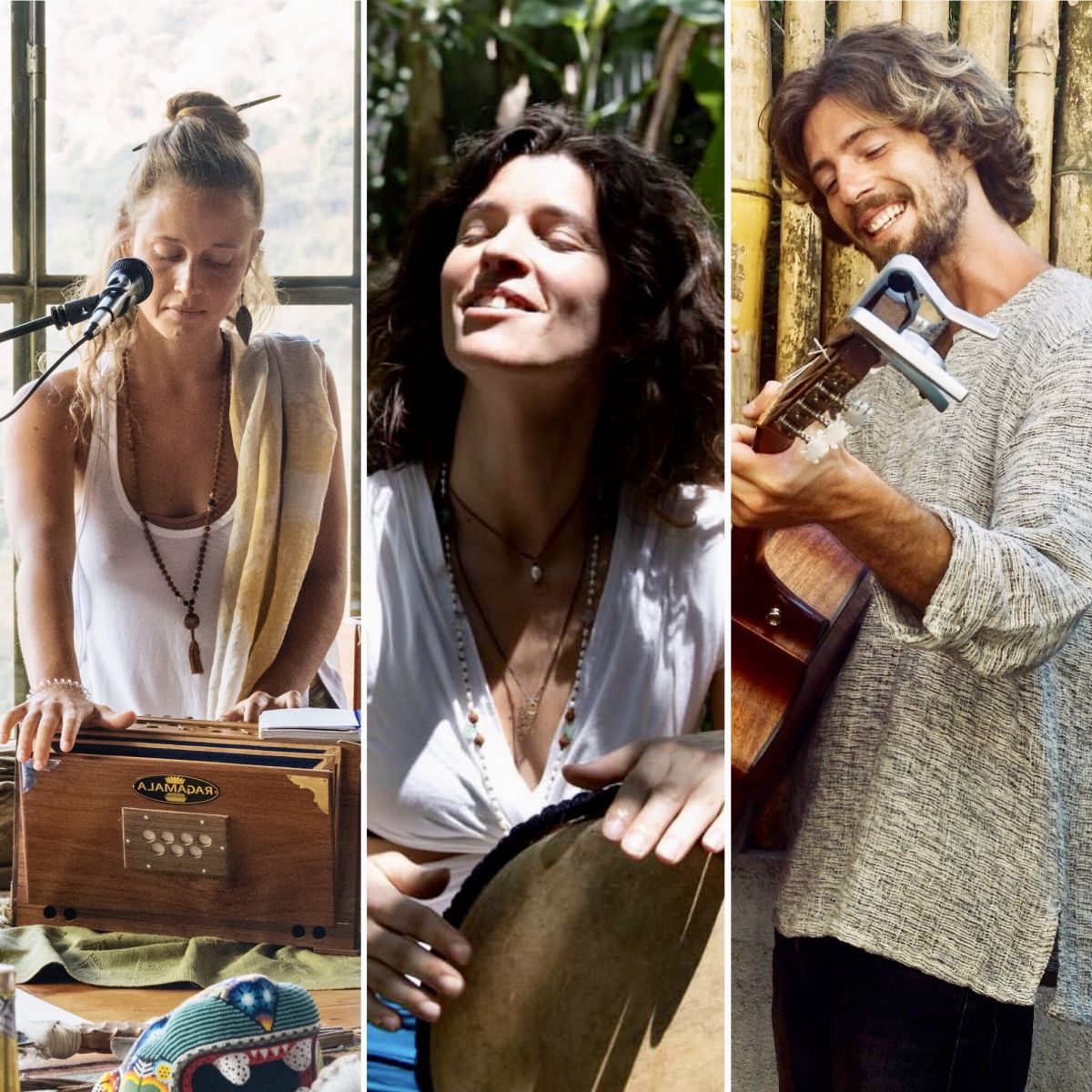 Sam Garrett, Mollie Mendoza & Regina Rhythm are coming together to open the space for this years Mind Body Spirit Festival - weaving Mantra, Meditation and Medicine Music for the Soul. You will be guided through an intention setting ceremony accompanied by drumming and vocal immersion, we will then have the chance to join our voices together to sing and call in the spirit of this gathering.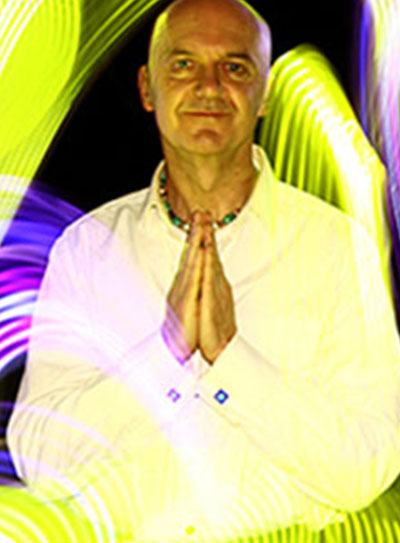 Join Tim Wheater "The master of Sound" and energise your morning with sonic vibrations of love.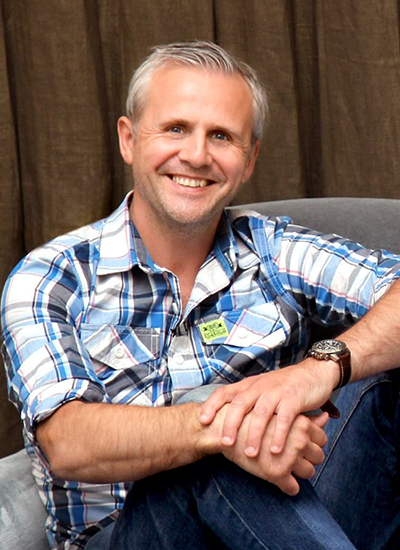 Learn how to use your body to change your mind.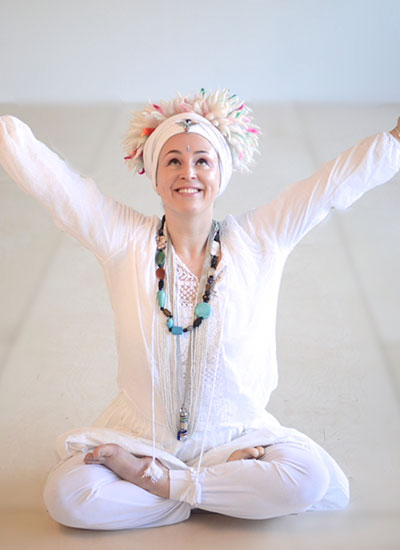 Kundalini mantra and meditation to clear your path and amplify your auric field.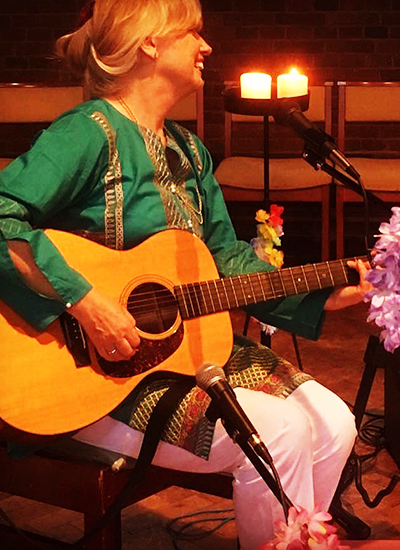 Gently open your heart to the magic of Mantra Song as your heart fills with Love.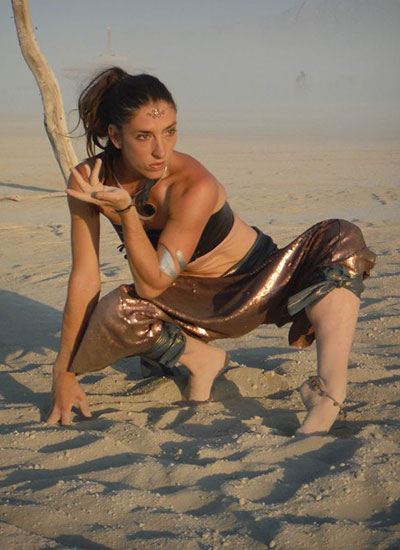 Performance ritual exploring the tension between resilience and catharsis, through ecstatic breath, asana and graceful flowing movement.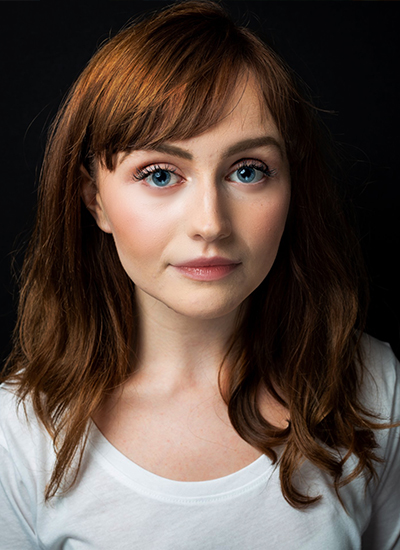 An introduction into the world of ASMR and what will be workshopped.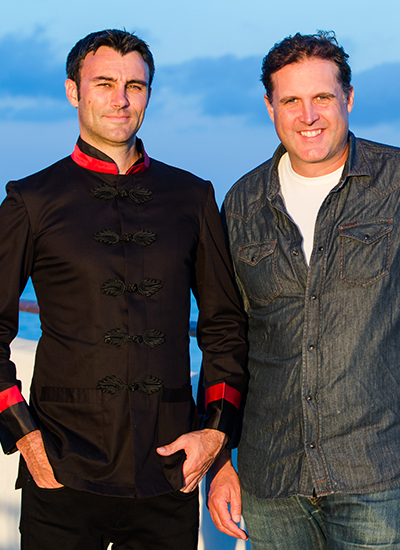 Dynamic insight into how business and spirituality are intertwined.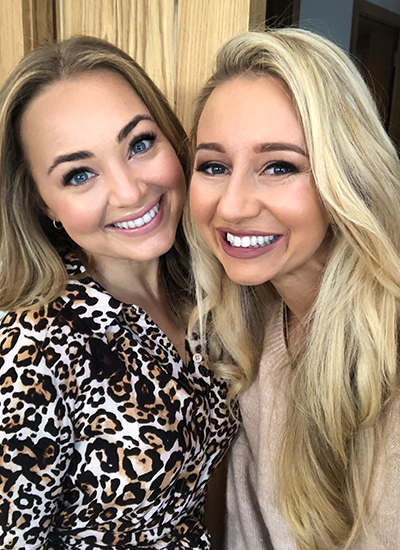 Join Harley Street nutritionist Rhiannon Lambert and celebrity personal trainer Alice Liveing for the opportunity to learn fact from fiction, bringing you the lowdown on how to best fuel your fitness. Through Rhiannon and Alice's work with Olympians and professional athletes, they're ideally placed to share the significant impact nutrition and exercise can have on our physical and mental performance.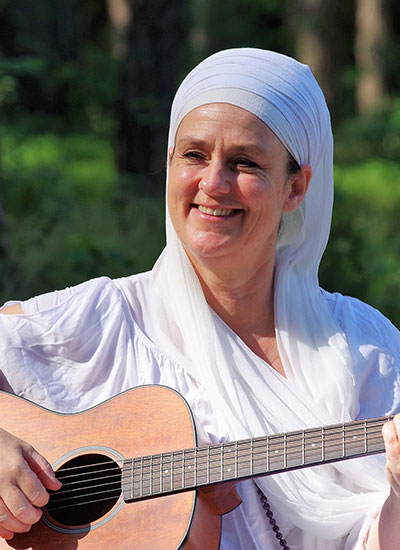 Chanting in collective resonance, rhythm and vibration helps express your unique sound whilst healing and uplifting you.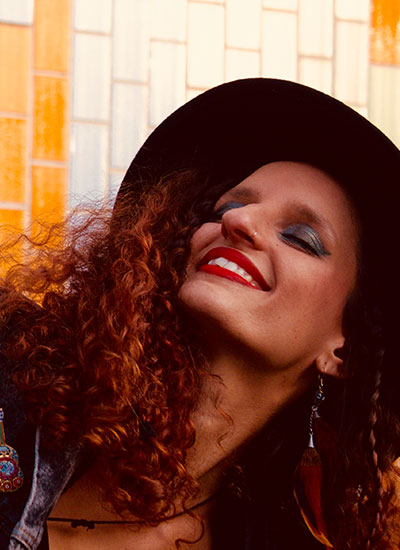 Sharing uplifting stories and connecting with audiences comes naturally to Hands. Expect powerful vocals & unforgettable melodies.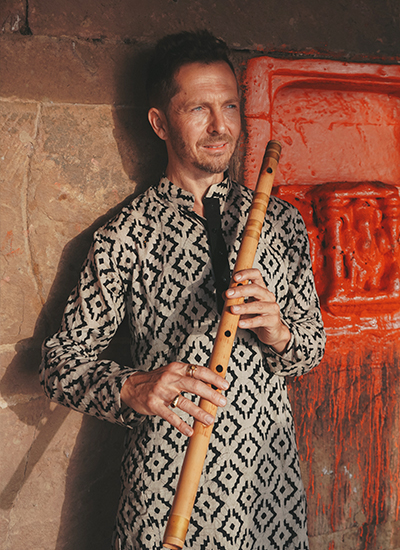 Solo Indian Raaga on Bansuri with contemporary electronics form indian classical trained artist.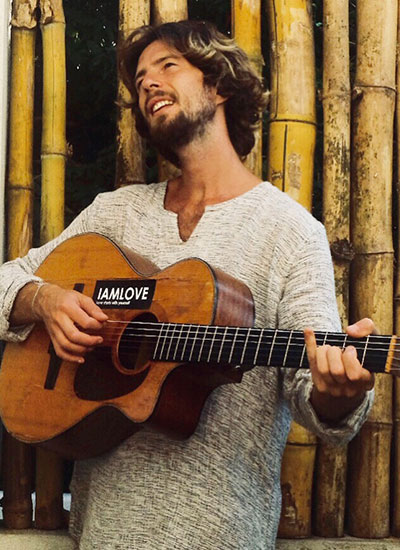 Sam Garrett is a musician whose journey has led him to use sound as a way to inspire healing and spark curiosity. Lyrically soulful, and devotionally talented, he harnesses the power of words, messages and melodies to enliven our exploration into openness and love of life.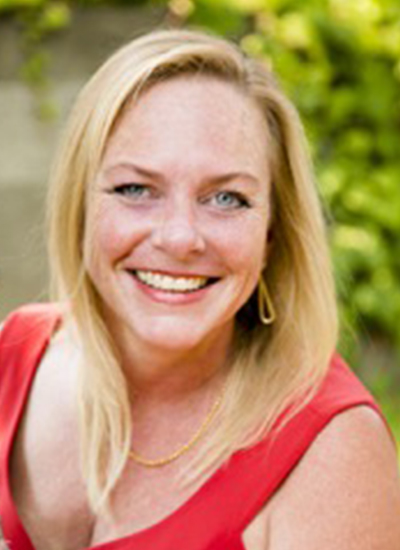 Easy tools to change anything that isn't working in your life whilst being you and not making yourself wrong.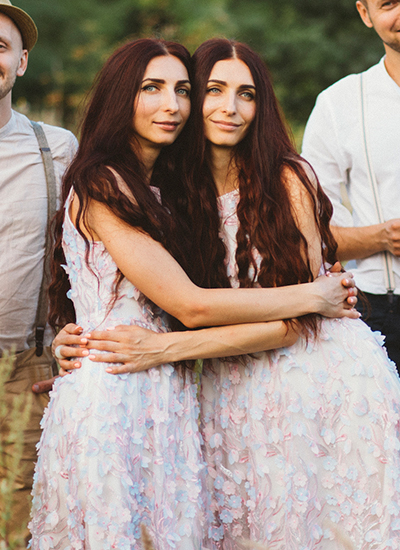 Indie yoga band 'Atmasfera' blends Ukrainian ethnic elements with heart-warming, soulful mantras. An inspiring musical experience like no other.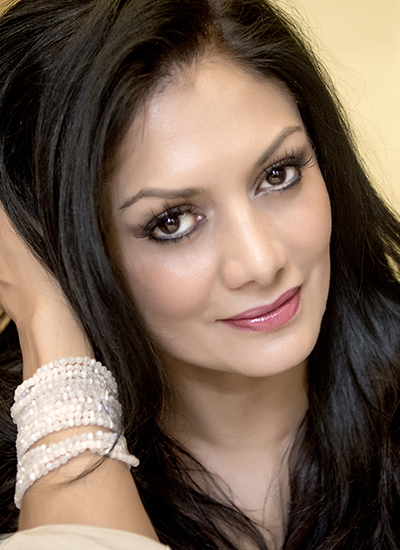 A deeply transformative meditative journey with guidance and music… Feel the Presence within.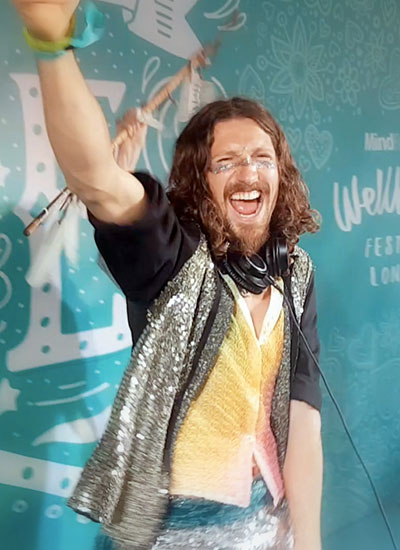 An energetic DJ set spectacular, guaranteed to lift your spirits and put a smile on your face
Saturday 25 May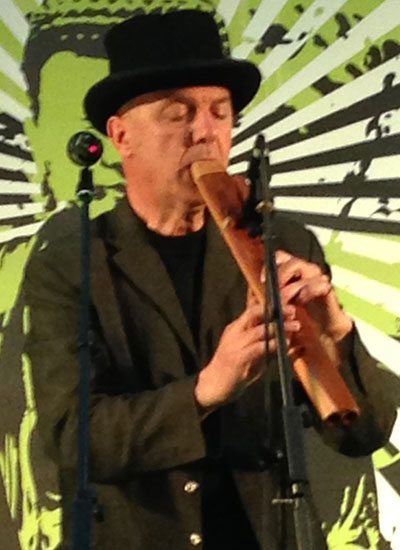 Join Tim Wheater "The master of Sound" and energise your morning with sonic vibrations of love.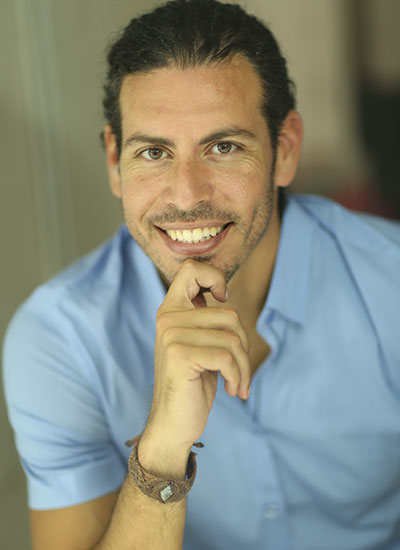 Learn about the ability to be sustained from energy and detach from the need for food from a Breatharian teacher.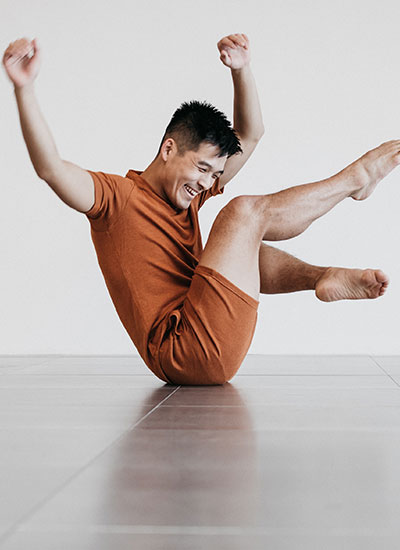 If asana were words, vinyasa is poetry. Witness the organic unfolding of a curious body.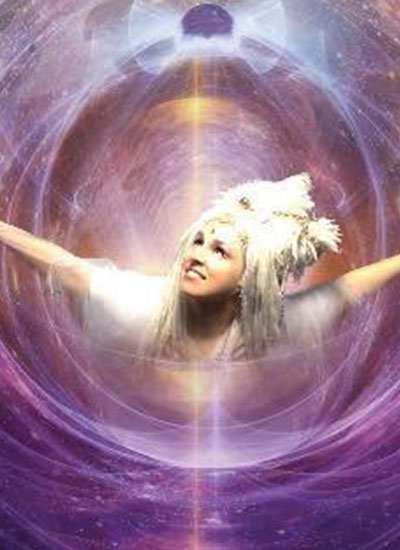 Kundalini mantra and meditation to uplift your heart and remind your soul to sing.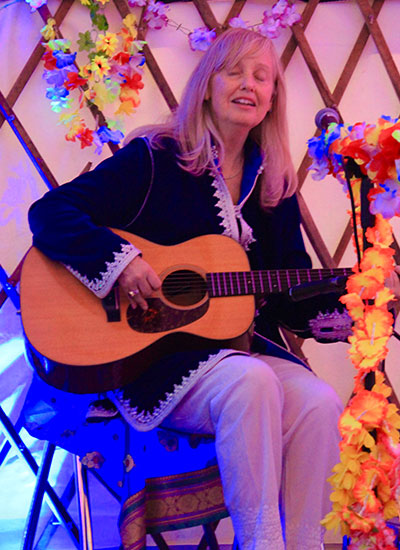 Relax into the mesmerising sounds of Vocal Toning, Tibetan Singing Bowls, Rainstick and the gentle Oasis of Sound.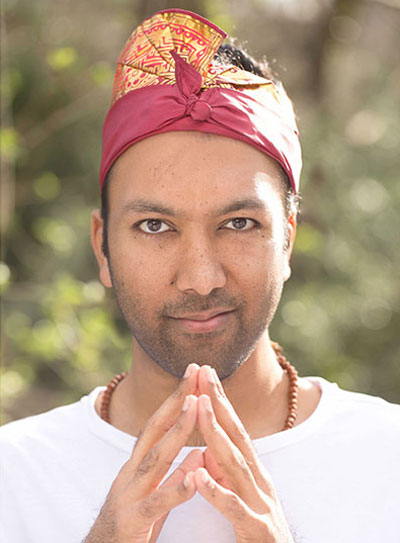 Shakti Dance is the Yoga of Dance, inspired by eastern & western dances. Move & Groove Flow & Grow.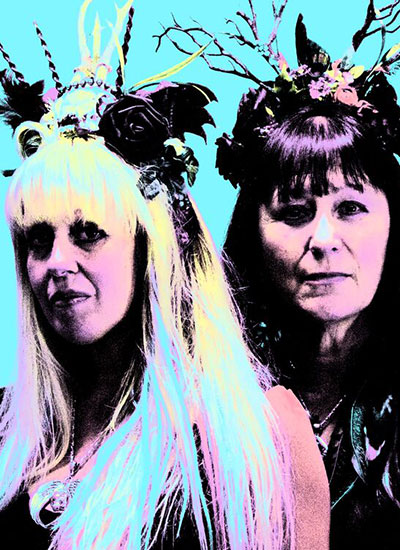 Celebrate the soul through sacred song, chants and shamanic sounds.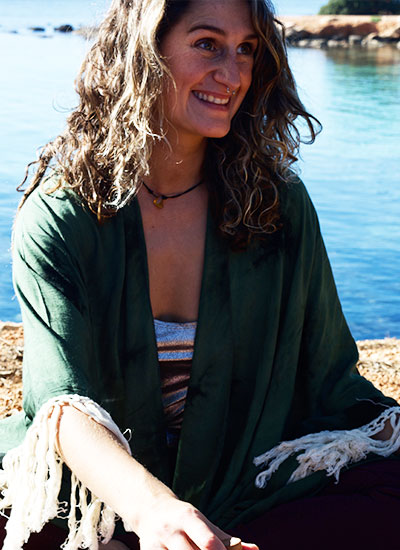 Heart inspired singer/songwriter revealing love through sound with her mystical voice and shamanic flow.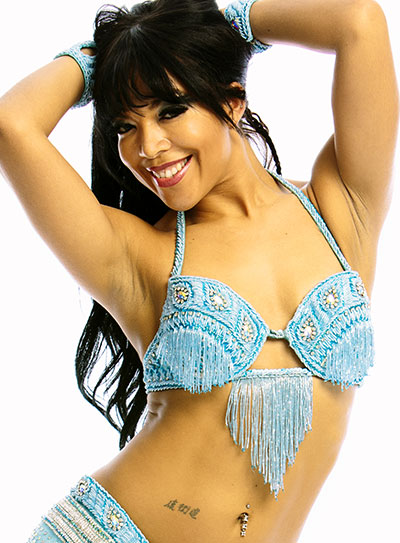 A mystical and enchanting belly dance performance by Melissa BellyDance and the Mahira Girls from their latest London shows.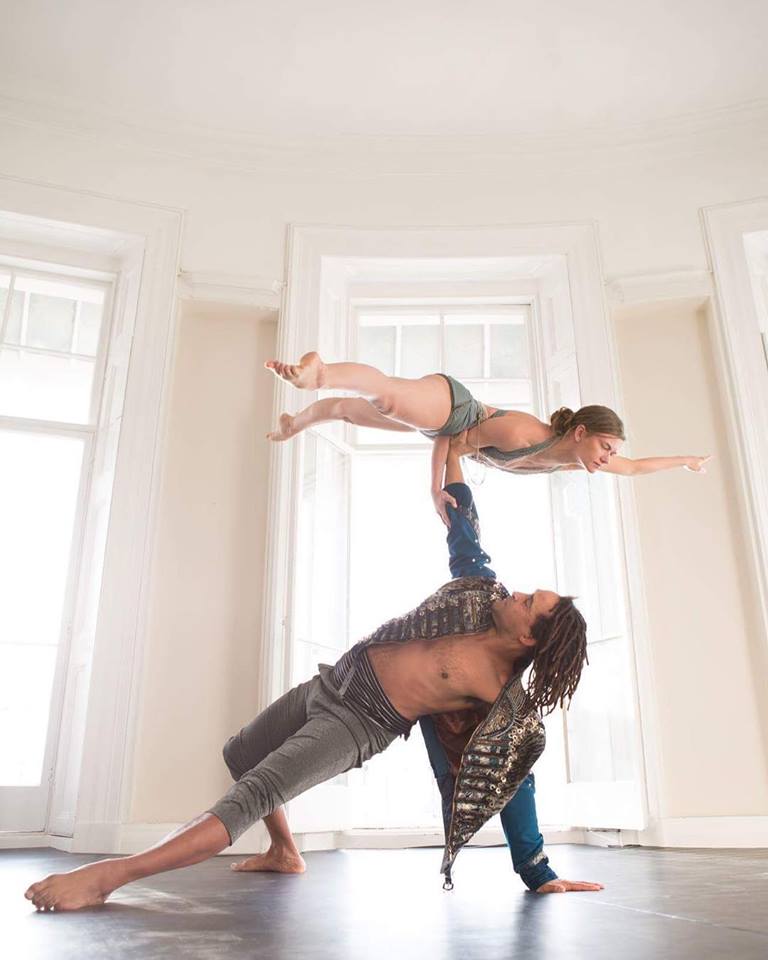 AcroYogaDance is an art form, something wonderful not only the partners practicing it but also to those who witness it.
Feel Uplifted! Universal Peace Mantra, Interactive Heart Expanding Songs, African Brazilian Djembe Rhythms!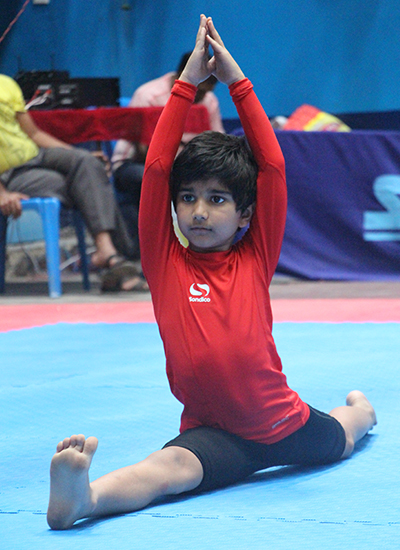 Team Ishwar will demonstrate Artistic Yoga choreographed to music from Vedas, Upanishad and Bhagavad-Gita.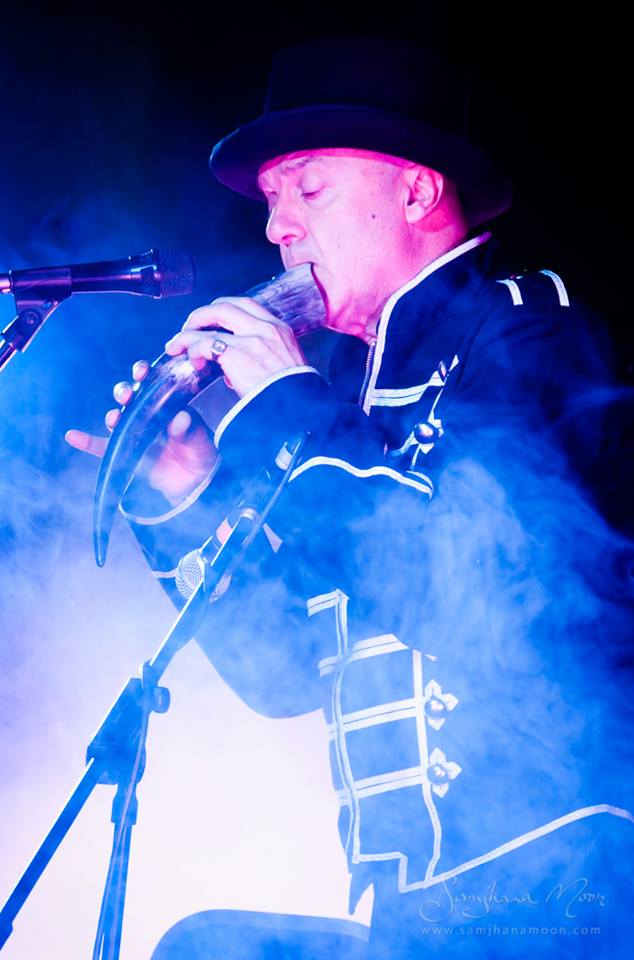 Explore the amazing spiritual and psychological potentials of becoming fully conscious within your dreams!
Jump deep into the ocean of Mantra Meditation — a treat for your mind, body and soul with the renowned Bhakti-yogi, author and spiritual teacher, Swami Sivarama and his students.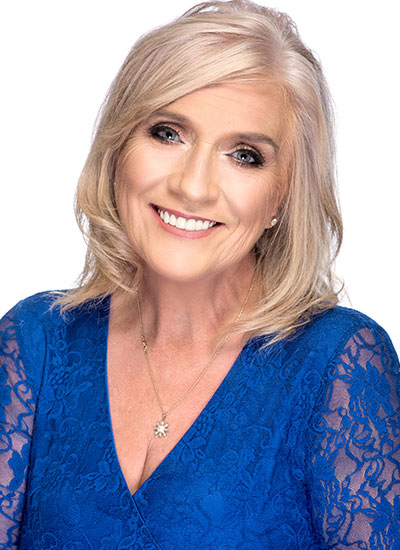 Helen reunites your loved ones with thought provoking detail - Deeply compelling, often startling and always full of emotion.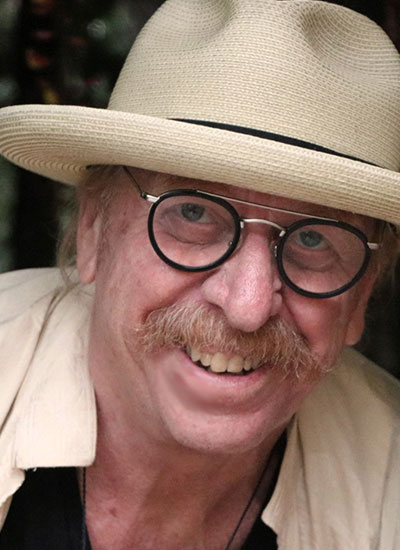 "The astrological view of these turbulent stormy times, and how astrology and an understanding of your natal chart can let you navigate your lightship towards the brighter times ahead." - Deva Nirguna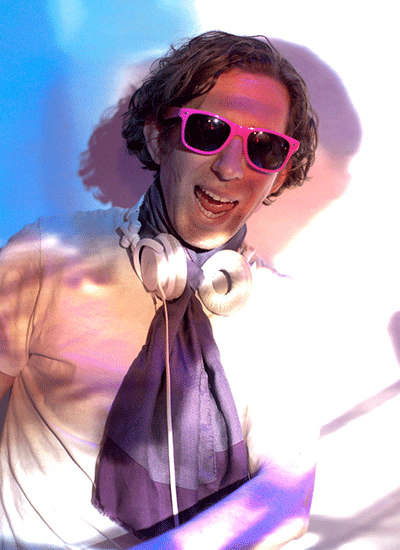 Ecstatic Dance Party, the invitation is to dance barefoot free-form to amazing music. Join a journey of body activating tunes, tribal world music and heart opening music. Let old constructs melt away while the heart is open and the body is connected.
Sunday 26 May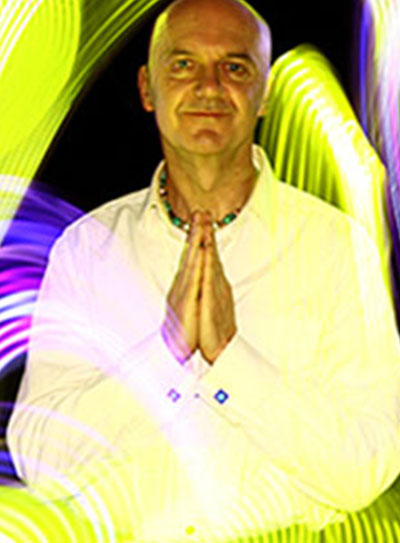 A unique collaboration. Using sound and tones to create deep relaxation,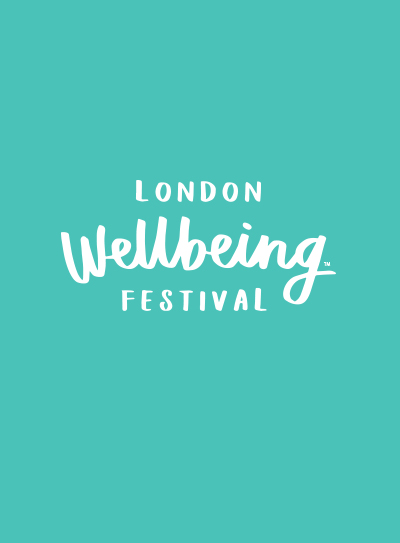 Once you encounter Braco's gaze, you will experience something unknown, that will give you an opportunity in becoming the best version of yourself. Some people feel serenity, others simply feel more free and relaxed while some claim it changed their lives completely.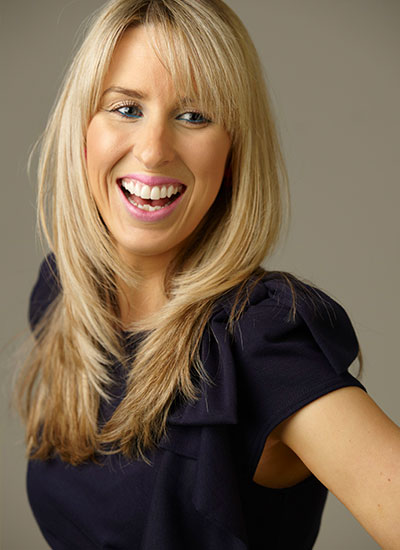 Join award-winning top UK coach & Hay House author to discover how to launch your business this year.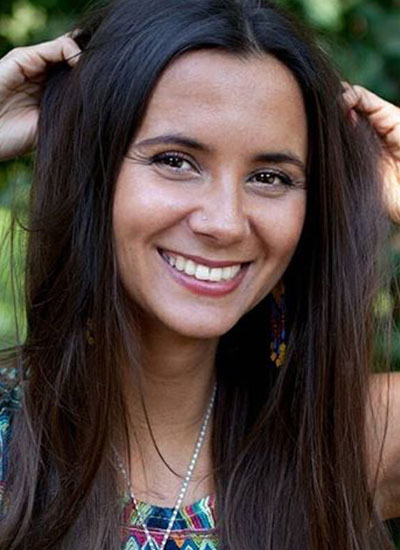 A guided, inner journey through movement and visualisation, connected with the elemental nature, dynamics and qualities the Chakras represent.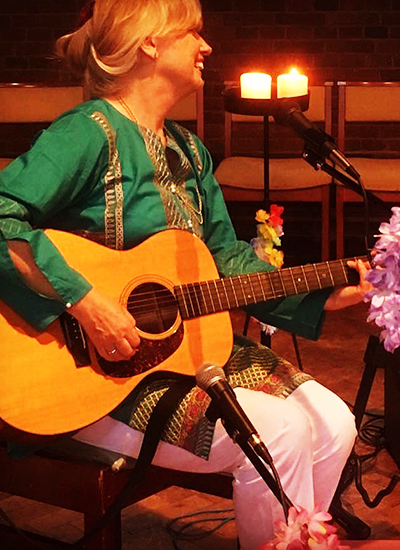 Breath in and let go. Allow your body to relax into the depths of Celtic Chill.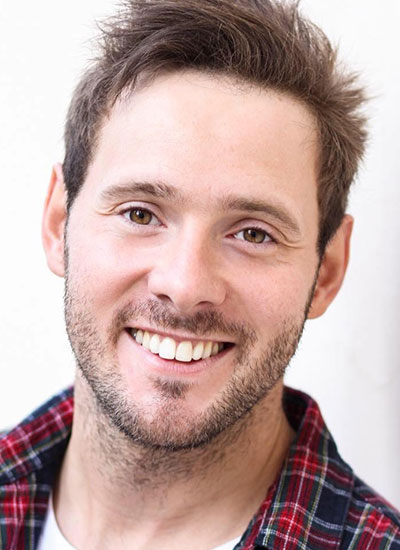 Mental Health awareness has made a mainstream surge in recent years, however, the topic of spiritual practice is still yet to find itself in the mainstream media. Does it have a place or should it be left in the background? Join That Guy's House Publishing and it's authors for an in-depth and insightful panel debate on this topic.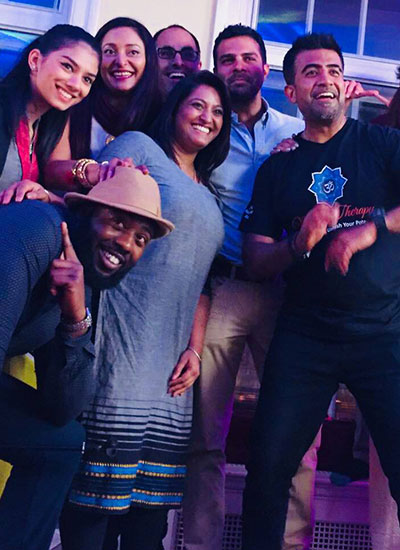 Dedicated to spiritual and personal transformation through live mantra music, meditation, motivation, and yoga events.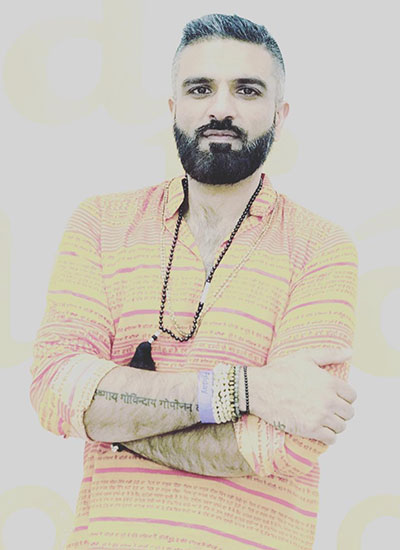 Join us in a Sufi swirling dance meditation with Vedic Mantra Chants and Gujarati Folk drumming.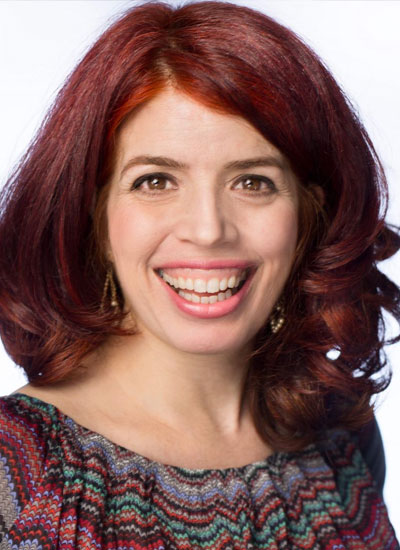 Come and join in a heart-opening experience with Cate.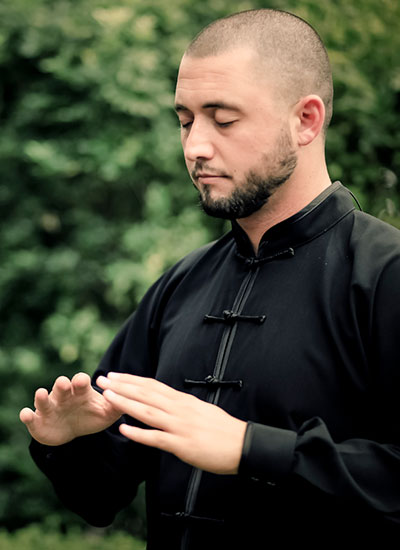 Learn how to unlock stuck blood, emotion and energy in the body with this powerful ancient self-healing practice.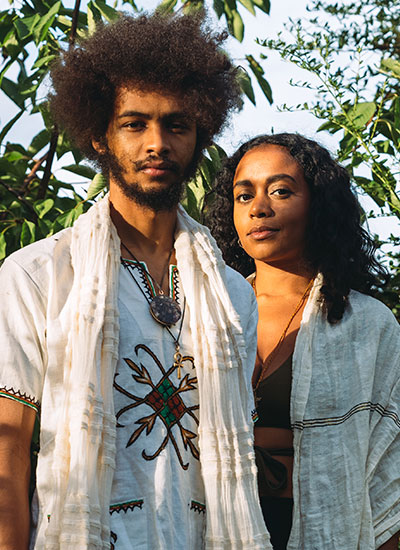 The Ascension Seed present an alchemical sound activation for healing, releasing conditioning layers and attuning to your New Earth frequency.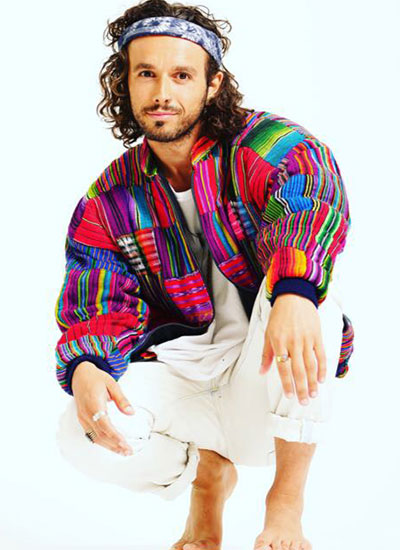 Singer-songwriter, Zen Blythe shares uplifting, heartfelt sounds with positive, empowering inspirational lyrics.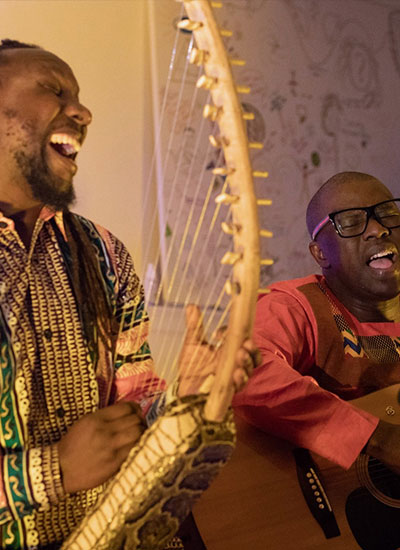 The Ganda Boys in the business of sharing sunshine from Uganda the East of Africa.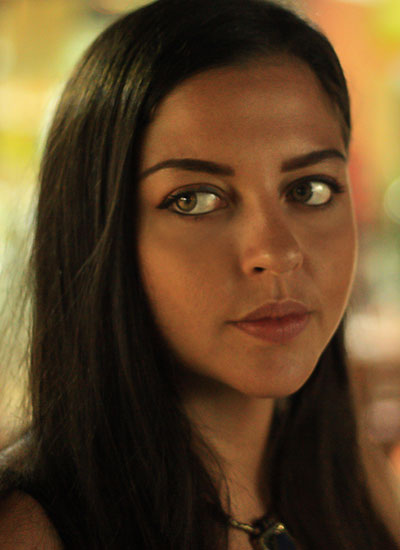 Join Jasmin Harsono of Emerald x Tiger for an live experience showcasing material of the 2019 'Breathe Love' multi-dimensional meditation album with Jasmin guiding you through a fully immersive visual, energy and sound experience. Jasmin will support you to rebalance, rejuvenate and revitalise your physical, mental, emotional and energetic bodies.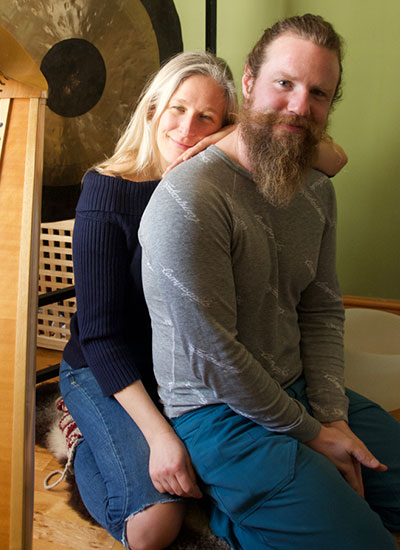 Embrace your own brilliance with Mr & Mrs Brilliant: the worlds most BRILLIANT sound medicine.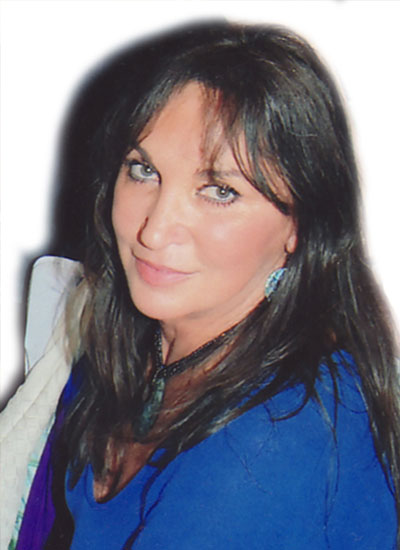 Tesla Waves, unique for Tesla Metamorphosis, heal, elevate consciousness, and enable all students to create communication beyond words. First time in London!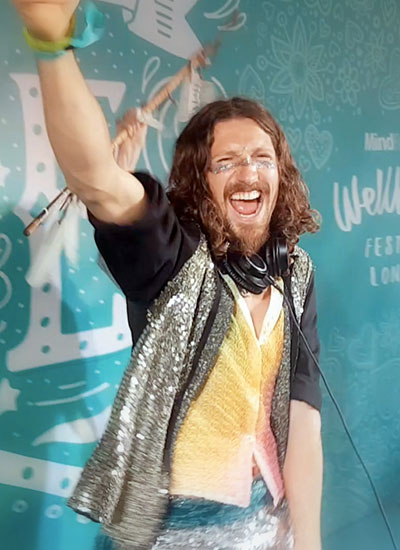 An energetic DJ set spectacular, guaranteed to lift your spirits and put a smile on your face
Monday 27 May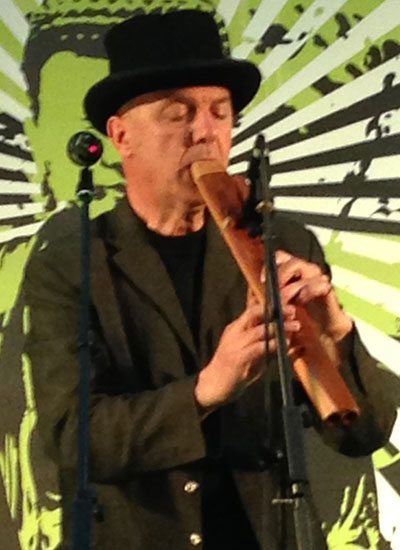 Join Tim Wheater, "The master of Sound" and energise your morning with sonic vibrations of love.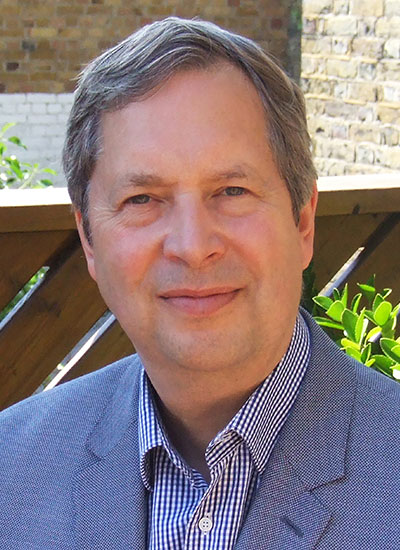 Stage demonstration with Richard Lawrence and Aetherius Society spiritual healers.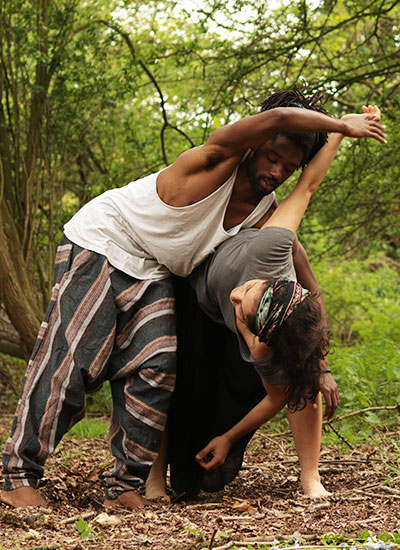 An immersive mantra performance using voice, beatbox, drumming and dance. Igniting creativity and raising vibrations. Spreading the energy of Kula Roots to connect more deeply to ourselves and each other.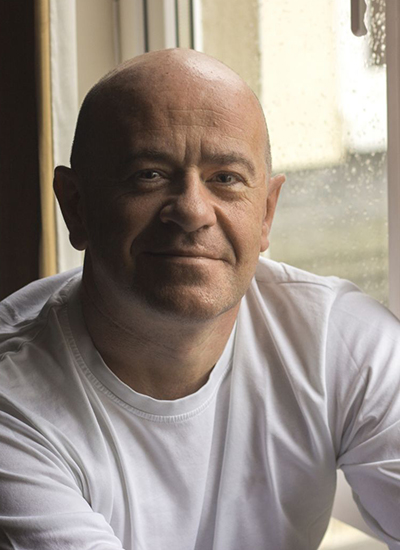 Discover how you're life changes when you bring the simple but profound practice mindfulness to the things you do everyday.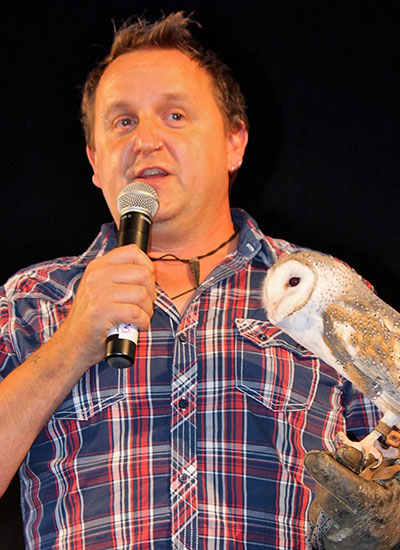 Join Australia's favourite Spirit Animal psychic live on stage to receive messages from spirit.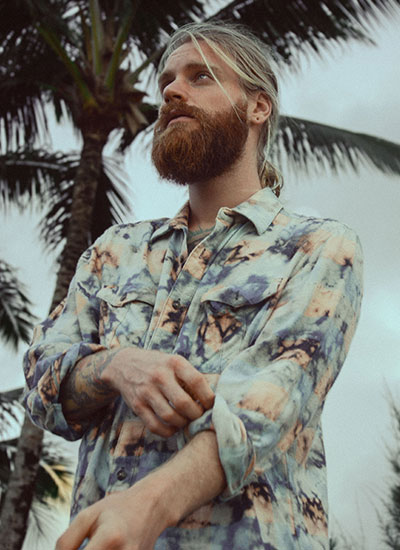 Soul music celebrating collective creativity through anti-contest art.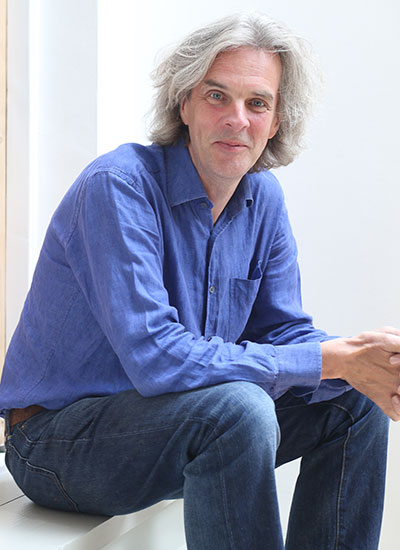 Angels really are seen, heard, felt, and sometimes feared. Feel the energy, share the experience.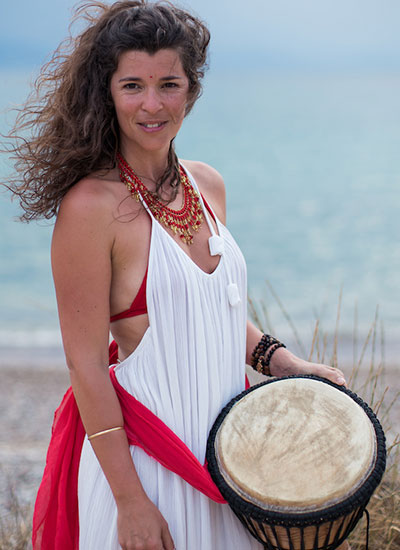 Regina's hypnotic melodies to commune with the mystical heart.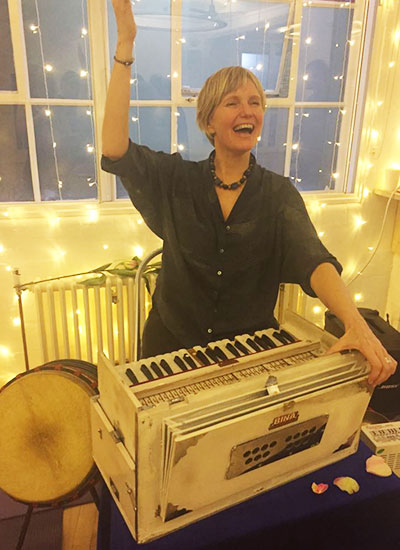 Open your heart and uplift your spirits through the transformative and blissful power of chanting.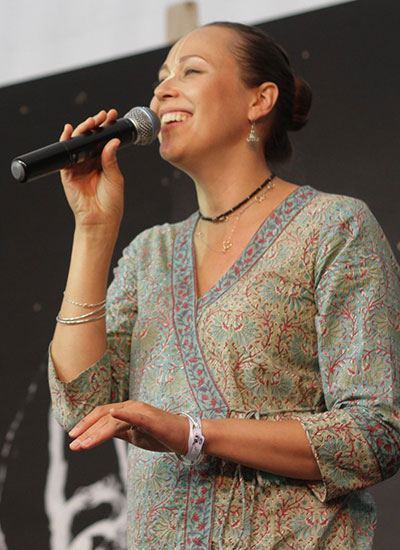 Joyful call-and-response musical mantra meditation that takes a minute to learn and makes you feel good just as fast.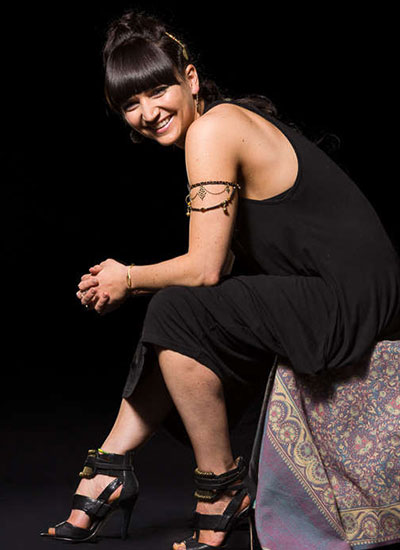 A musical journey combining voice, electronic music, ambient soundscapes, ancient instruments and world music influences.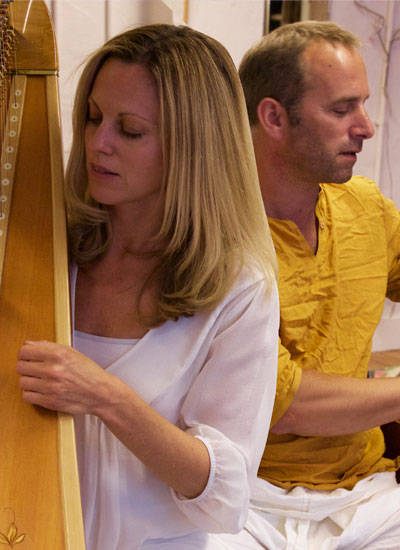 WORLD MANTRAS OFFERED BY VOICE COACH GAVIN FRANK AND SOUND HEALER/HARPIST SIOBHAN SWIDER.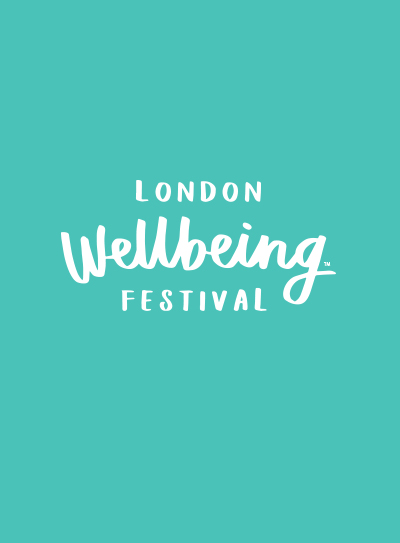 An uplifting celebration of the energy of the festival through intuitive movement, channeled music and vocal play. Join The Ascension Seed, Kula Roots and friends for a magical closing ceremony to leave you feeling joyful and grounded as this year's festival journey comes to a close.