Ceremony Space
The Ceremony Space is a whole NEW FREE Feature for 2018. This delicious space has been lovingly curated by Kwali Kumara and Pashet to honor and focus on intimate ceremony based experiences.
Friday 25 May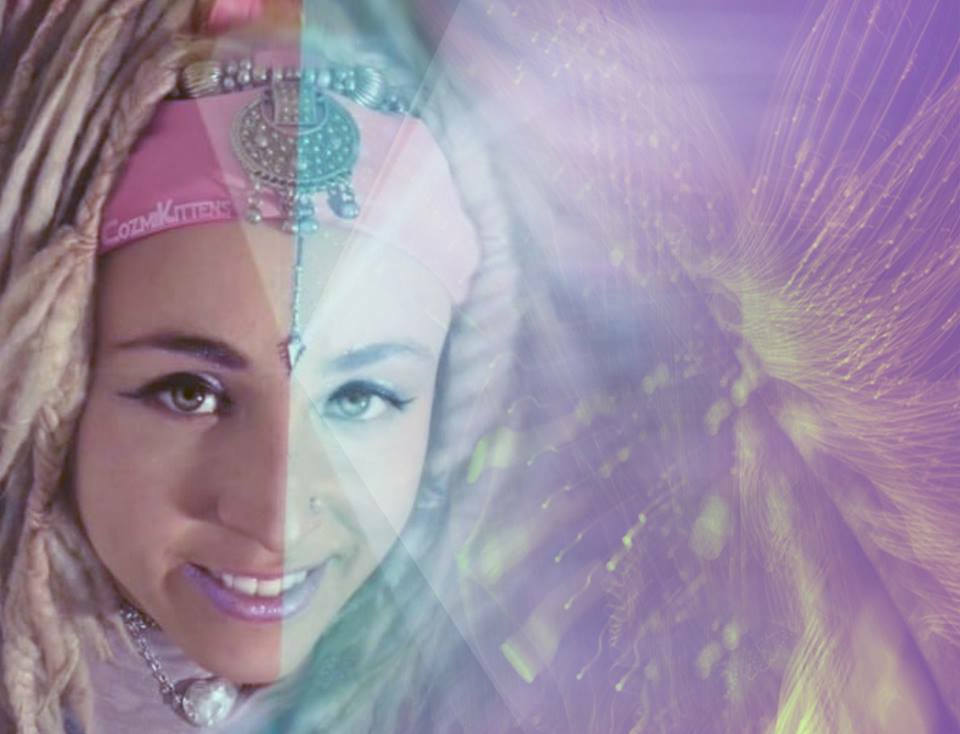 Heart Healer
Kundalini mantra and meditation ceremony to invoke vibrations of love and ecstasy followed by sacred sound vibrations from the Venus and symphonic gongs.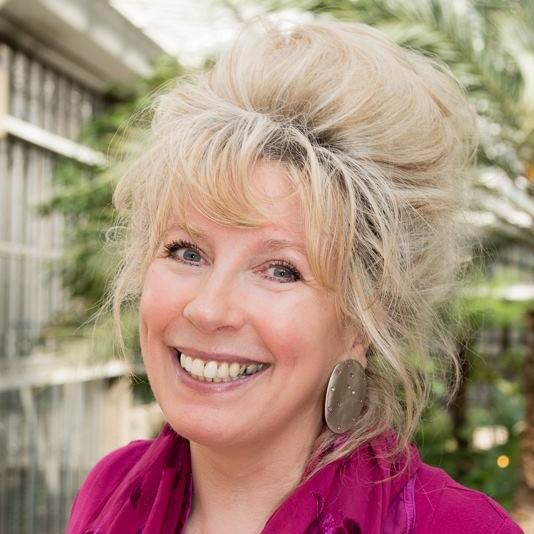 Vibrant Gourmet
High vibrational foods will lift your mood, heal your body and help you to become ageless. Tune in to your innate desire for deeply nourishing foods and find your bliss.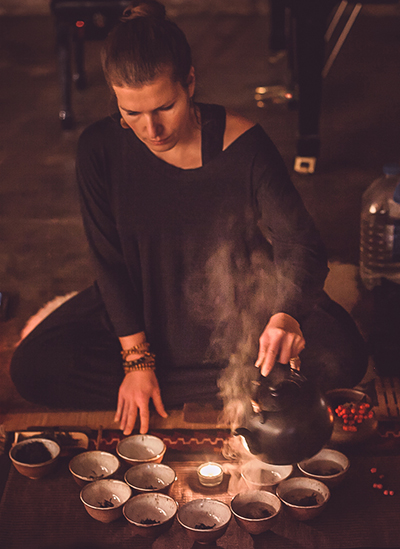 Tea Ceremony
Through connecting to Tea as a Plant Medicine and immersing into all our senses we will let Tea work its magic on us.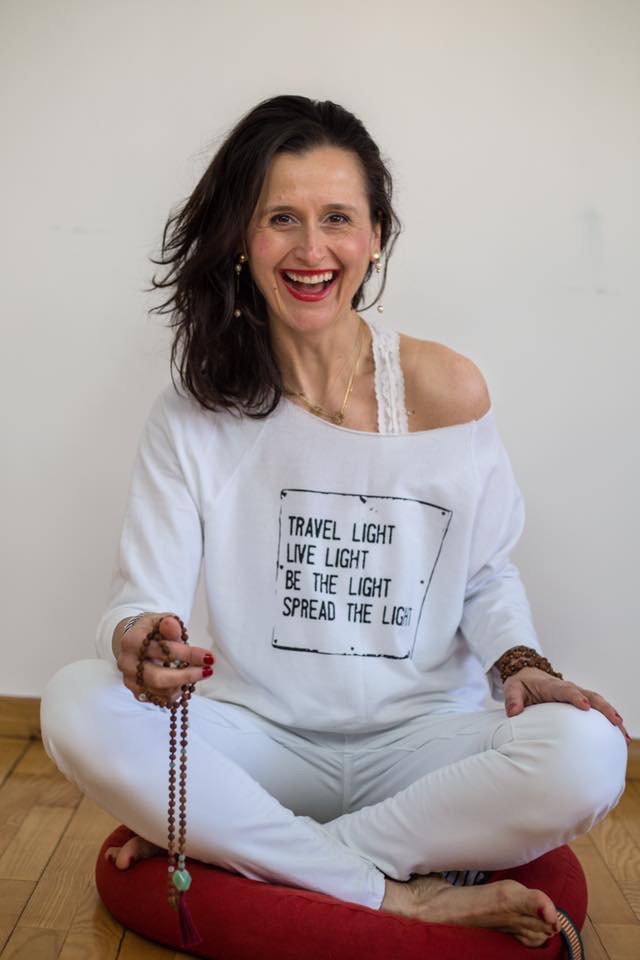 Heal Your Money Story
Transform your money story and be done with being poor. Get practical tools that can turn into a powerful attractor. Learn the art of hustling gently that money loves.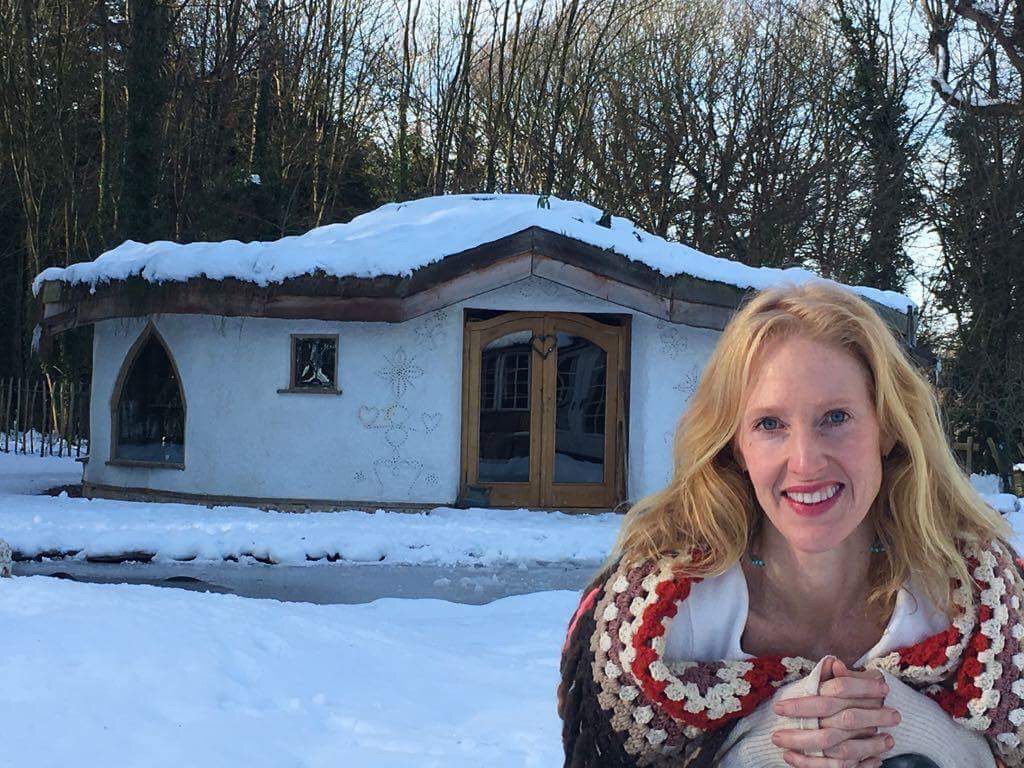 Womb Awakening Ceremony
Tori will lead you on a journey into the temple of your body, and the cosmic womb; a fountain of ancestral, embodied wisdom.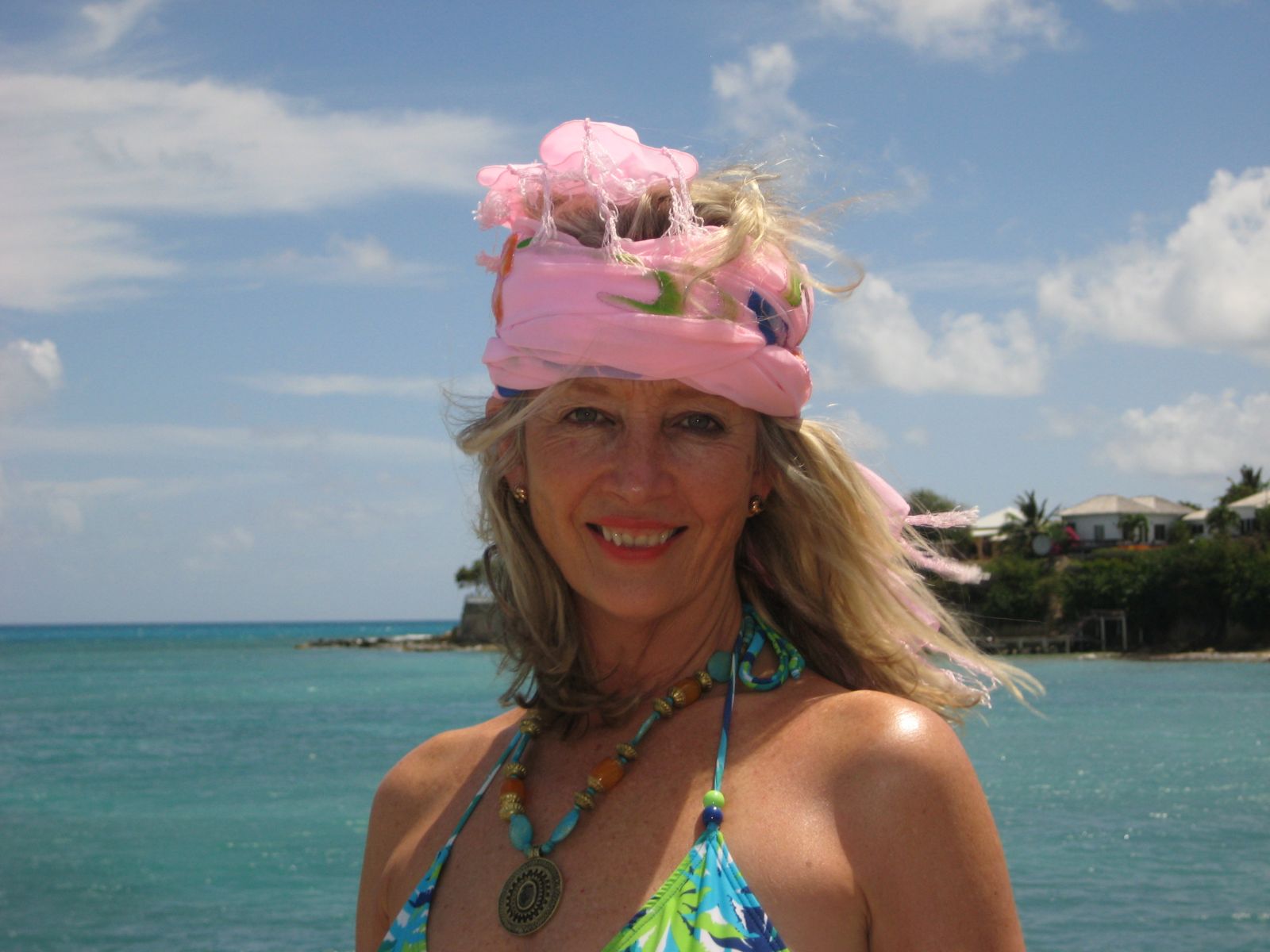 17:00
Belinda Jane Robinson
The Seven Jewels of Life
This ceremony is a beautiful guide towards inner confidence and empowerment using precious stones to target and improve areas of your daily life, in order to reach your own unique destiny.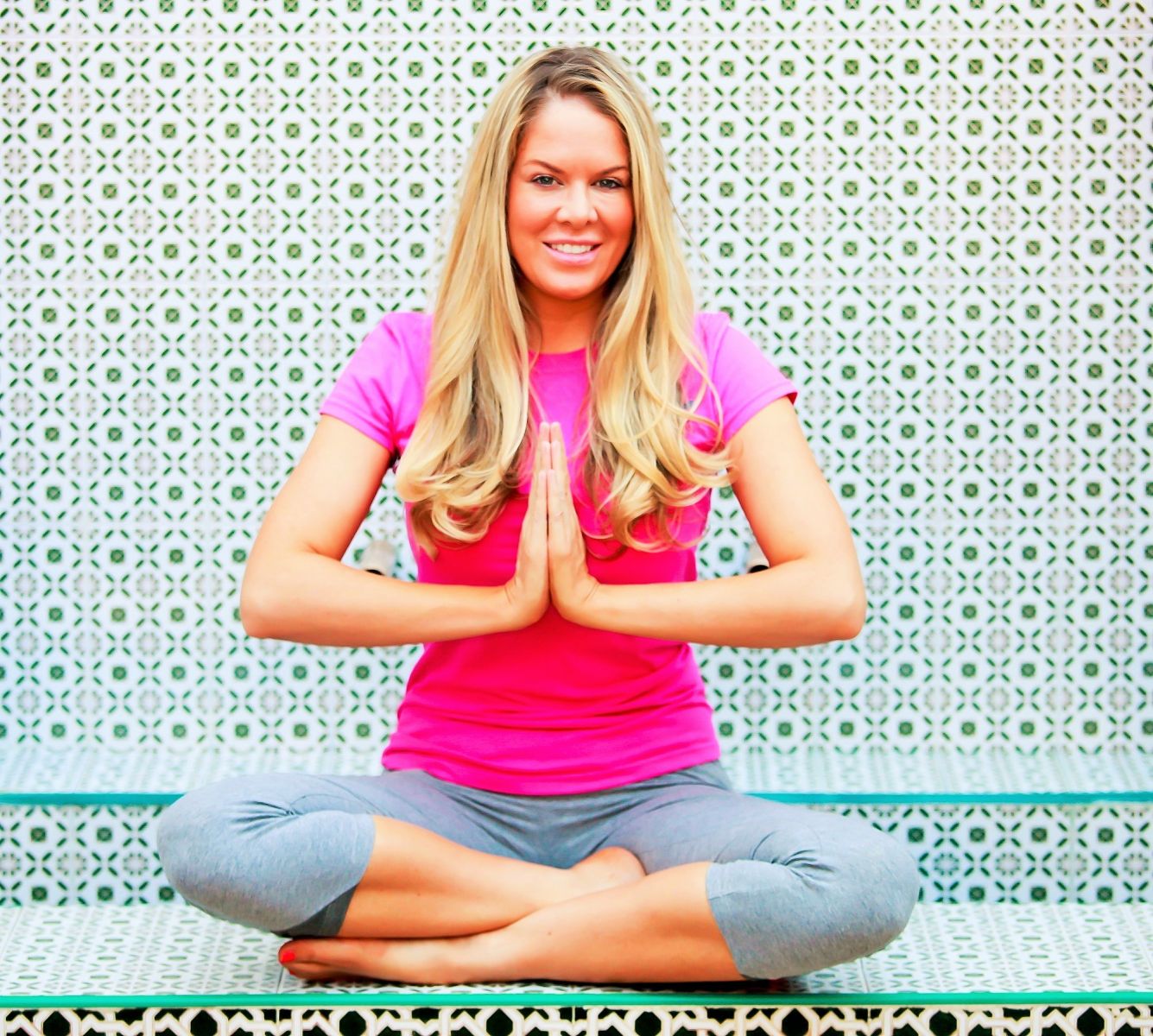 Tantric Healing Ceremony
Experience a tantric journey into greater self awareness and expansion with dynamic shaking, conscious breathwork and relaxing yoga nidra
Saturday 26 May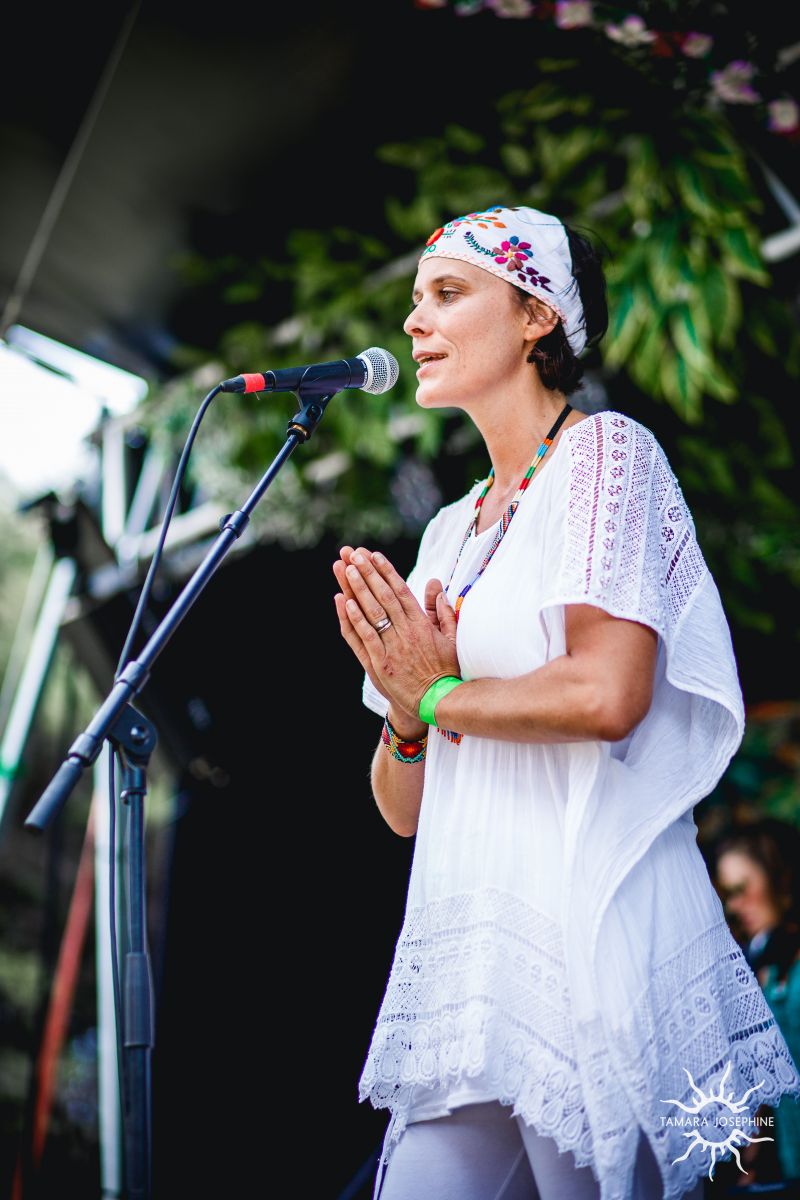 A Sound Medicine Journey
Journey with the sacred gong, shamanic drum and medicine songs to restore harmony and dive into the depths of your soul.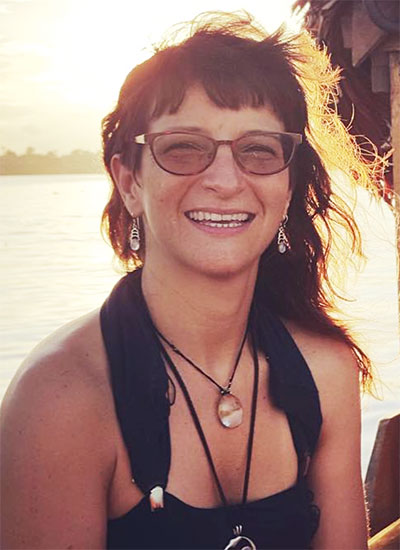 Shamanic Journey
Journey deep within to visit your wise woman within to hear the inner messages of your heart and find the answers, clarity and guidance you are seeking.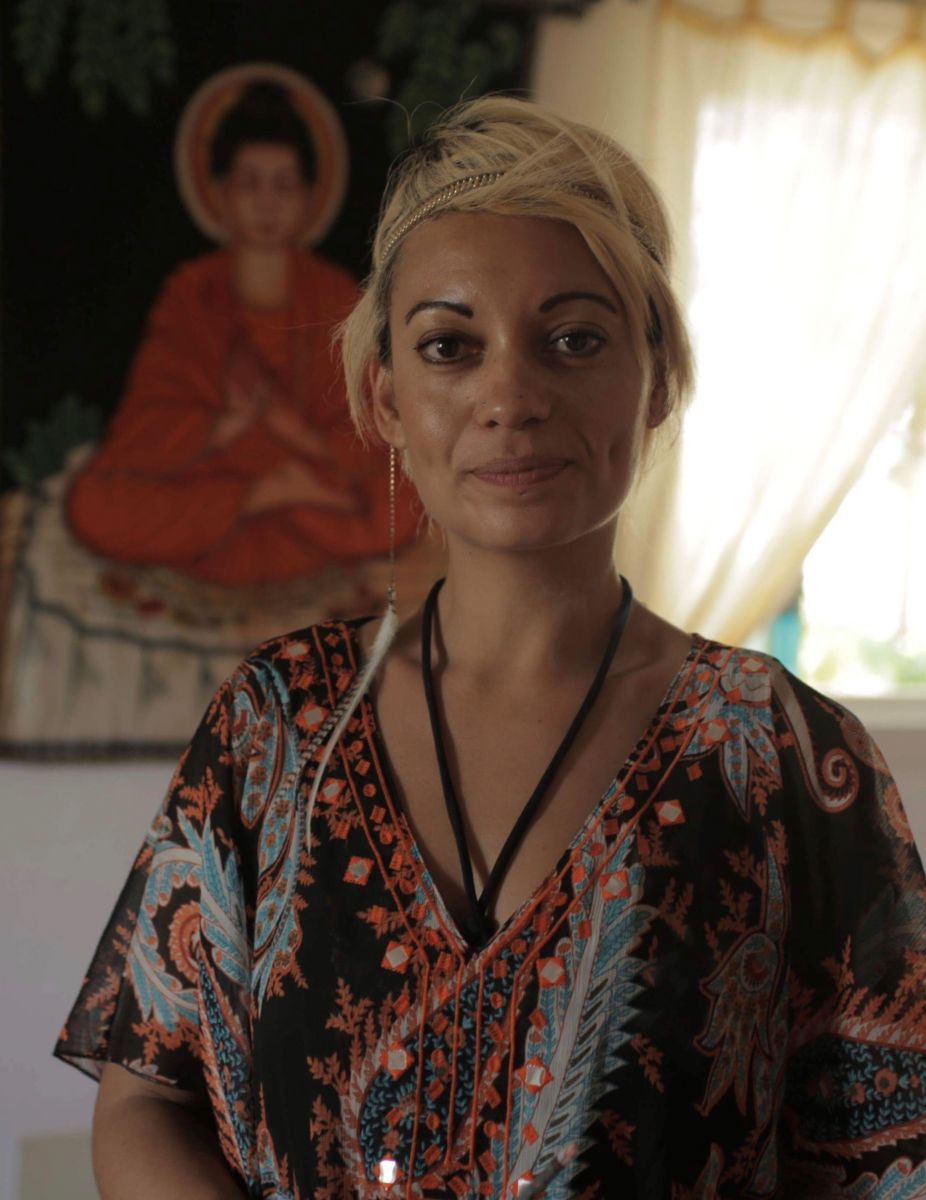 Cacao Ceremony
Lisa is The Chocolate Coach. This Cacao ceremony integrates life-coaching techniques, deep meditation and visualisation to gain insight and clarity towards manifesting exciting life transformations!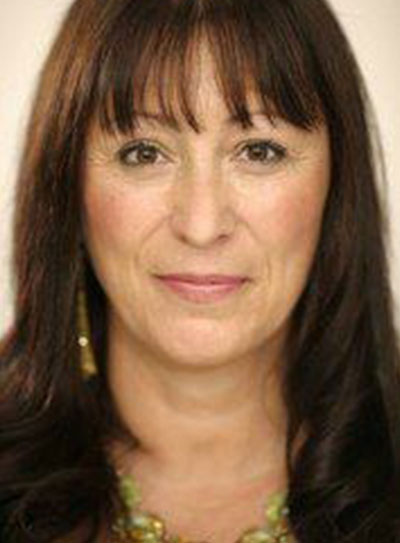 14:30
Barbara Meiklejohn-Free
Ancestral Healing Ceremony
Through the power of the drum, journey to the cave of the Ancestors to connect with, and reclaim, your past lives.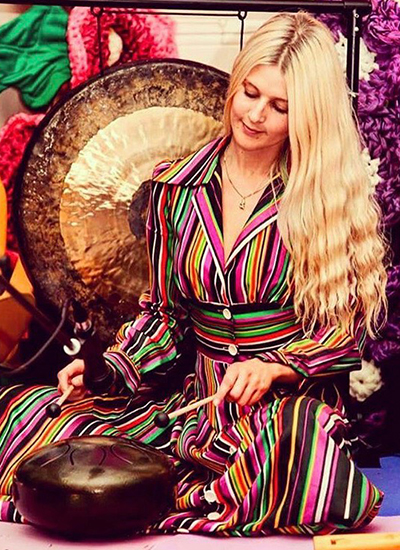 Sonic Tonic Heart Meditation
Join Cherub, open your heart with self generated sound, & melt into magic in sonic ceremonial bliss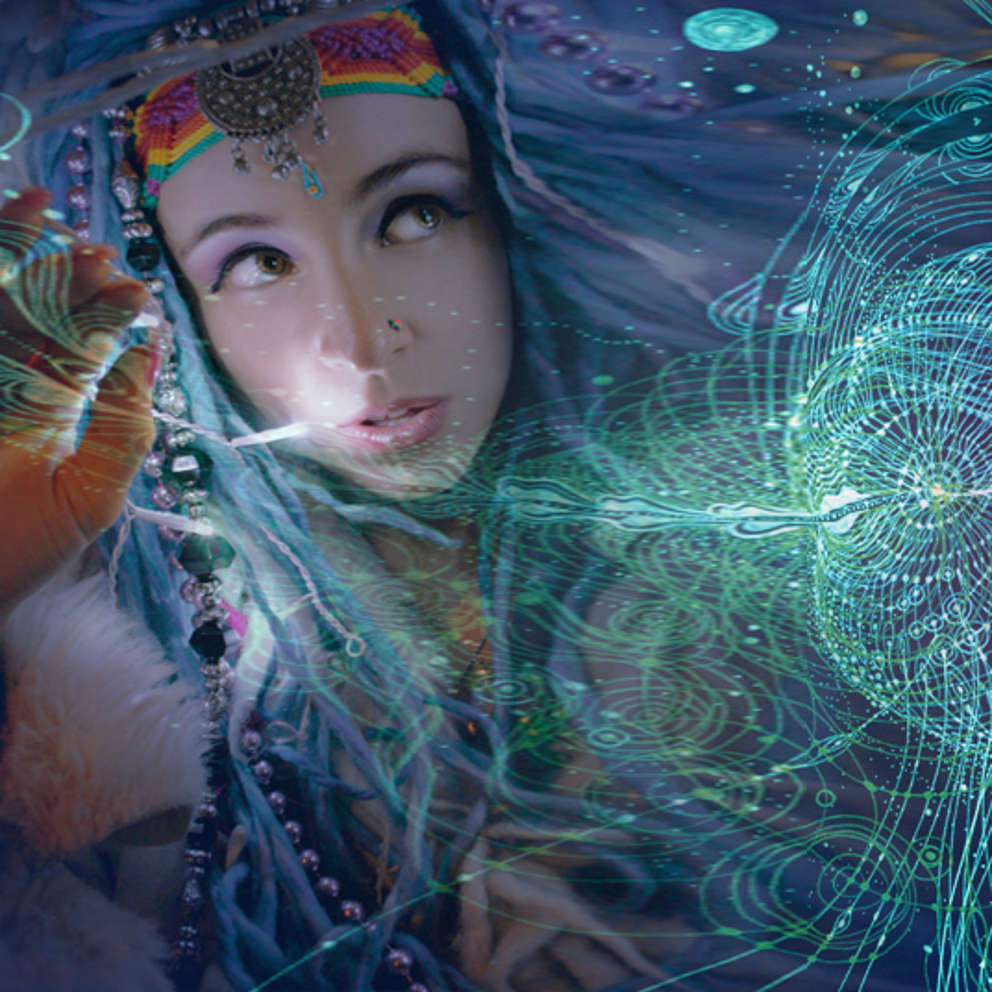 Releasing the Elements
Unleash the power of the five elements into your life to invoke change with this transformational ceremony of kundalini yoga, meditation and deep gong relaxation.
Sunday 27 May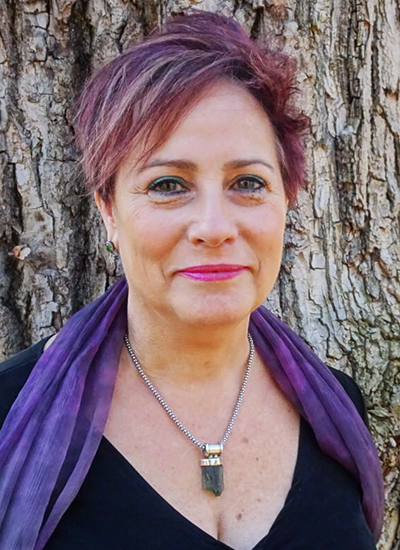 Siddha Kundalini Crystal Healing Ceremony
Experience the mystic of psychic telepathic crystalline blessings, while held within the auras of crystals, the prism of rainbows of light facilitate healing and clearing of your energetic fields.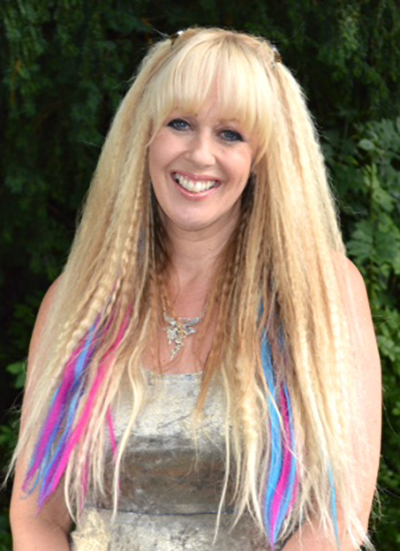 Fairy Healing Ceremony
Discover the healing power of the fairies, and align with the magic of nature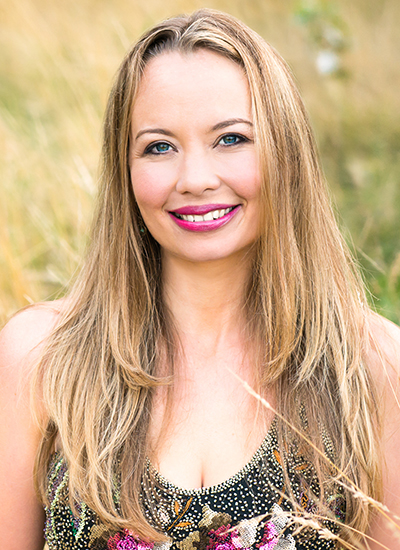 Living Heaven Ceremony
Love is the human experience of heaven. This ceremony focuses on rebirthing and returning you to love so that you can live in the dimension of heaven on earth.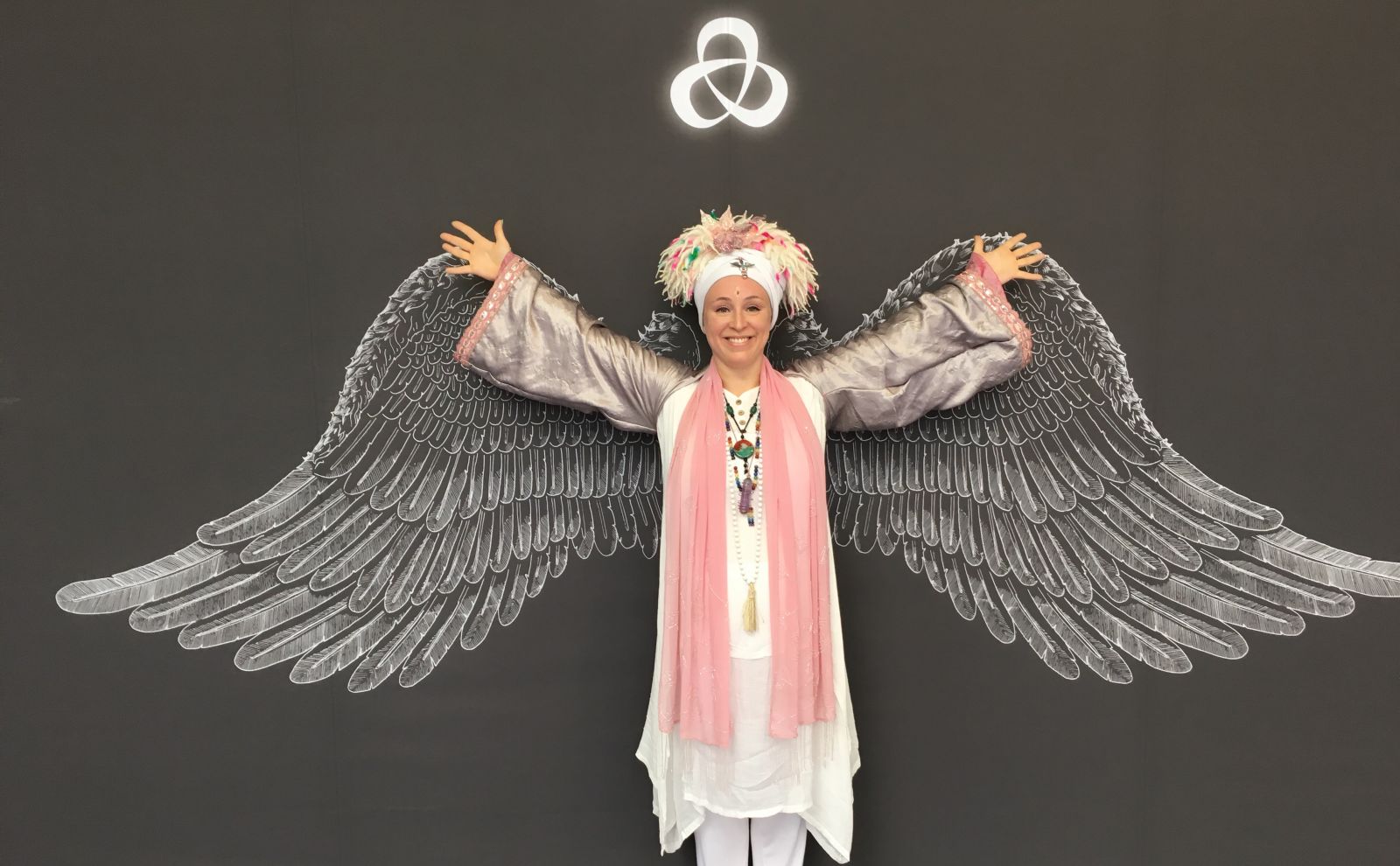 Becoming like Angels
Kundalini yoga and Meditation ceremony for health and inner energy to inspire you to live from your angelic nature. The session will be crystallised with a healing gong relaxation.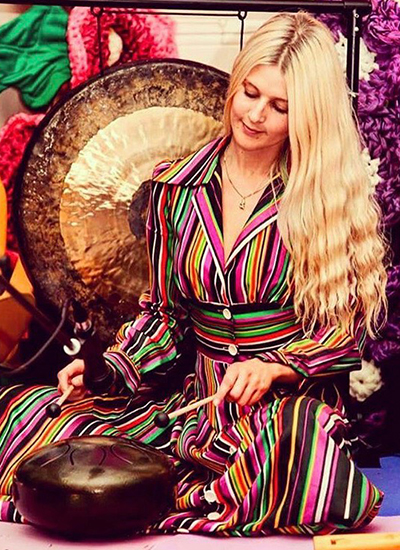 Sonic Tonic Heart Meditation
Join Cherub, open your heart with self generated sound, & melt into magic in sonic ceremonial bliss.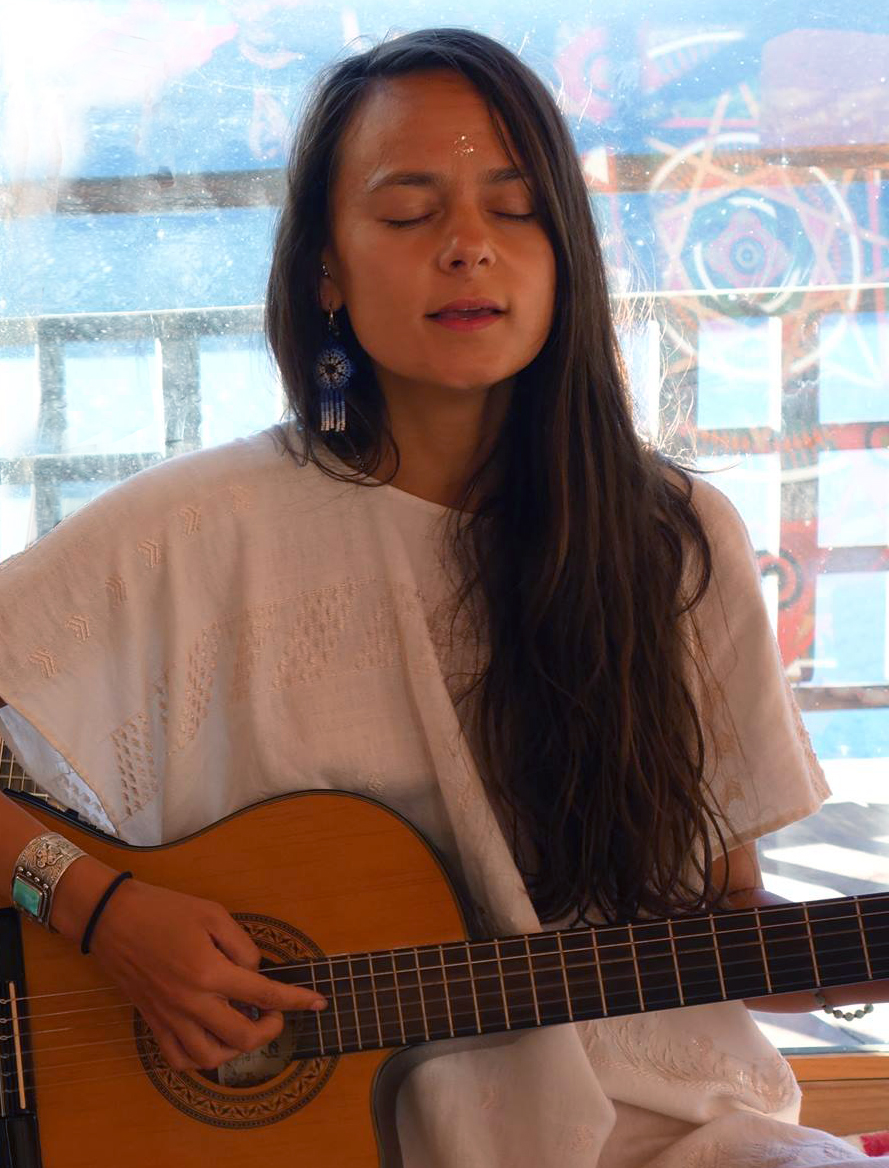 Mantra and Medicine Song Ceremony
Opening hearts and voices through song and silence. Join us on this meditative journey to a place of inner peace.
Monday 28 May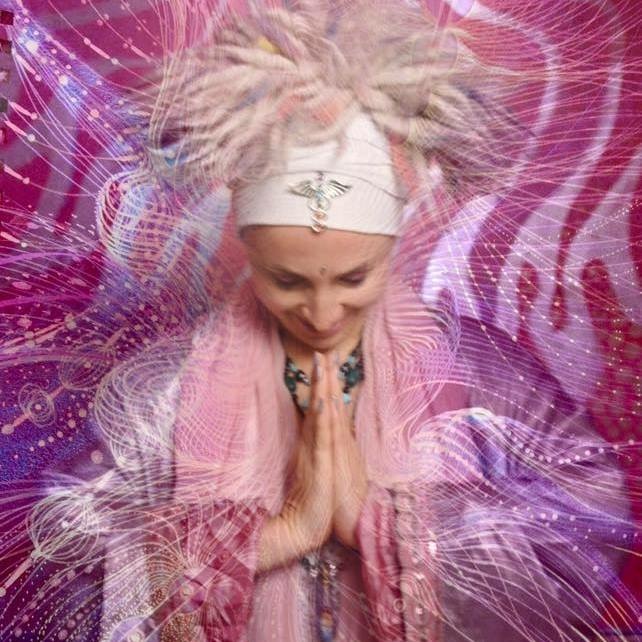 Healing Hands
Increase the kindness and effectiveness of your healing touch with a kundalini yoga and meditation ceremony then relax into a delicious gong and sacred sound bath.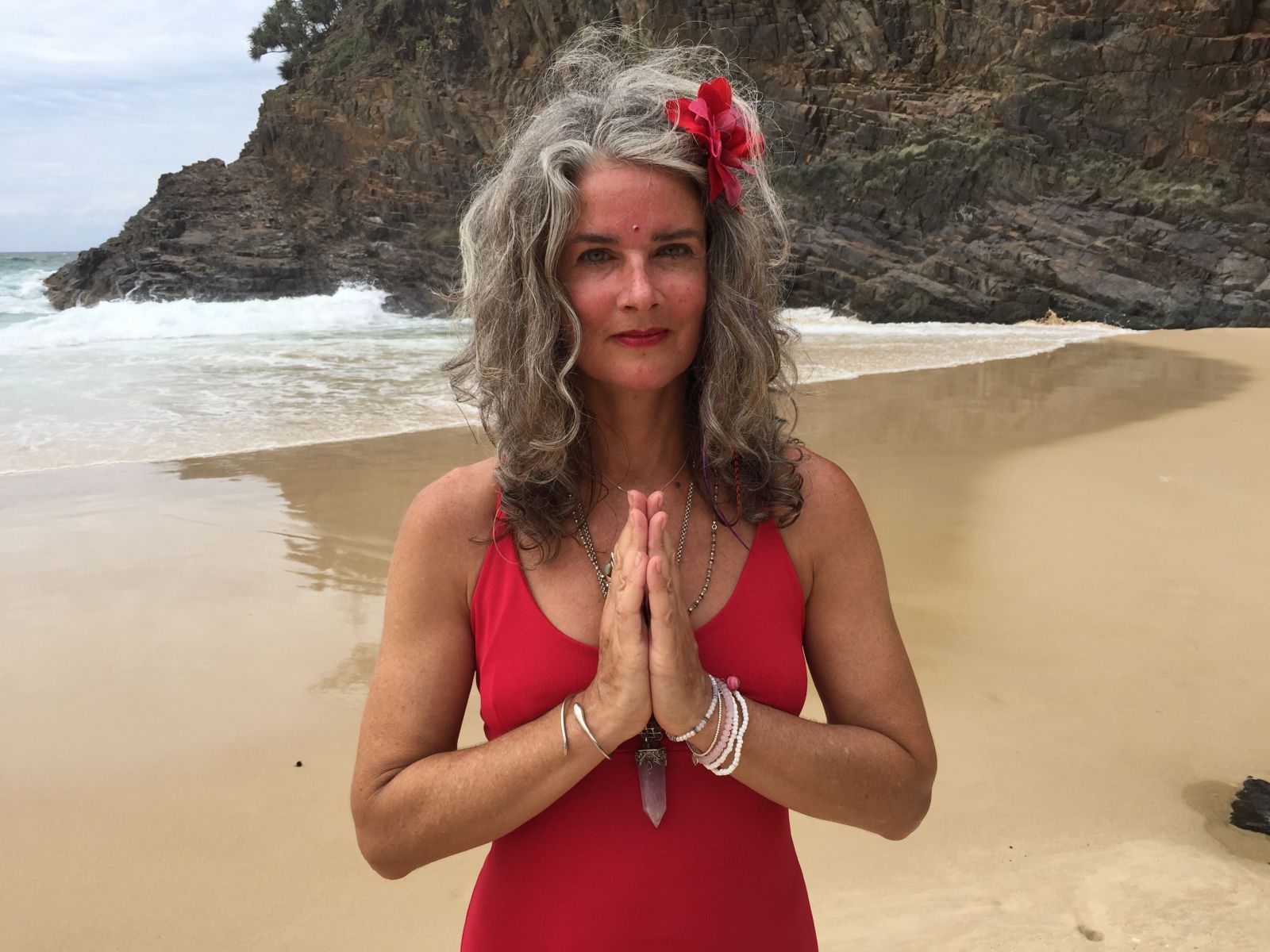 Divine Union Ceremony
A journey to integrate your inner masculine and feminine, become your own Be-Loved and ignite the alchemy of Divine Union.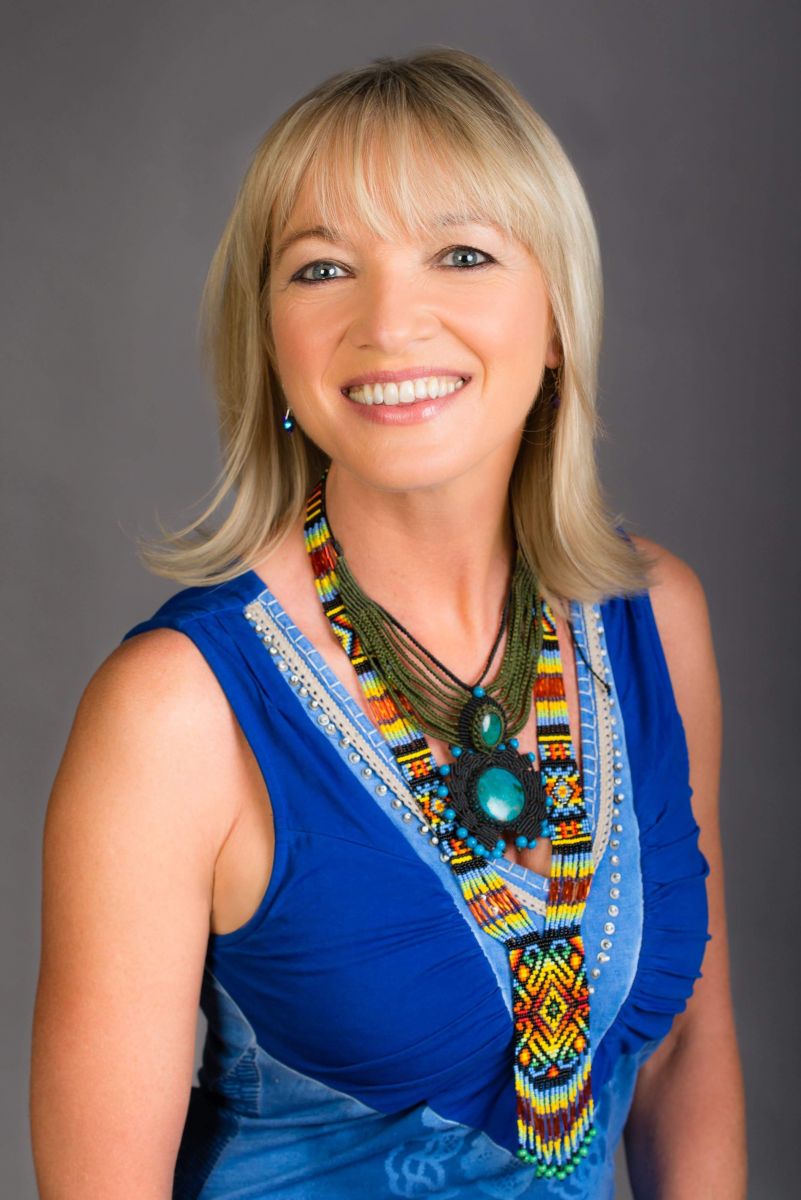 Shamanic Sacred Elements Ceremony
Shamanic power is relationship. Join us to deeply meet the four primary relationships of life. We will connect to these elemental forces through our breath and journeying with the drum.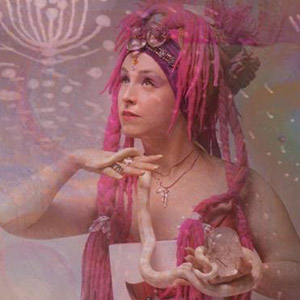 Goddessence
Kwali takes you on a sound healing journey inspired by the elements and the chakras. A relaxing sensory ceremony to soothe mind, body and soul.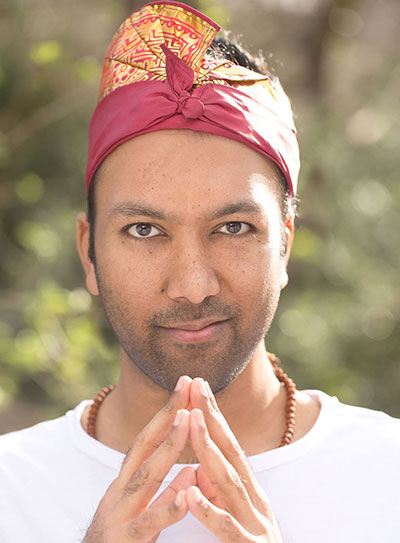 Shakti Ceremony
Shakti Ceremony experience that enhances coordination, increases dynamic flow of energy, awakens your creative spirit! With moving Meditations to reduces stress, developing inner peace & harmony.