inSpiral are back with a bang this year!
Opening the InSpiral Café on the gallery floor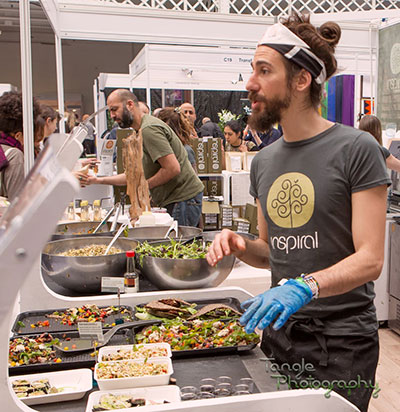 With a mission to you bring you heavenly healthy food to fill your tummies and raise your vibrations.
They have something for everyone with mostly organic, both raw and cooked plant-based hot dishes, salads & sides. Plus, if you just need a quick pick me up we have indulgent raw desserts and cakes, refreshing smoothies and coconuts...
inSpiral also make tasty healthy snacks and are most well-known for the incredibly popular Kale Chips! They have recently launched brand new Protein Clusters which have added live bacteria for a happy gut – you can find their snack stand at stand G42-43.