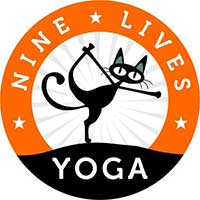 Nine Lives Yoga is back for the third year running to host the Silent Disco area!!!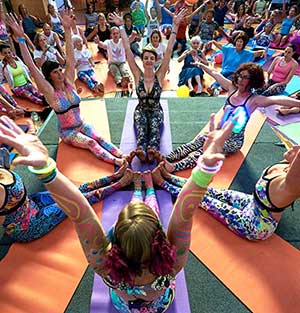 Dance your way through the Festival with Cat Duval.
The Silent Disco is simply about freedom of expression, dance, letting go of fear, self judgement and inhibitions... and did we mention it's soooo much FUN.
In Your Headphones throughout the weekend:
Yoga Parties, Acroyoga, Yoga Philosophy, Conscious Dance, Meditation, Adventure Yoga, Yoga Rave , Group Coaching Sessions, Partner Yoga , Family Yoga
Join Transformational Yoga Coach and Nine Lives Yoga Founder Cat Duval and her team - including mentor and coach of misfits and mavens Ebonie Allard and DJing all weekend with his amazing mix of conscious dance tunes DJ Pixi Pete!
Stop in, check out our daily schedule and sign up for free when you arrive at MBS to join our silent disco sessions throughout the day.
The schedule will flow with the mood of the day from dancing in the streets to meditation in headphones.
Tap into your free spirit and wild heart!
Join host - Cat Duval at the following workshops as part of the event too:
Book early - last year workshops got sold out.