Wellbeing Spa
Soul Stretch Events create beautiful healing spaces which invite people to relax and unwind. Here at the London Wellbeing Festival we've created a blissful wellbeing spa for massage and rejuvenation. We offer a variety of treatments, you can choose between a 30 or 60 minute full body massage delivered by our top therapists with natural, organic products in beautifully decorated healing spaces helping you to feel relaxed and nourished in the midst of the busy festival fun.
Treatments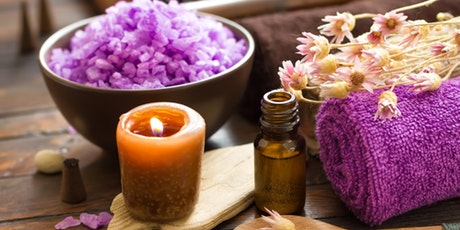 AROMATHERAPY
Aromatherapy is the use of essential oils chosen specifically during your consultation to create changes in our bodies and energy fields. It can be performed as a back massage or via the blending of oils, creams, lotions or products to be used after the treatment, at home. A 30 minute session can be a consultation and blending session including the making of a product specific to your needs or a 15/20 minute back massage. A 60 minute session can include a blending consultation and a full reflexology or back massage treatment using the blended product.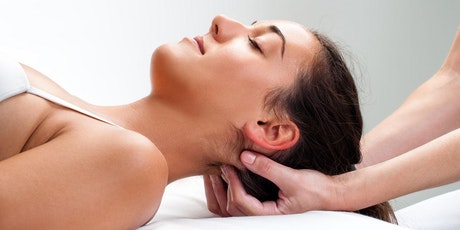 CRANIOSACRAL THERAPY
Craniosacral therapy is a non invasive treatment performed upon the head, neck, spine and lower back (sacral region) - by localised pressure points and gentle pressure manipulations to these areas this therapy works to unlock tension not only with the muscles physically but also emotionally and mentally. A 30 minute treatment can focus on a selected issue or problem, a 60 minute session can realign deeper seated problems or more complex issues.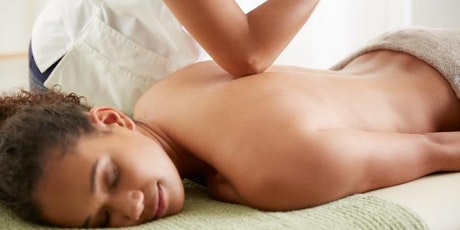 DEEP TISSUE MASSAGE
Deep tissue massage uses slow, firm strokes and pressure to ease and release tension and toxins deep in your muscles. Your therapist will use deep pressure that concentrates on particular areas helping your body to refresh and relax. The treatment increases the blood flow and therefore the oxygen flow around your body and allows your muscles to strengthen and heal. A 30 minute treatment can focus on a selected issue or problem, a full body massage can be performed in a 60 minute session.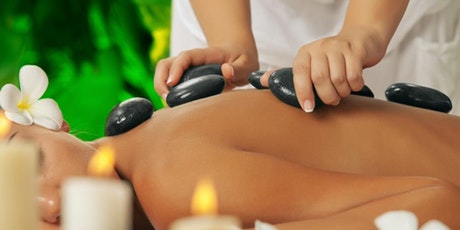 HOT STONE MASSAGE
Hot stone massage uses smooth heated granite stones to release deep muscle tension without using deep pressure techniques. The localised heat is both soothing and relaxing. A 30 minute session will focus on one area of tension, generally upper or lower back, quads or backs of legs. A 60 minute treatment will cover the full back and backs of legs.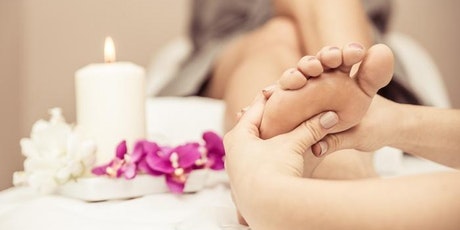 REFLEXOLOGY
Reflexology is performed fully clothed, by applying gentle pressure to areas of the feet, hands or ears (according to your preference) to stimulate all of the body systems. It is a relaxing and effective treatment for stress, physical ailments, on-going problems and general energy rebalancing. A 30 minute taster session will work upon 1 or two specific issues, a 60 minute long treatment will rebalance all of the body systems for the best overall effect.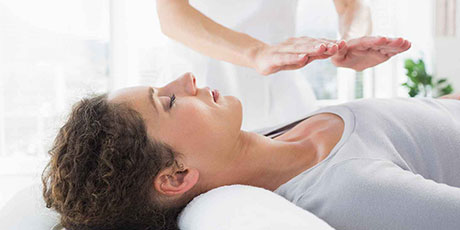 REIKI HEALING
The Japanese word 'Reiki' literally translates as universal life force energy. This system of healing was developed by Mikao Usui in the early 20th century and evolved as a result of his research, experience and dedication. Reiki is given fully clothed in a quiet and peaceful environment. Your practitioner gently places their hands in a series of non-intrusive positions on or near the body. There is no massage or manipulation. The whole person is treated rather than specific areas.
As a receiver, your experience will include deep relaxation promoting a calm, peaceful sense of well being on all levels. Some people feel sensations of heat, tingling, or experience seeing colours, whilst others can have an emotional response, indicating that shifts are taking place, allowing harmony to be restored. Sessions can take 30 minutes or an hour depending on your needs and preference.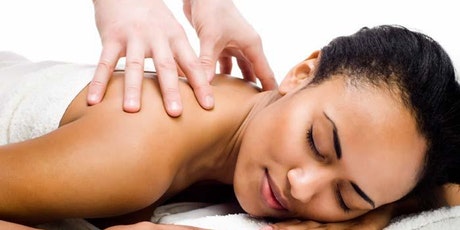 SWEDISH MASSAGE
A stimulating and relaxing massage treatment to relieve knots and tension throughout the body with gentle and consistent massage strokes. A 30 minute treatment will be performed either on the back or legs as required by the client. A full body massage can be performed in a 60 minute session.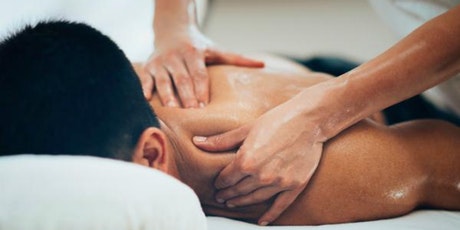 SPORTS MASSAGE
Sports massage is used to help fix over tight or problem muscle groups. It works to realign muscle memory and correct postural problems. A 30 minute session will work on one target problem area, a 60 minute session will include a full postural alignment and massage session.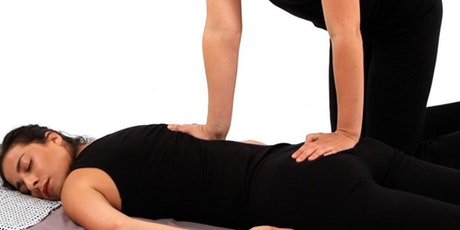 SHIATSU
Shiatsu treatments can help to relieve physical pain, heal from injury, realign your body, reduce stress, re-energise weaker areas and ease areas which are overworking. Treatments help calm the nervous system and promote relaxation, this can help to improve your mood, boost energy levels, relieve tension and aid your sleep. By assisting the body to work harmoniously, we can help prevent imbalances from developing into symptoms of dis-ease. Treatments are given through loose clothing that enables comfort throughout your treatment, with complete freedom of movement. A 30 minute treatment can focus on a selected issue or problem, a 60 minute massage can be performed in an hour long session.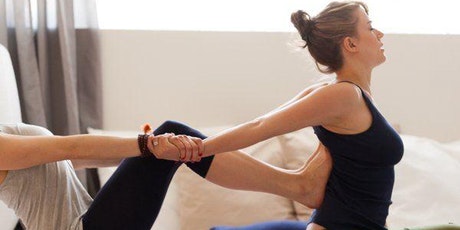 THAI YOGA MASSAGE
Thai Yoga Massage uses an energy line system called the Ten Sen, through which the body's natural life force flows. During this treatment, your therapist uses hands, feet and elbows to apply pressure to key points along the energy lines, together with gentle stretching and applied Hatha Yoga poses. This releases blocked energy and frees the body's healing potential, restoring balance and harmony.Thai Yoga Massage is always practised in a meditative mood. It is said to be "the physical application of loving kindness". Treatments are given through loose clothing that enables comfort throughout your treatment, with complete freedom of movement. A 30 minute session will focus on one area of tension, generally shoulders, neck and upper back. A 60 minute treatment will cover the full back and backs of legs.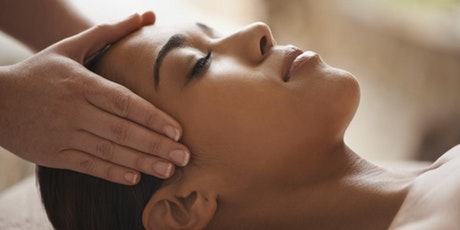 FACIAL MASSAGE
We have created a luxurious half hour MOA facial for you using purely organic products. This half hour of bliss will naturally balance the skin using, Aphrodite Facial Oil, a soft bamboo face cloth and a beautiful blend of Rosehip, Damask Rose and Rose Geranium essential oils to protect and moisturise the face and provide you with a truly radiant complexion. Facials can be booked for 30 minutes.
FAQ's
How do I book?

That one is simple!

a) When you are in our Soul Stretch Events page

b) Scroll down to see the various live events as per treatment names

c) Select the treatment you prefer

d) Click select date

e) Click register

f) Select your time slot

g) Checkout

h) Fill in your information

i) Confirm your payment/p>

j) Arrive 10-15 minutes before your treatment on the day to fill in your health questionnaire

How do I book a one hour slot?

That one is even simpler! Just book two back to back 30 minute treatments.

Do I need to buy a festival entry ticket?

Yes. As the treatments are part of the festival you will need to buy a festival entry ticket to attend.

Are there showers?

Sadly not.

What should I wear?

If you are booking a facial, Thai massage or reflexology treatment it is best to wear loose comfy clothes. If you are booking an aromatherapy or deep tissue massage, you will be given a towel, as it is an oil on skin experience.

What should I bring?

Just your lovely self!

Can I have a massage if:

I have a Skin condition: yes, but please inform your therapist.

I am pregnant: yes, but you need to be in your second or third trimester and can only book an aromatherapy massage, reflexology or a facial.

I have health issues: depending on what they are. Please email hello@soulstretchevent.com if you have any major concerns and we will check for you
Will there be Male and Female masseurs?

Both. Please see the photos of the therapist to see who you are booking in with.

Will I be naked? If so where can I get changed?

If you are required to get changed you will be able to do so in your private massage booth.

Can I book on the day?

Drop in chair massages will be available on the day, however the table massages are recommended for pre book as we only have a limited amount and they will sell out.

If I book on the day can I pay by card?

Yes. We accept all major credit cards.

What if I am late?

If you are late then unfortunately you forfeit some of your treatment time. It is your lovely treat, so please be on time as we can not run over. This is for your enjoyment not ours.

Can I change my slot?

Yes, if you are able to give us sufficient notice before the festival. Please email hello@soulstretchevents.com to change your booking. This must be done at least one week before the festival.

Are the therapists qualified?

Yes! At Soul Stretch Wellbeing Spa, all our therapist's qualifications are carefully checked by our recruitment manager. Everyone has to be fully trained, insured and covered by the appropriate governing body. We have very high standards and only choose the best of the best.