What's on.. Friday
Workshops & Yoga Space
Free Stage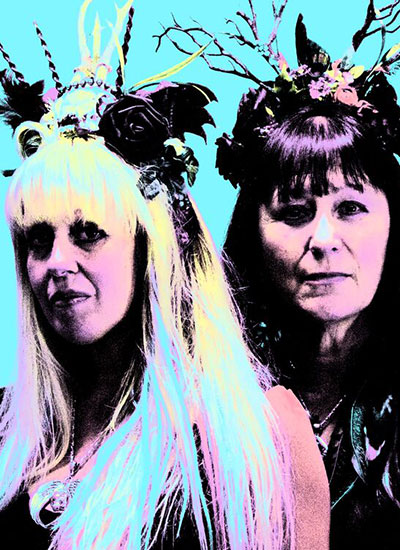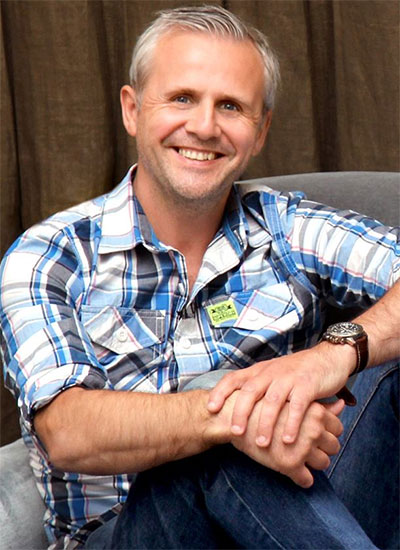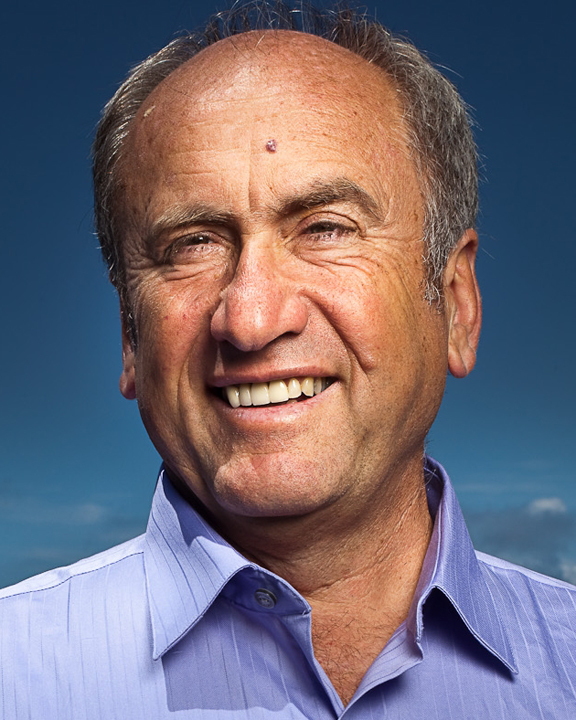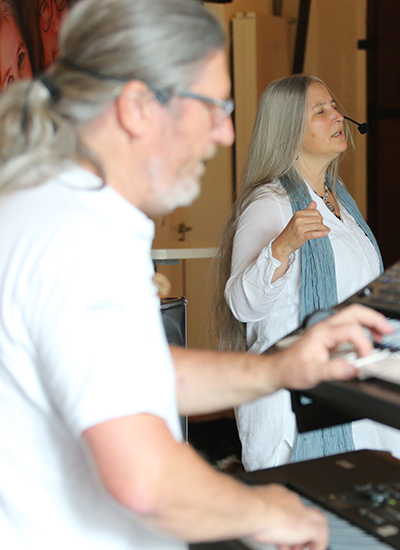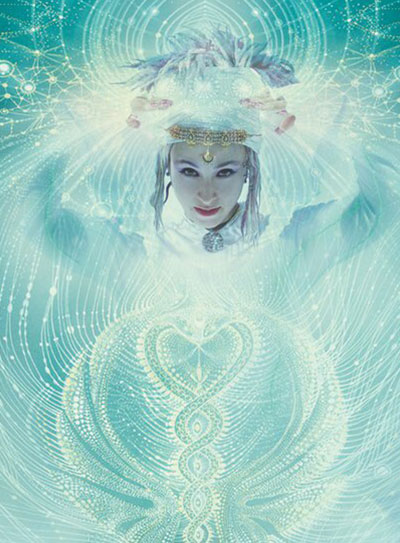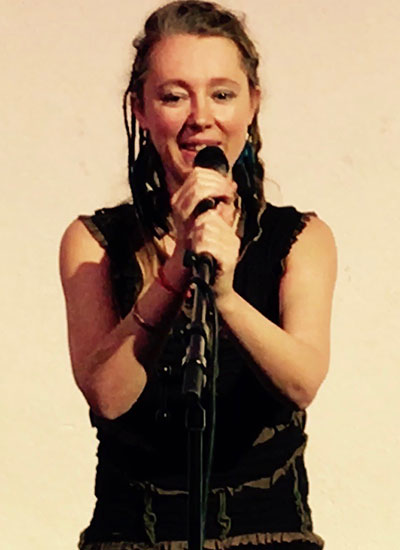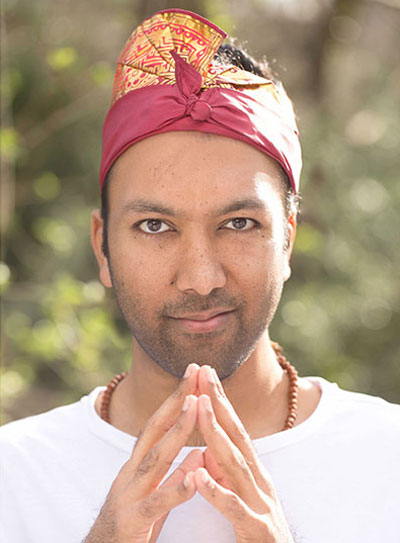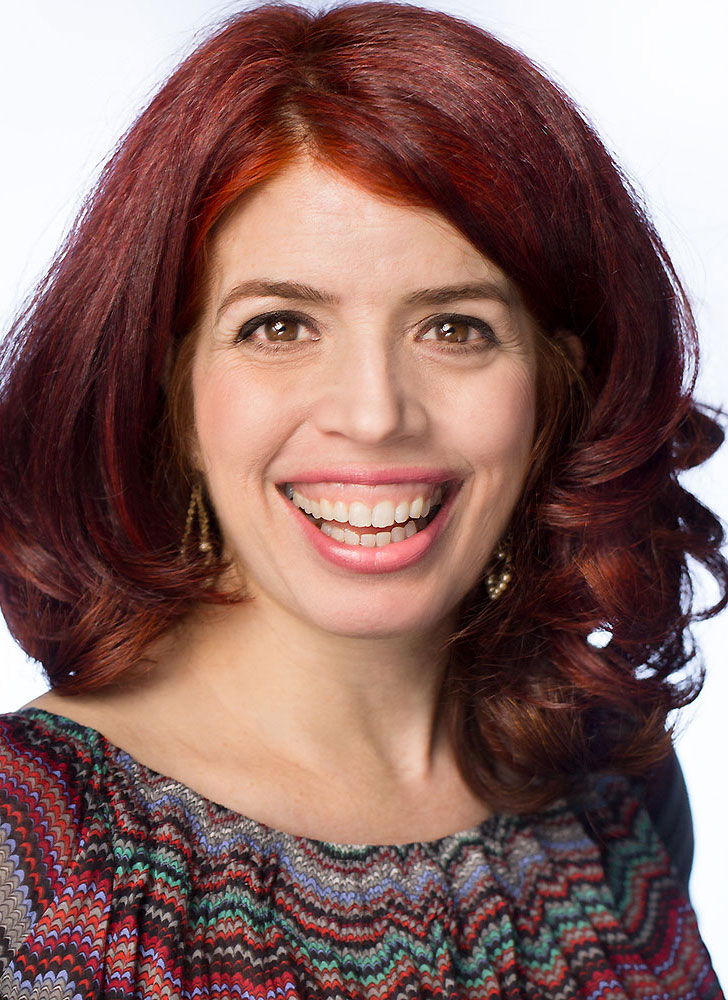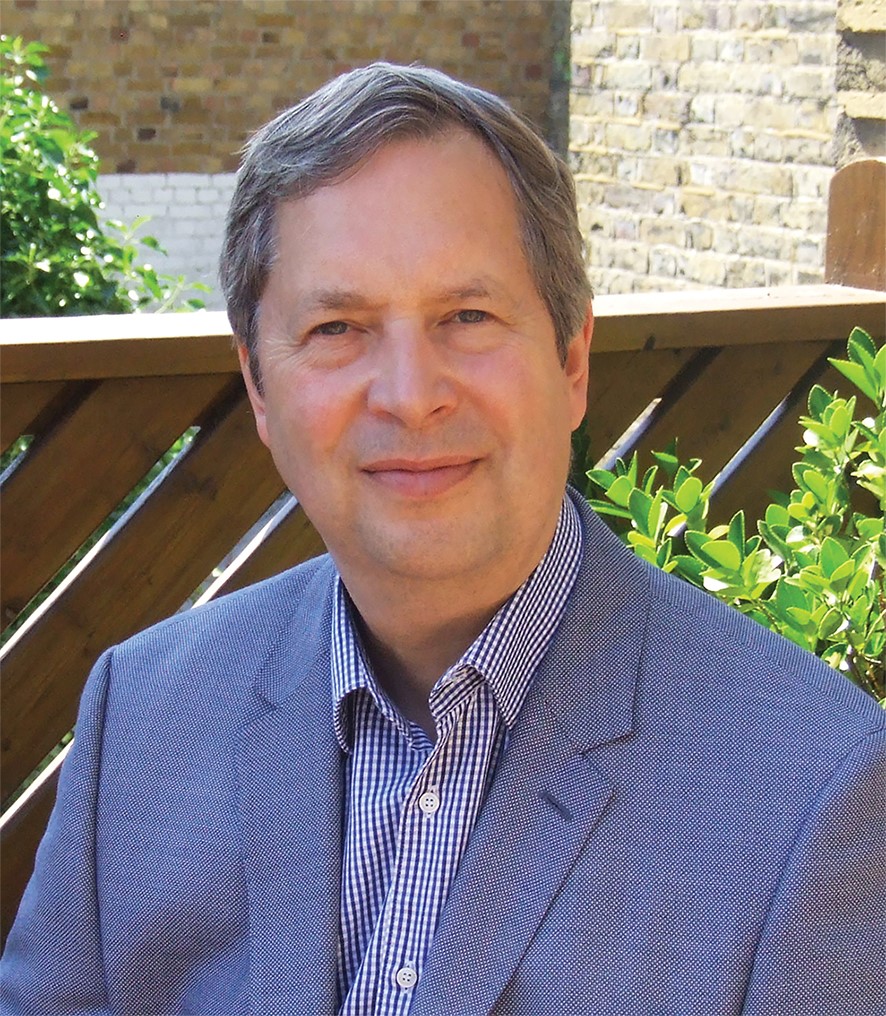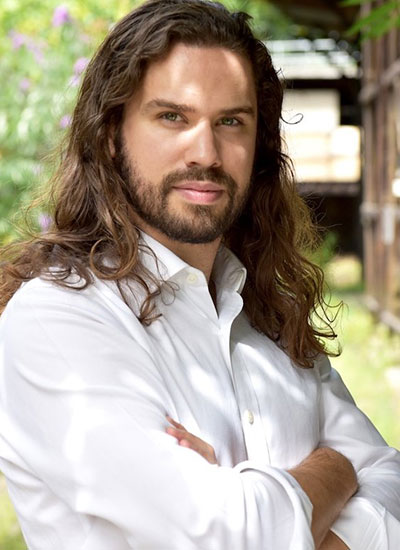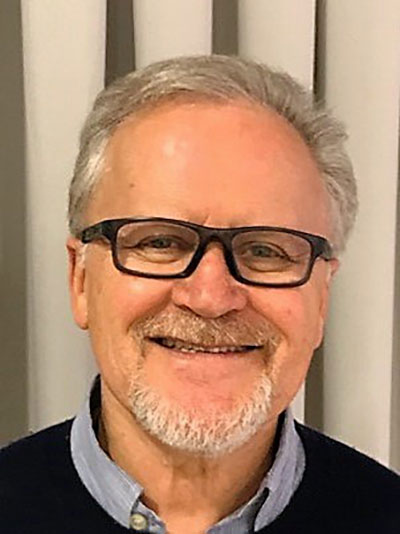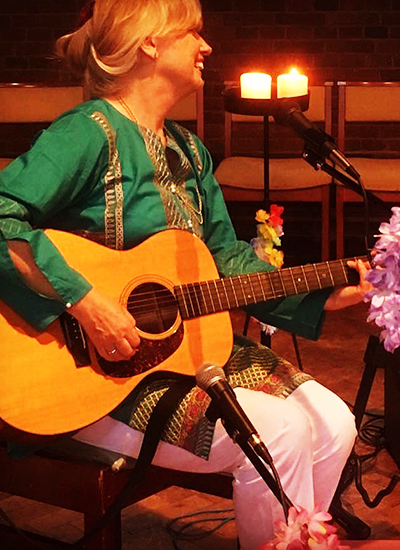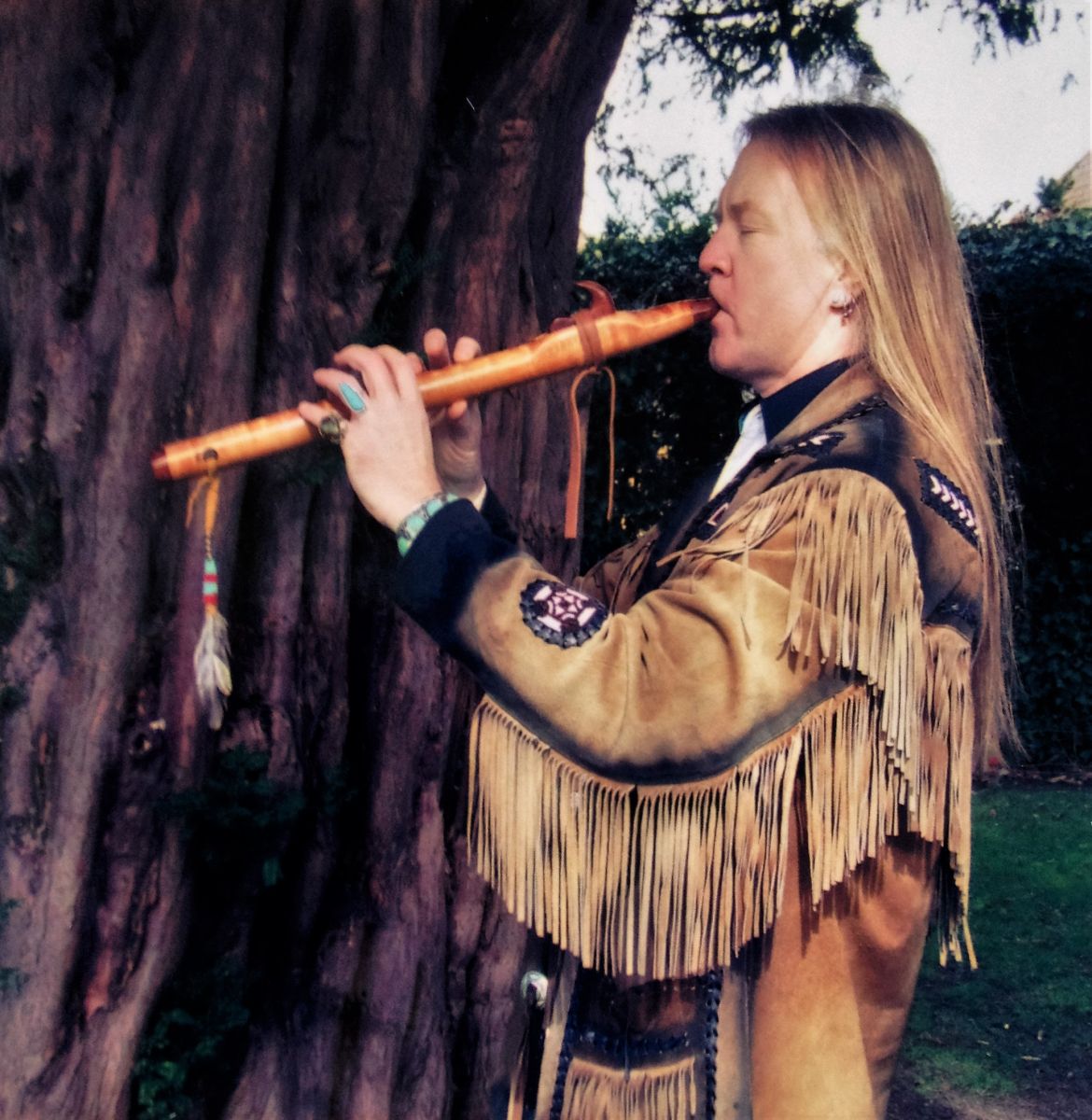 Wellbeing Studio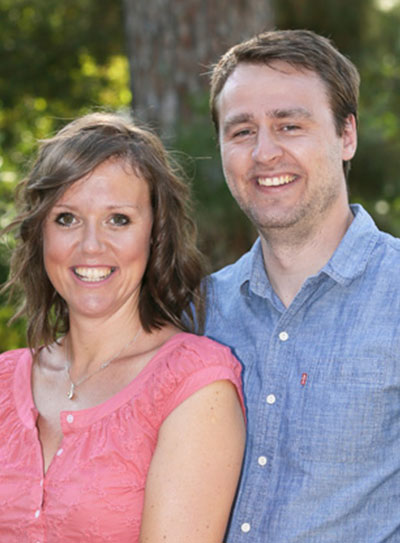 Essential Oils and Natural Health
Essential oils can be used for a wide range of emotional and physical wellness applications. We will teach you how to use pure essential oils like you never thought they could be used.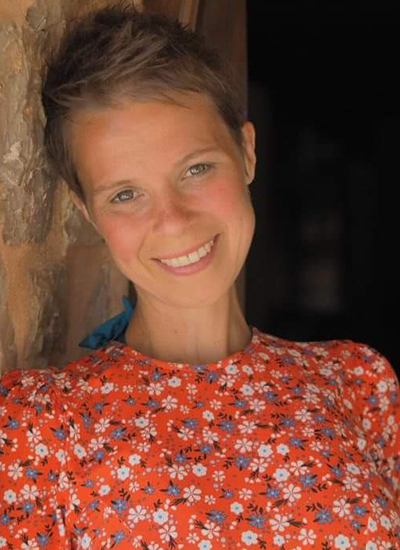 From Chronic Fatigue to Radiant Health - how I turned it all around
In this profound, humorous and controversial talk Fran reveals how she turned her health around using fruit, fasting, intuition and God.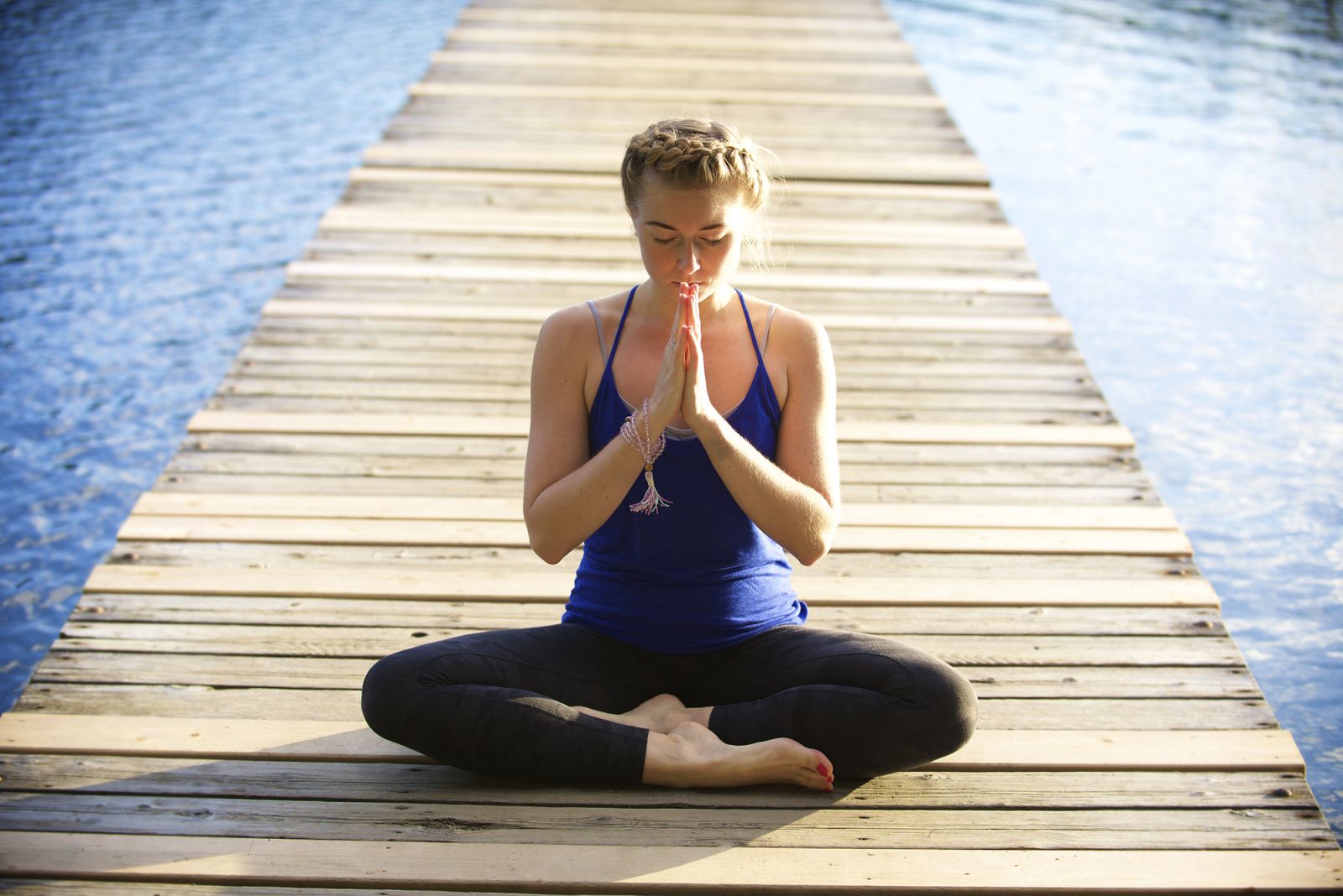 Vinyasa Yoga with Osteopath Jessica Lambert
Understand the alignment and intention of your practice. Clear verbal instruction in addition to hands on assistance will guide you through a strong and simple vinyasa class.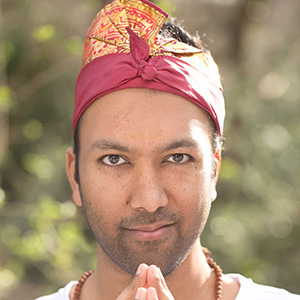 Shakti Dance - The Yoga of Dance
An exhilarating yoga & dance experience that enhances coordination, increases dynamic flow of energy and awakens your creative spirit! With moving meditations to reduces stress, developing inner peace & harmony.
Calm and Clear with Kundalini Yoga
Feel that deep sense of inner peace and clarity from this exhilarating session.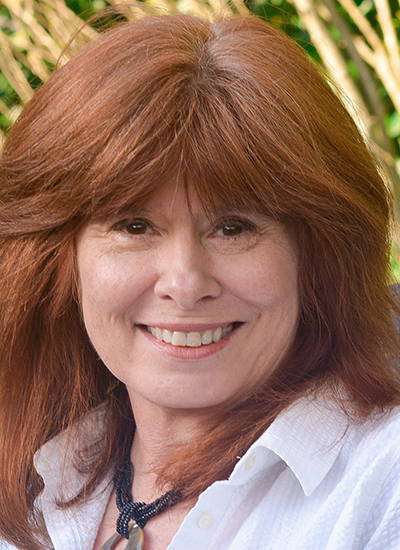 Creating Real-Time Abundance: Manifest It Now!
We can shift our energy quickly to manifest abundance. Energetic alignment and healing are essential to success. Learn how to identify your blocks, then clear them in real time.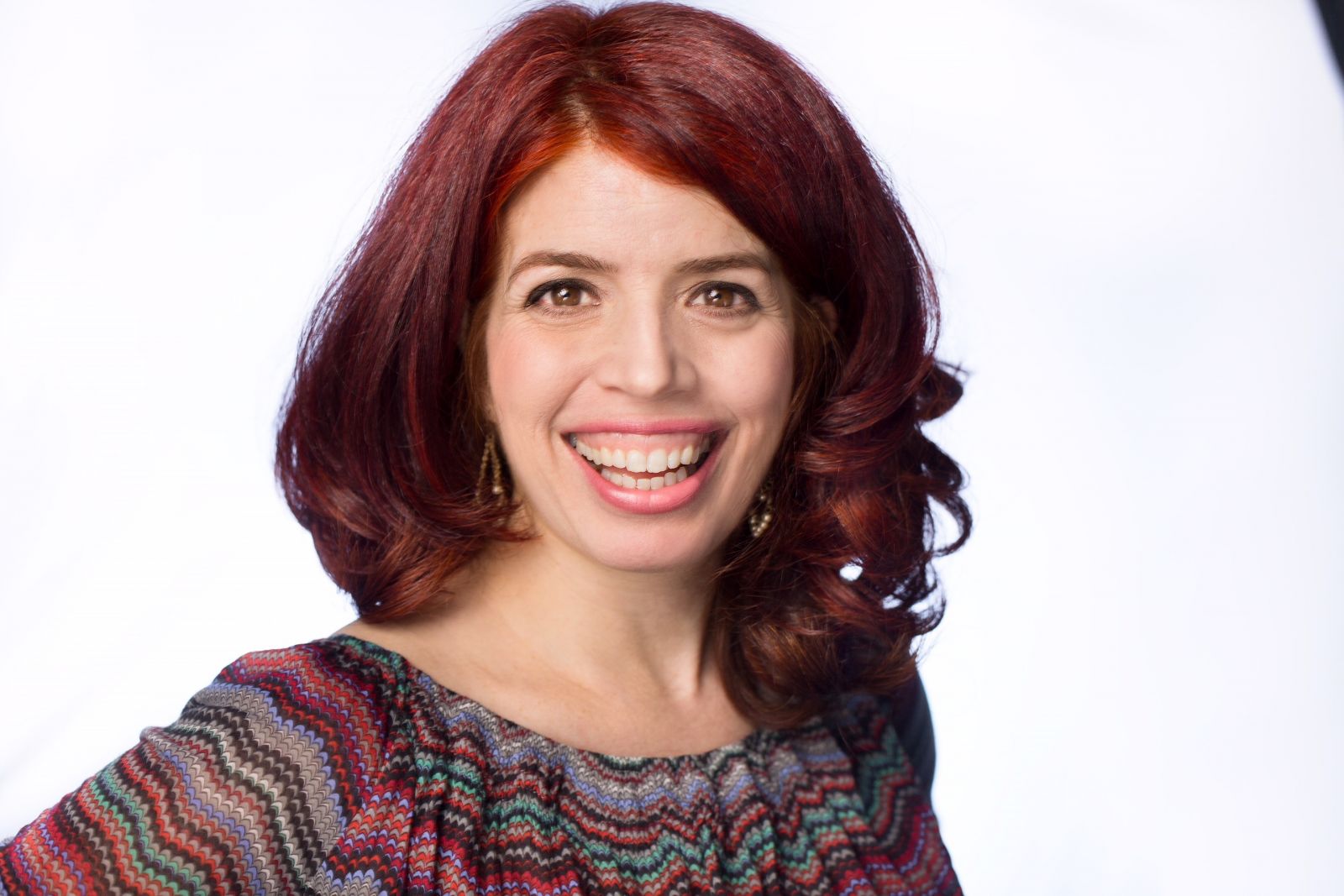 Communicating Love
Come and learn what heart centred communication is with love expert and relationship counsellor Cate Mackenzie.
Mantra Lounge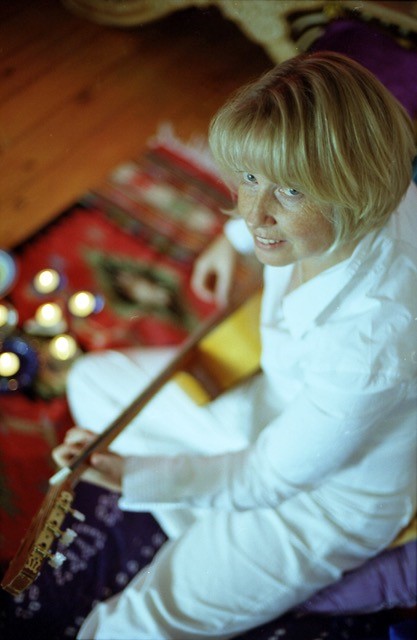 Oasis of Sacred Sound
Start your day with Anne, bathe in the beautiful sounds of Singing Bowls, Drums and Hang. Feel the love as we sing and chant together.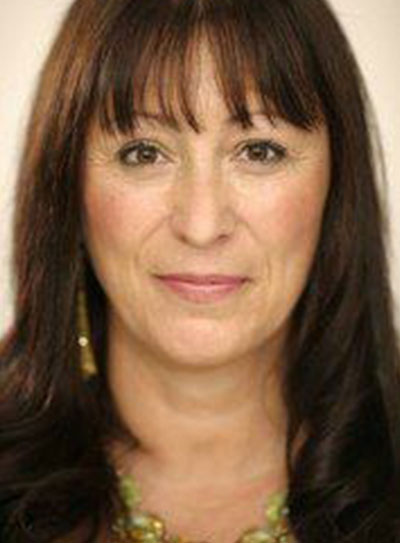 Fairy Healing
Discover the healing power of the fairies, and align with the magic of nature.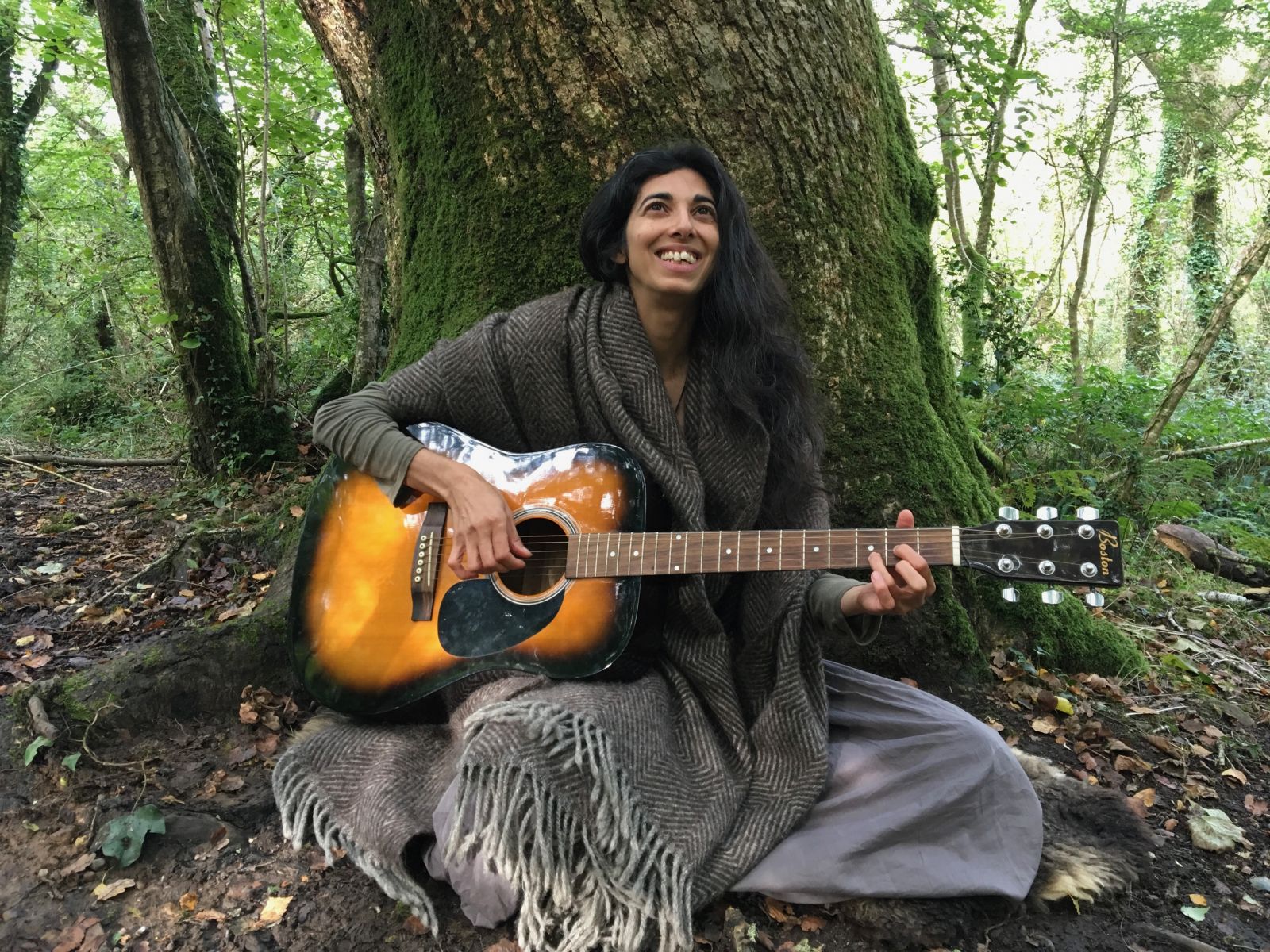 Mantra Medicine
Exploring the three parts of AUM, take this foundational mantra deep into your being, though the chakras and embody sound like you never have before.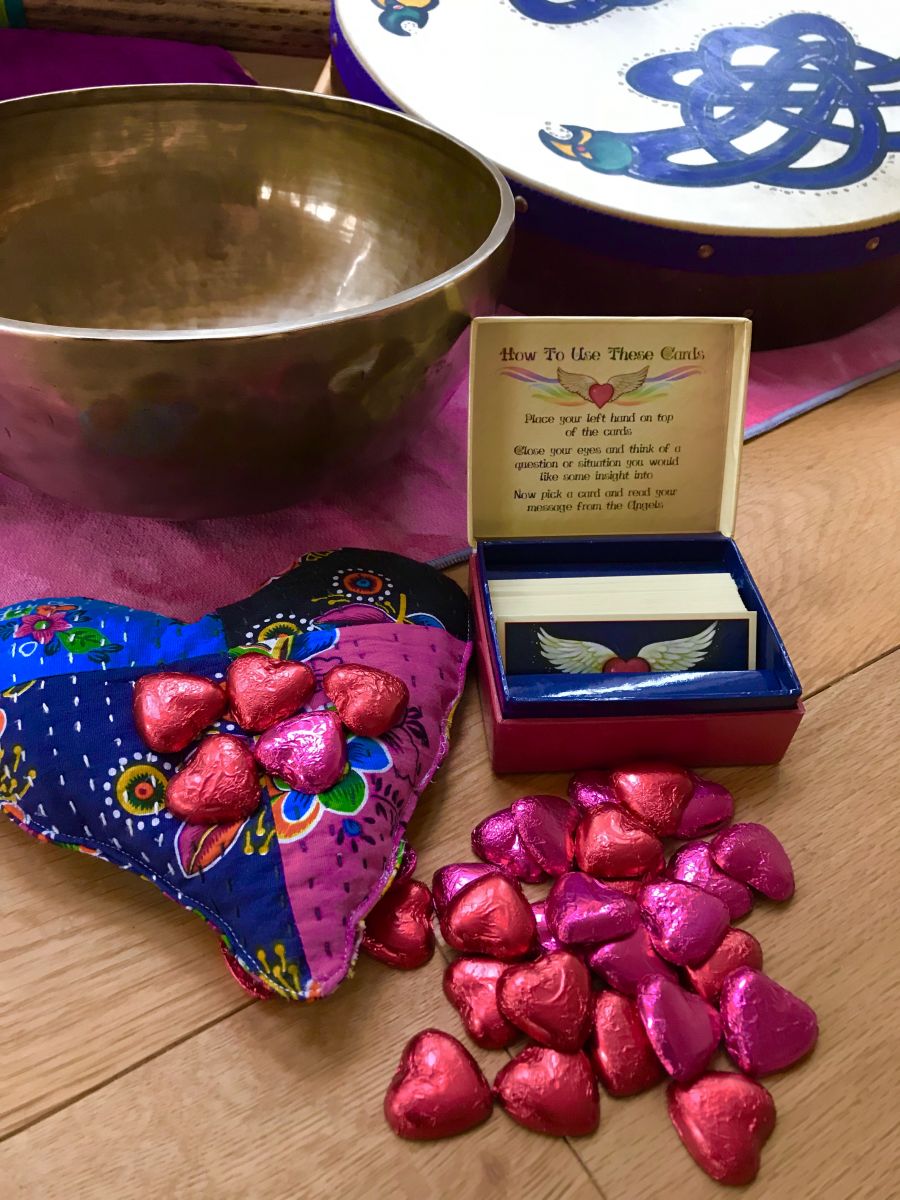 Oasis of Sound
Relax and bathe in the blissful sounds of Tibetan Bowls, Hang, Drums, Rainstick and Song, as Anne gently guides you on a journey into the heart of Sound.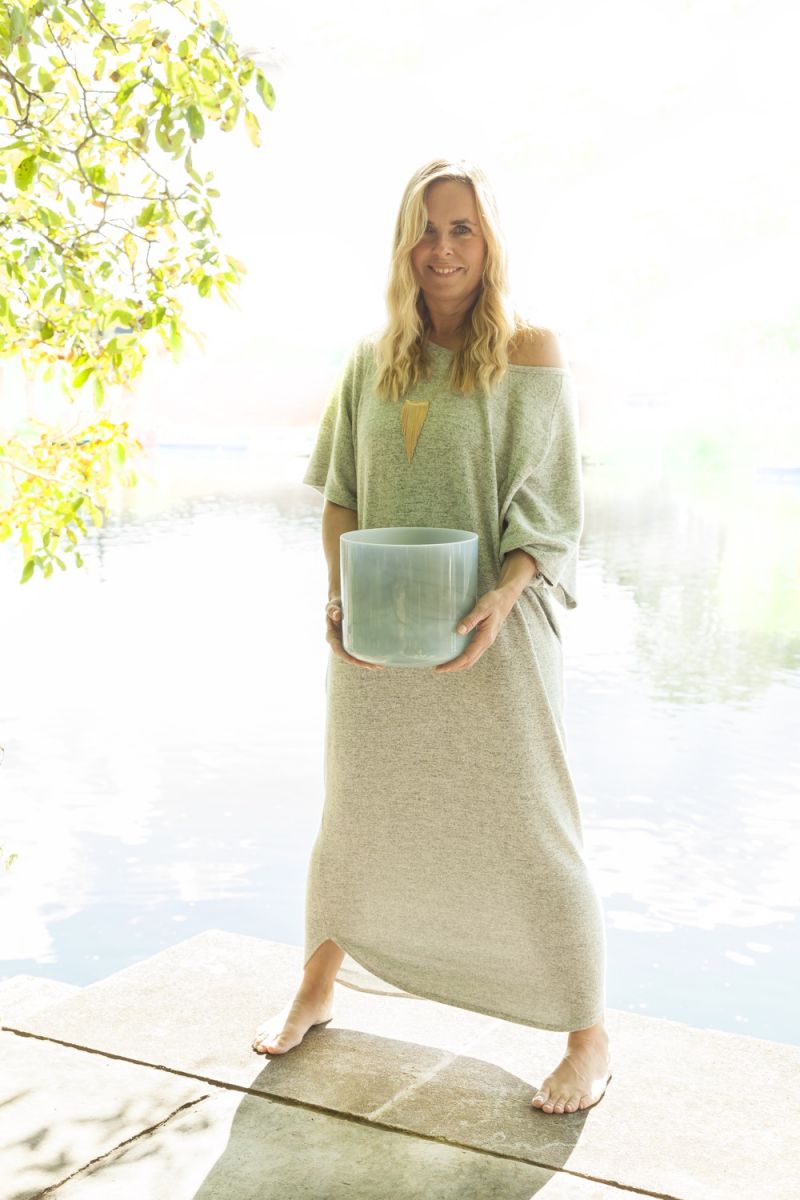 Purification of the Heart - Alchemy Crystal Sonic Transmission
To celebrate the launch of their first album Genevra Jolie and Velka-Sai will be coming together to performing a transmission of pure sound medicine. A blend of inter-woven crystal harmonic overtones and the transcendental vocals of Velka-Sai create a unique opportunity for a powerful healing journey of the Heart.
The Seven Secrets of Natural Rejuvenation
Discover how to make high vibrational living simple, smooth and easy. The secrets of true longevity are held within you.
Ceremony Space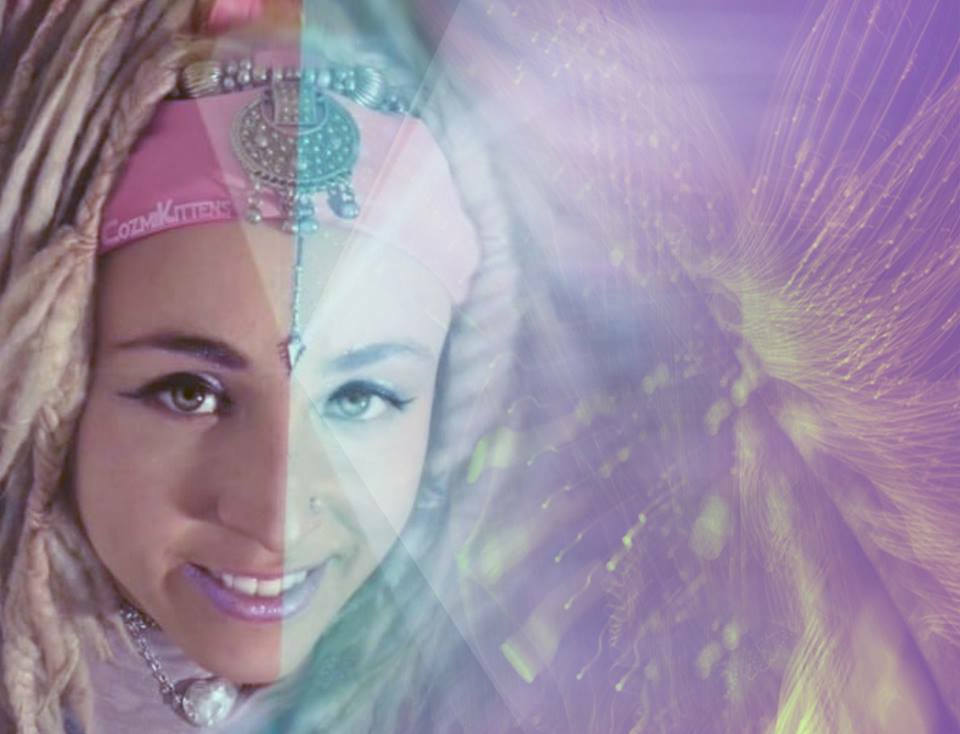 Heart Healer
Kundalini mantra and meditation ceremony to invoke vibrations of love and ecstasy followed by sacred sound vibrations from the Venus and symphonic gongs.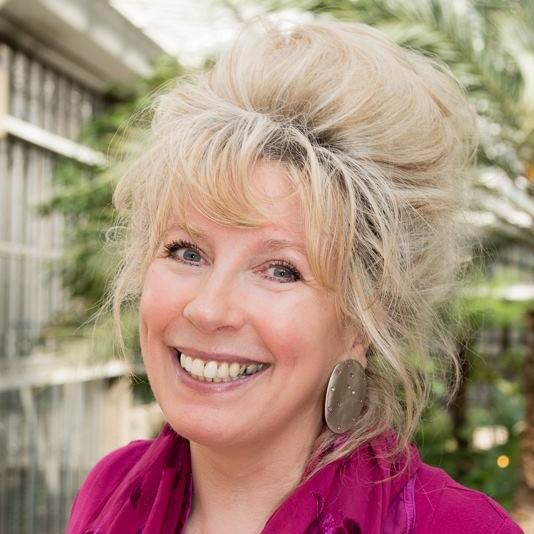 Vibrant Gourmet
High vibrational foods will lift your mood, heal your body and help you to become ageless. Tune in to your innate desire for deeply nourishing foods and find your bliss.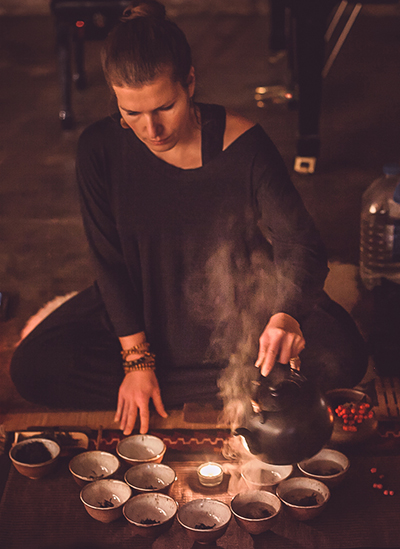 Tea Ceremony
Through connecting to Tea as a Plant Medicine and immersing into all our senses we will let Tea work its magic on us.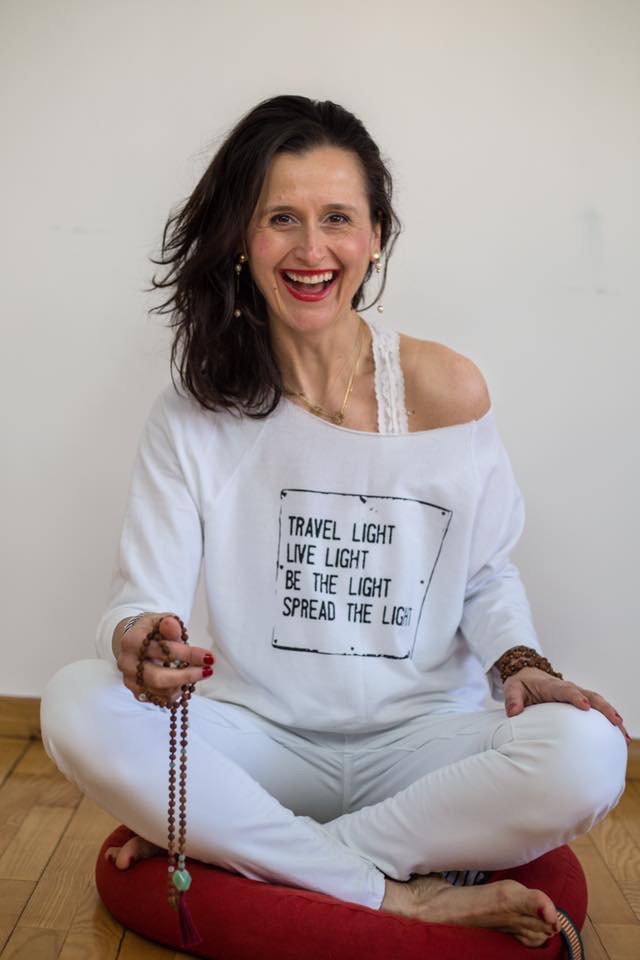 Heal Your Money Story
Transform your money story and be done with being poor. Get practical tools that can turn into a powerful attractor. Learn the art of hustling gently that money loves.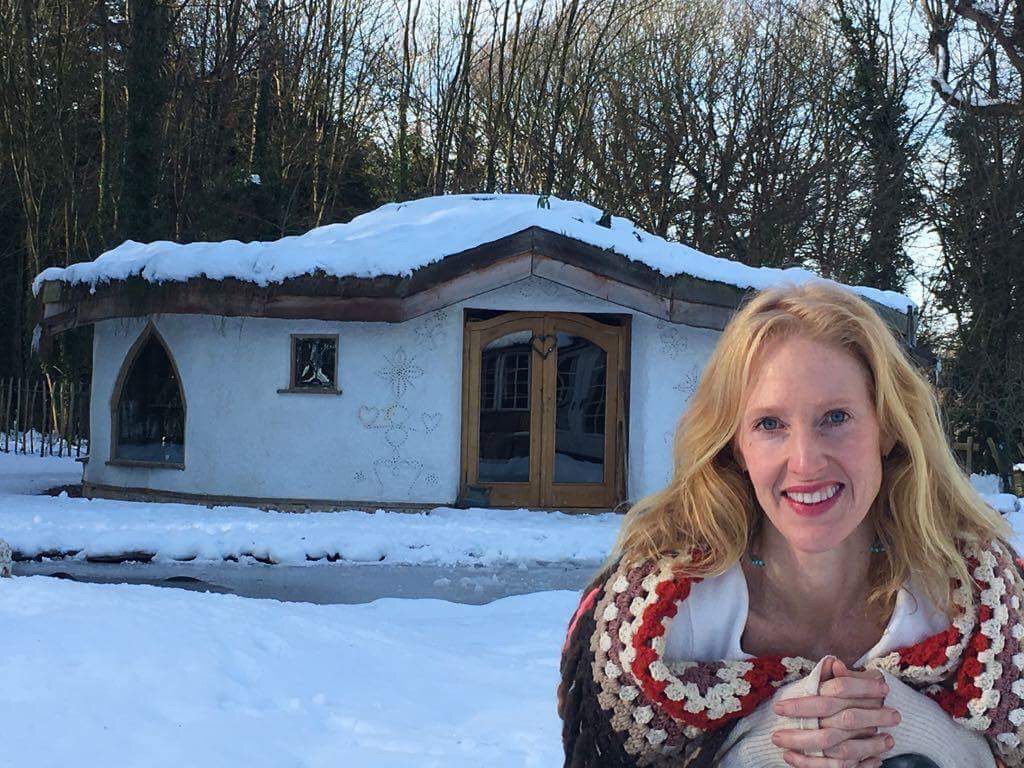 Womb Awakening Ceremony
Tori will lead you on a journey into the temple of your body, and the cosmic womb; a fountain of ancestral, embodied wisdom.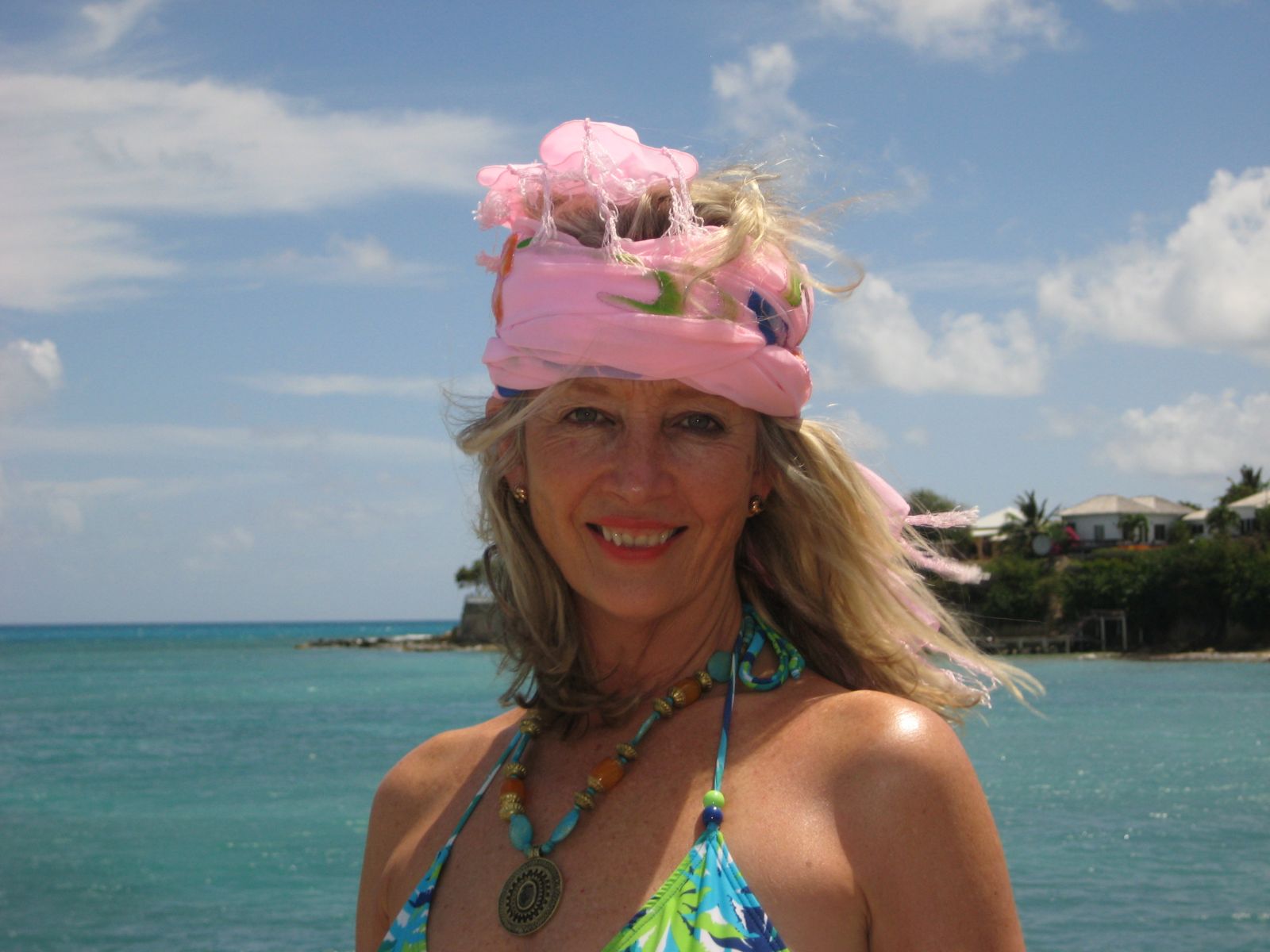 17:00
Belinda Jane Robinson
The Seven Jewels of Life
This ceremony is a beautiful guide towards inner confidence and empowerment using precious stones to target and improve areas of your daily life, in order to reach your own unique destiny.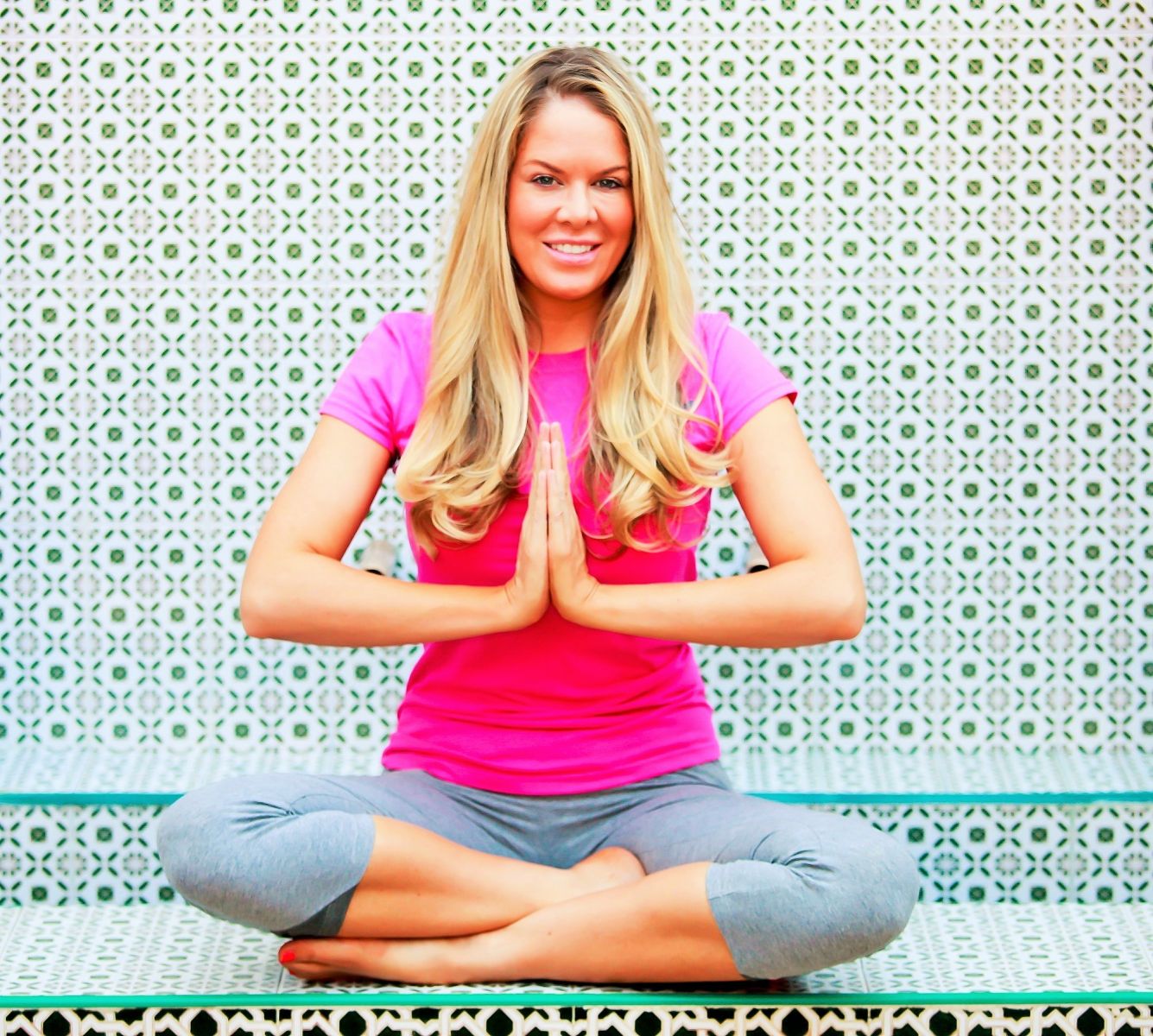 Tantric Healing Ceremony
Experience a tantric journey into greater self awareness and expansion with dynamic shaking, conscious breathwork and relaxing yoga nidra