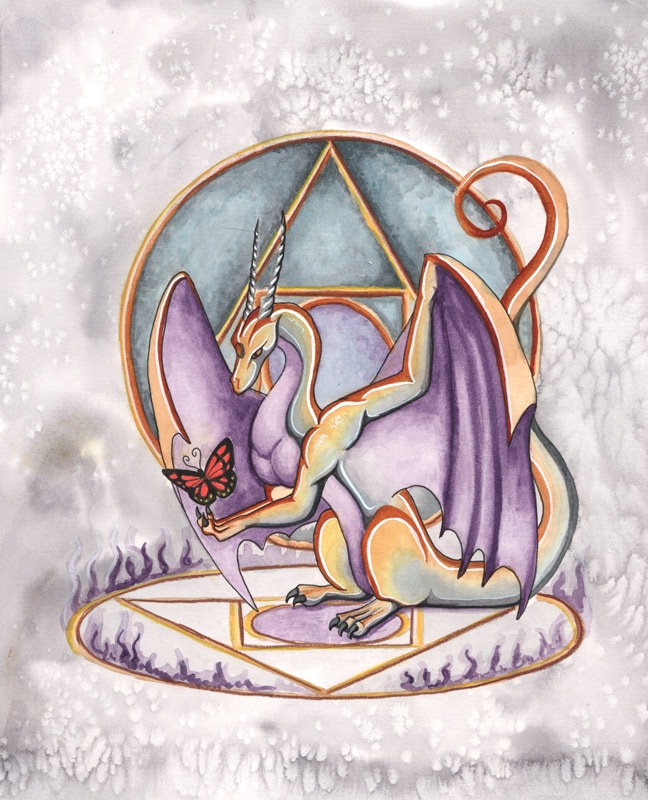 Meet The Dragons with Diana Cooper
The dragons are beautiful, wise, open hearted etheric beings of the angelic realms who are pouring in now to help and assist us. They are elementals, so they do not have all the elements in their make-up. Find out if your personal dragon is earth, air, fire or water or a combination of any three of them. It can protect you, develop your psychic powers, help you communicate better and assist in many other ways. It is waiting patiently to meet you.

You will meet the Emerald Dragons who are wise healers. They clear your emotional body and re-tune your mental body so that you can align with your true fifth dimensional blueprint.

They also open you up to cosmic abundance and many blessings.
You will also connect with the Gold, Silver and Violet Flame Dragons as well as the Rainbow Dragons who bring you good fortune. Dragons are amazing! Do take this opportunity to meet them.
Diana Cooper will be running a workshop at this year's Birmingham Wellbeing Festival called 'Meet The Dragons and The Higher Animal Selves' on Sunday 5th November, she will introduce you to the life changing Earth, Air, Fire and Water Dragons as well as your own personal Dragon AND some of the awesome cosmic ones – The Emerald Dragon, the Gold, Silver and Violet Flame Dragon and the Rainbow Dragon.

In addition, Diana will share fascinating information about the animal kingdom, their soul missions, their service work and how they work with the Archangels. She will take you on a powerful journey to petition the Intergalactic Council for help for all animals. Through visualisations, prayer and exercises you will make a difference and accelerate your ascension path.
More info on this workshop click here