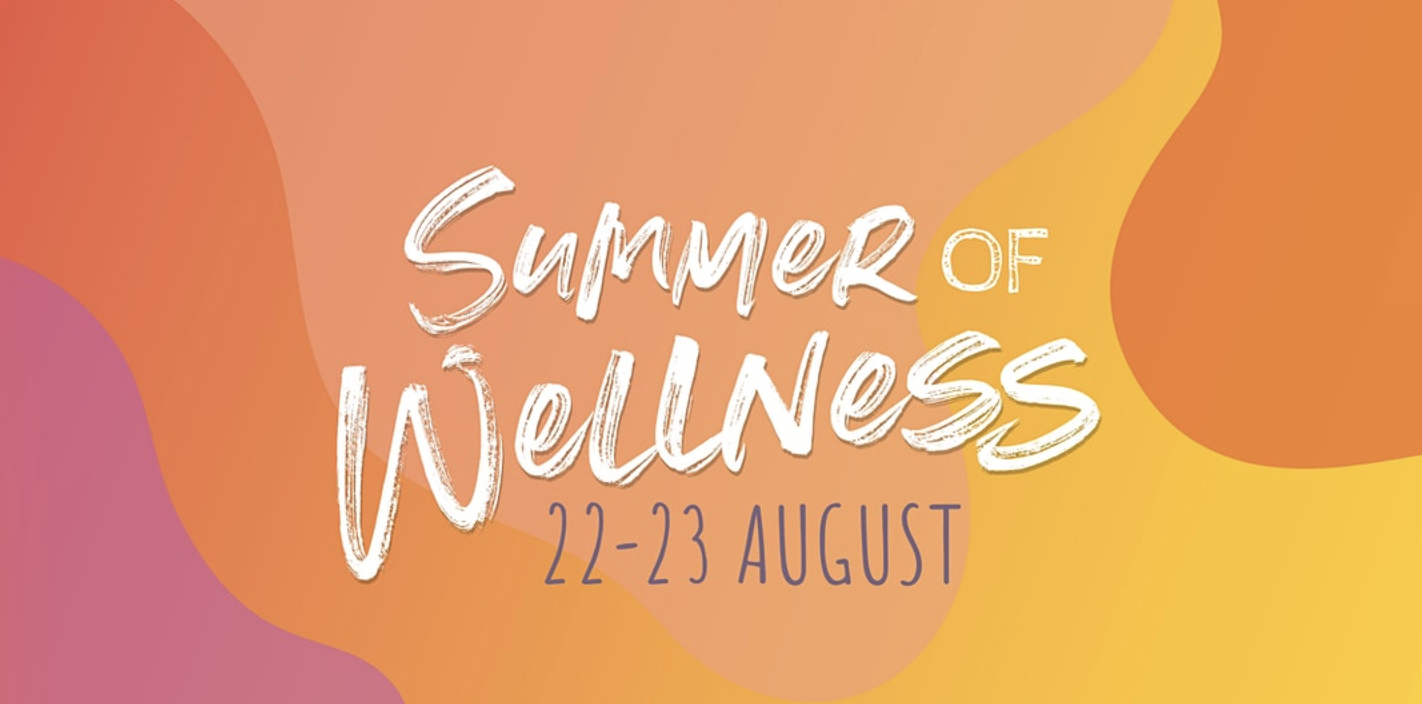 How to create your own unique experience at the Summer of Wellness weekend.
Curate your own experience from the sanctuary of your own home at our virtual Summer of Wellness event, taking place on Saturday 22nd and Sunday 23rd August 2020.
Splitting the focus over the weekend, you'll learn how to build strong foundations for change and how to make these changes to drive for a happier life.
What is Summer of Wellness?
Summer of Wellness is a virtual festival, where some of the most inspirational wellbeing teachers, life coaches and authors have come together to share their incredible knowledge, and to support the wellbeing development of others.
With 14 different workshops to choose from, you can delve into your personal journey, develop your inner-self and work towards manifesting the life you've always dreamt of. Find the perfect workshops for you here.
How does it work?
The festival is a completely unique experience, you can select 4 live digital workshops for each day, curating your own wellbeing journey and designing a program that best serves you. Then, at the end of the event, you can replay your workshops up to 72 hours later, giving you more time to reflect and grow from your experience.
At the beginning of each day, between 12 and 1:30 pm, there will be a group sound bath workshop to focus your mind, body and spirit. Following this, you'll join the workshops you've chosen.
There is a choice of 6 wellbeing workshops split into three-time slots. This works out as 2 workshops per time slot. These time slots are:
 2pm – 3.30pm
 4pm – 5:30pm
 6pm – 7:30pm
So, you can choose 1 workshop per time slot, which will all be available to replay 72 hours after the talk takes place.
**If you purchase a Full Access Ticket you'll also get to stream the recordings for the workshops you don't attend**
How to access the workshops
Once you've chosen the workshops you'd like to join, you will be sent a Zoom invitation by the Mind Body Spirit team a few days before the event is due to start. We kindly ask to buy one ticket per person, even if you're sharing the same device.
How do I get involved?
Discover your wellbeing journey, buy your passes and choose your workshops here.
We can't wait to see you!!
Team MBS x