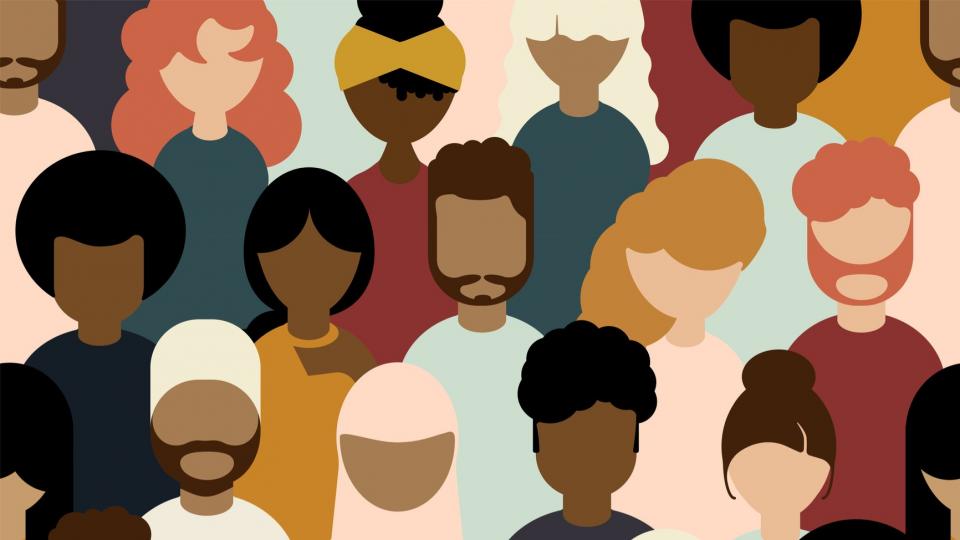 Over the last few weeks we've all been on a journey of self-reflection, asking ourselves 'have we done enough?' and 'how can we do more to eradicate racism in our society?'. As a company, we have spent time listening and re-educating ourselves on how we can do better.
Mind Body Spirit stands for true equality across all aspects of life and this has been at the forefront of our mind when creating the festivals. The festival's foundations are built on making a solid contribution to the representation of diversity in the wellness world. As a festival we make a lifetime commitment to continue giving a platform to the voices that need to be heard and that truly reflect our entire society. Our pledge is to share their experiences, voices and wisdom and give a voice to those who may otherwise go unheard.
We want to make sure the festival continues to bring you your favourite presenters and exhibitors from around the world, but also to use the space and openness of our community to bring new people into the conversation. These may be presenters or exhibitors who have not been on your radar, who are doing incredible work in the world of wellness, spirituality, and growth, but may not have had the platform to reach you.
It is important to us that whoever engages with the MBS wellbeing festival sees representation; through our presenters, performers, exhibitors and the content covered, and in turn feels welcome to share experiences, learn from others, grow, and celebrate.
Many are sharing good advice on how to get through this time positively and make a difference – we have collated as best as possible below:
As an individual:
- Consider your own unconscious behaviours when it comes to the media you consume, the workshops you attend, the books you read, the music you listen to, the films you see, and the people you spend time with.
- When it comes to social media, diversify your feed. Regardless of your background, ensure the content you consume is representative of our global community and that you are exposing yourself to the voices, wisdom, knowledge and experiences of others.
- If you find a person that inspires you, teaches you something, expands your awareness, or even entertains you, share with others – particularly if they are not from the same background as you. Elevate the voices of others.
- Educate yourself to understand different versions of world history and how we got where we are today.
- If you lead people, whether in society or in your professional life, use your platform to stand for equality and social justice.
- Be willing to engage with other people and have the hard conversations.
- Ensure diverse representation from the people and brands you support and engage with. Call them out and hold them accountable too.
As a brand within the wellness industry:
- Educate yourselves on the cultural aspects that drive your community's choices, concerns and needs that you are looking to serve.
- Reflect on whether your marketing has truly been speaking to everyone you want to impact. If it hasn't, make a plan for how you are going to diversify your brand or content to be more inclusive going forwards.
- Do your words serve the mental health or spirituality of people of colour? If you aren't sure how, seek the counsel of other people.
- Invest in educating those around you, and support the conversation to change behaviours, perspectives and prejudices.
- We understand that if an organisation does not have a diverse team to deliver on their brands values of diversity and inclusivism, these issues can be easily overlooked. Diversify your team.
- Be truly inclusive and go beyond the 'token' person of colour in your team, in your sessions, and beyond the hashtagged statements on social media.
- Give a platform to the voices and projects of people of colour who create, write, direct, share, teach, heal and impact others.
- Remunerate people of colour in the same way you would others.
- Be transparent on your antiracist policy. Have zero tolerance for racism and discrimination.
- Importantly, identify any core beliefs within yourself that may not serve the needs of everyone you intend to serve – including people of colour.
In general, there are things you can do to make a difference:
- Donate and support organisations which are fighting against inequality in the community. Do your research.
- Continue to learn how to be anti-racist. We can all be the change and inspire others to be too.
- Get comfortable with being uncomfortable. This is a skill MANY people of colour have developed throughout their lifetime.
- For all of us, this is THE time to get uncomfortable. To have the hard chats, to ask the questions, to risk the questions you fear are racist. Now is the time - later will not be acceptable, because NOW is the time to educate yourself.
- We are all in this together. Explore your own role within the systemic racism which plagues modern society so that we can impact our collective experience of tomorrow.
To read our Programme Manager; Bhavini's personal viewpoint please head here: https://www.mindbodyspirit.co.uk/news/equality-and-diversity-is-not-a-movement-for-me-it-is-the-basis-of-my-whole-existence-by-bhavini-vyas-programme-manager
If you want to connect with the festival to discuss what you feel MBS can do moving forwards, or if you know amazing people who are doing significant or impactful work that needs a platform, please visit our website www.mindbodyspirit.co.uk and get in touch.
Josh, Mel, Bhavini, Alison & Annabelle