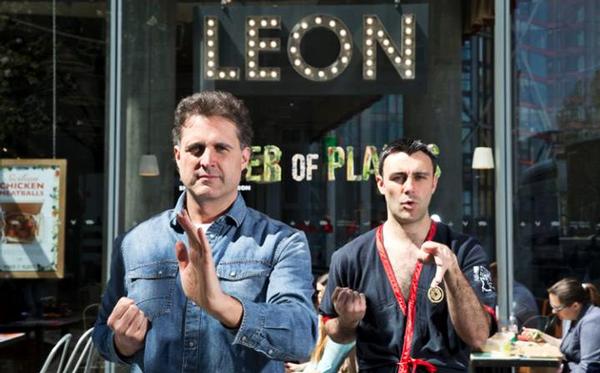 How Spirituality Affects Business by John Vincent and Julian Hitch Director of Leon
John Vincent CEO of Leon Restaurants, and Julian Hitch Director of Well-Being for Leon and master of Wing Tsun Kung Fuare; are running a workshop on How Spirituality Affects Business on Friday 24th May at our Wellbeing Festival.
John and Julian say: We are currently living in a post-Renaissance, post-Newton and post-World War Two era, where we have adopted war as the main metaphor for business. This has left us with little room for spirituality, and meant that those who want to talk about it are left feeling marginalised and ridiculed.
Through studying the ancient art of Wing Tsun, and its key influences of Zen Buddhism and Taoism, we will show you how relevant, practical and necessary spirituality is for success. We will discuss how we have implemented this in Leon, other businesses and within government projects. And we would like to suggest that spirituality should find its place within more business more broadly.
In particular, we show this through the '4 doors' of Wing Tsun:
1. Becoming conscious of who you are, what you do and why you do it
2. Understanding your true relationship with others
3. Realising your true self
4. Understanding your true relationship with nature
We will demonstrate that, rather than being in, or viewing business as conflict, it is far more powerful to create harmony. We will show how to enjoy the present moment, whilst simultaneously providing a strong platform for longevity and future success. Furthermore, we will explain how we align this with mental and physical well-being and the sustainability of our planet.
Buy tickets to the workshop here: http://bit.ly/VincentJulian