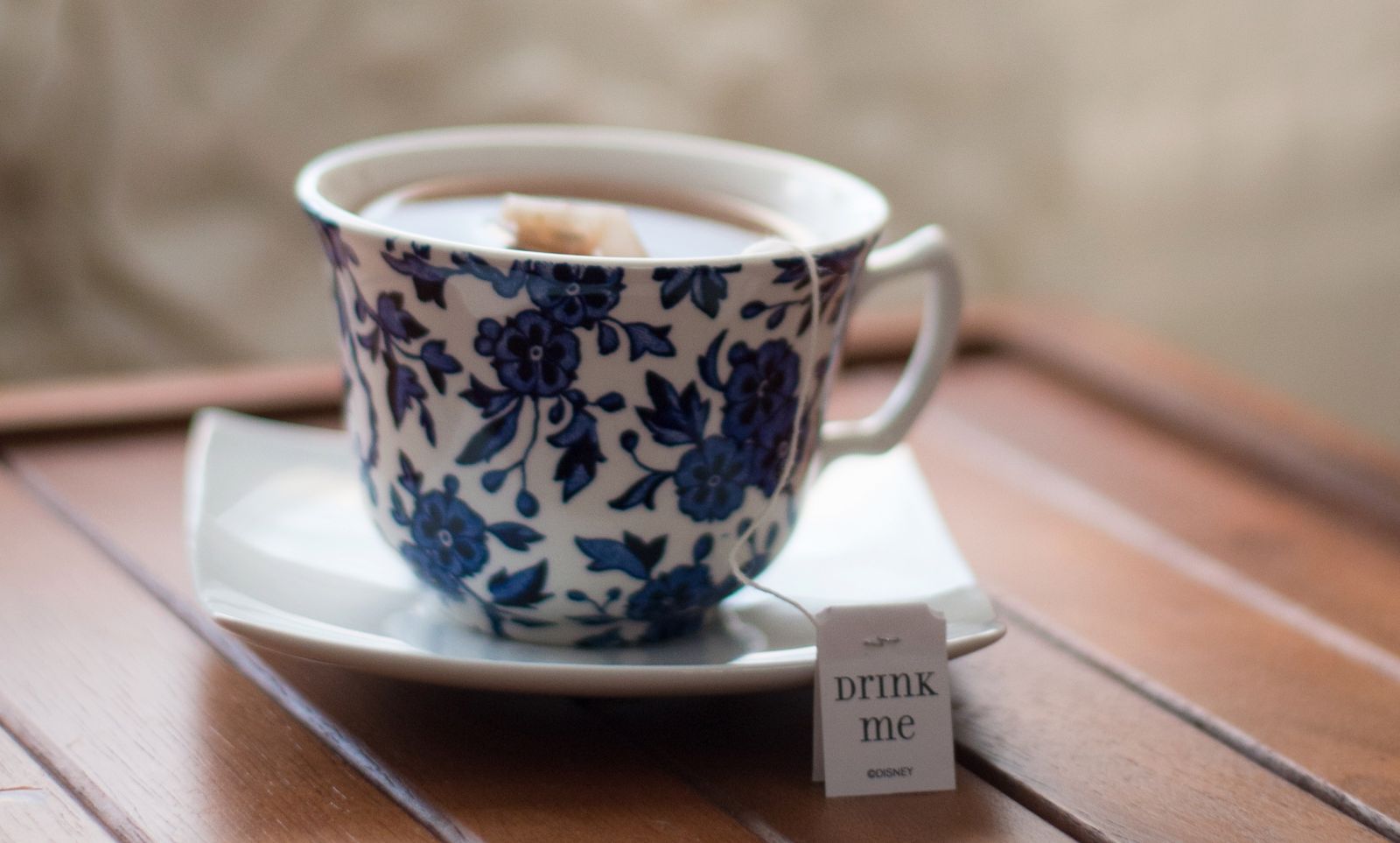 Make tea part of your everyday rituals by Lucy Chapwll - London School of tea
Tea, the plant that unites us, gives us solace, brings friends together, solves problems and has its own ritual in many different countries. Rituals based on respect and wisdom that are passed from person to person through the practice of drinking tea.
So why not make tea part of your everyday rituals? Many of us are already using tea to start the day or during breaks from work, but did you know that certain teas are better at certain times of the day? Or if mixed with different herbs can reduce stress and calm anxieties. Did you know tea can aid meditation, allowing you that much needed time to yourself to take a moment, refocus and do some affirmations.
So how can we use tea to benefit ourselves?
Morning: Drinking any type of tea on an empty stomach is not advised. It can make you hungrier meaning people tend to eat more but it can also lead to headaches, so after your breakfast is the perfect time to invigorate yourself. Go for a green tea, they are high in caffeine and packed with anti-oxidants so this is the perfect tea to start your day. Green tea is cleansing and uplifting so will motivate you and make you feel good inside and out. The caffeine is also gentle on your body so you will feel a welcome alertness helping you to cope with the day ahead. Add water to your tea and remove the tea leaves after no longer than 2minutes 30 seconds, otherwise the tea will be bitter and no good. Always choose whole leaf tea from a company that has a good social responsibility ethos, use freshly drawn water and stop the kettle before it boils
Mid-morning break: now is a great time to pause, take a moment, put the kettle on and make yourself an Earl grey with a light black tea base or a green Oolong. The Earl grey has uplifting bergamot oil scenting the leaves, sit back and inhale the steam before drinking. Close your eyes and take yourself to a woodland or by the sea, just for a few moments. The oolong will also have amazing aromas and you can do the same here. They are both high in anti-oxidants, caffeine and amino acids and are a welcome distraction from a hectic day.
Brew for 3 minutes only.
Lunch time: whether you are a light eater or like to have a big lunch peppermint is the infusion that you need here. Traditionally used to aid digestion throughout the centuries, it will leave you feeling refreshed and ready for the rest of the day.
Brew for 3 minutes only.
2pm slump: no matter what you do in your day, around mid afternoon we all get a little jaded. Bring yourself back to life with a jasmine green tea or a tea scented with your favourite flower or fruit. Sit back, relax, inhale the steam and sip your tea. Take some deep breaths in through the nose, feel yourself unwind and remind yourself that there's not long to go before home time.
Brew for 2 to 3 minutes only.
Meditation: green tea, white tea or matcha are what you need here, but not in a large quantity, certainly not a mug full. Make yourself a small cup, get comfortable and sit back. Focus on the tea, lose yourself in its colour, drinking slowly before placing your cup down to meditate. Try to create your own ritual and allow the practice of making the tea, and then drinking focus your mind ready for the meditation.
Before bed: There is no need for caffeine at this time of night so choosing an infusion for your late before bed drink is key to getting a good night's sleep. Camomile or lavender are the best infusions for relaxation. Camomile in particular, has a property in its steam that relaxes your mind and body. Take a mug this time and sit in a quiet space, taking your time to inhale the vapours and unwind the mind. Feel the tension drain from your body as it prepares to shut down for the day allowing you to feel at peace.
Above all enjoy tea as part of your day and give thanks to yourself.
Join Lucy at her workshop at the London Wellbeing Festival on Friday 24th May - http://bit.ly/LucyCappell