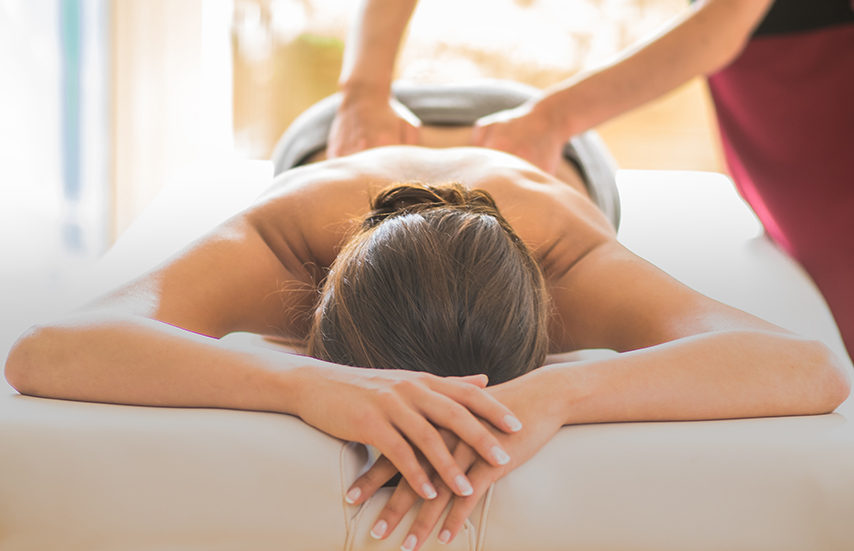 Out of touch: why human connection is essential for wellbeing by Soul Stretch Spa
One of the most powerful and universal forms of connection is touch – it's so important for our physical and mental growth, just like food, water and oxygen.
In this London Wellbeing Festival, Soul Stretch Spa is inviting festival-goers to escape the crowds and rediscover the benefits of human connection through a range of treatments. You can experience rejuvenating and unique therapies, from Chair Massage to Cupping, all at a very reasonable cost.
Read on to find out why touch is so beneficial for our wellbeing, and see what we're bringing to the festival this year.
The power of touch
Touch, along with bodywork and movement, provides a multitude of positive physical and mental effects. We soothe pets by stroking them, greet others with a handshake or hug, and calm babies and children by holding them.
It helps us to feel relaxed and loved. Touch forms intimacy and connects two beings together. This powerful connection can be created through holistic therapies, including massage.
Intentional massage can relieve sore muscles and reduce tensions, but the benefits it brings for the mind is remarkable. Feelings of anxiety, stress and depression can be dramatically reduced, and this is down to the power of touch itself.
The science behind it
Touch is experienced through our bodies' largest organ, the skin, which is essentially the external layer of the brain. Every sensation felt through our skin sends signals to our brain to process.
Our brains respond to touch by activating the release of endorphins such as oxytocin, also known as the 'love drug'. Research by the University of California Los Angeles demonstrates how massage increases the amount of oxytocin when comparing people who were massaged and people who were not.
Our brains also respond by activating the release of the happy hormones serotonin and dopamine, as well as lowering the release of the hormone cortisol, which is often known as the 'stress hormone'. Together, these hormones affect our internal levels of happiness and stress.
So, through massage, you're not simply working to remove knots from tight muscles. Your therapist is communicating with you through your internal system, helping to achieve these positive processes – which can work towards easing symptoms of issues such as depression and anxiety.
And it's not just in the way our brains work. According to the University of Roehampton, regular massage therapy can increase white blood cells up to 70%, which boosts the immune system. Additionally, other studies can be found which suggest that massage increases circulation and reduces heart rate and blood pressure. Together this promotes healthy growth within our bodies.
Important for everyone
Genuine, mindful touch isn't always easy to find. Many of us live busy lifestyles where the time for stillness and self-care is rare. We live in a society where touch isn't always welcome, and our evolving digital environments have shaken the way humans connect meaningfully with others.
But we need this connection for healthy growth throughout our whole lives. It's the first sense developed as an embryo in the womb. Before babies become aware of their bodies, they experience a physical relationship with their parents or carers which allows them to develop physically and mentally.
And it's a necessity right up until we are old. Many elderly people in the UK don't experience another soul through presence or touch for at least five days every week. They can then suffer from loneliness and depression.
This is where massage and other therapies can play a vital role. They can form an important human connection and bring positive benefits for those who may not experience touch in another way.
Does this set your curiosities alight? At Soul Stretch Events we understand the importance of connection. Come have a chat with us during the festival, or continue reading to discover the treatments we're offering.
Wellbeing Spa
Our blissful Wellbeing Spa gives festival-goers a tranquil escape where they can relax, explore holistic therapy, and take some time for themselves.
We offer a range of treatments with different kinds of touch, which are all deep in their unique ways. Even the subtlest of therapies can provide the human connection that you may be lacking.
Through 30- or 60-minute sessions, our passionate and skilled therapists tailor the treatment to your needs. Whether you require relaxation, pain or tension relief, help reducing stress and anxiety, or simply human connection, there is something for everyone.
Our treatments
Using natural and organic products in a beautiful healing space, our therapies will allow you to reconnect, improve your wellbeing, and prepare to calmly take on any stresses in your life.
This London Wellbeing Festival, the treatments we are offering are:
Acupuncture – The ancient Chinese practice is commonly used to relieve pain but also reduces feelings of stress and improves general wellbeing. Thin needles are inserted into the skin at strategic areas of the body.
Ayurvedic Massage – Through oil massage, Ayurvedic massage treatments create a calming and relaxing state which promotes improved sleep patterns and general wellbeing.
Chair Massage – This offers a shorter therapeutic experience which focuses on the back, shoulders, arms and neck. You remain clothed and no oil is used. Drop-in massages will be available on the day.
Craniosacral Therapy – Focusing on the head, neck, spine and lower back, craniosacral therapy helps to relieve emotional and physical tension through gentle pressure manipulation.
Cupping – The ancient form of cupping creates suction on parts of the skin by using special cups, helping to restore balance, increase blood circulation, relieve tension and promote cell repair.
Deep Tissue Massage – Through slow, firm and flowing strokes, deep tissue massage unlocks tension and eliminates toxins in the muscles, allowing your body to relax and renew.
Reflexology – Gentle pressure is applied to the feet, hands and ears to stimulate systems throughout the whole body, promoting relaxation, healing and rebalancing. You remain clothed.
Reiki – Originating from Japanese culture, Reiki is performed through the practitioner placing their hands in a series of non-intrusive positions on or near the body. You remain clothed and the treatment focuses on the whole person, bringing relaxation, harmony, and sometimes an emotional response.
For detail about the benefits of each treatment and information on how to book, please head to the Wellbeing Spa page: https://www.mindbodyspirit.co.uk/london/wellbeing-spahttps://www.mindbodyspirit.co.uk/london/wellbeing-spa
About Soul Stretch Events
Soul Stretch Events creates bespoke wellbeing experiences for festivals, retreats and workplaces.
Through activities that promote nourishment and healing, we aim to help everyone unwind and reconnect – whether that be in a beautifully decorated festival tent, a peaceful natural sanctuary, or what may be a stressful working environment.
The Wellbeing Spa is a favourite element at events, where people can enjoy restorative holistic treatments in a stunning setting.